2
minute read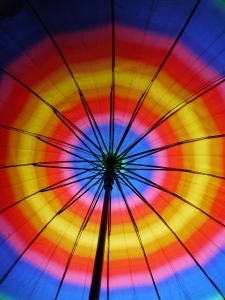 It is not often that you hear about umbrella insurance coverage. But as you become a homeowner, purchase other vehicles, and buy pleasure craft, umbrella insurance may become an important part of your insurance portfolio.
What Is It?
Umbrella insurance is a supplement to your existing policies that offers up to $1 million or more in additional coverage beyond what is available from your auto, homeowner's, and other property or vehicle policies.
So why should you make it a part of your insurance portfolio? Here are four situations where umbrella insurance can help –
1. Owning Rental Units or Renting Your Home
Umbrella insurance covers liability on rental units. If you own a rental property or vacation rental, umbrella coverage can be invaluable for you as a property owner. Many things can a do go wrong when you rent out your property. Be sure you are protected with an umbrella policy.
2. Being Held Liable for a Serious Accident
Auto insurance is designed to protect you in case of an accident for which you are held responsible, but this does not mean that the amount of insurance coverage you currently have will be enough to cover all damage caused in some situations. If you cause an accident with a high-value vehicle or there are serious personal injuries that need to be paid for, you may quickly exhaust your automobile insurance coverage. With umbrella coverage, you'll have an extra policy so you do not end up paying for these expenses out of pocket.
3. Dealing with Damages from Libel or Slander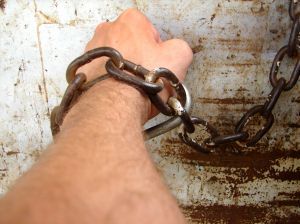 There are innumerable benefits to modern technology, but unfortunately, one trade off to the convenience and greatness of the Internet is that it is now easier than ever to damage someone's good name. If you find yourself having to deal with a libel or slander case, umbrella coverage will help to mitigate the costs, especially the legal ones, to help make sure your clean reputation isn't tarnished.
4. If You Own Non-Automotive Vehicles
Boats, motorcycles, and other personal pleasure vehicles can present you with unexpected liability issues for which your existing insurance policies may not cover. Asking your insurance agent about umbrella insurance and if it may help supplement your current coverage could prevent financial disaster.
prevent financial disasters.
When it comes to coverage, one can never really reach "excess." After all, insurance is about protecting yourself, and your wallet, from the risks you face on a daily basis. And all too often, you need more insurance than you realize.
If you want to help ensure that you always have the insurance protection you need, talk to AIS. We have been helping Californians protect themselves against risk for nearly half a century and we can help find you the best prices on the best policies available.
This content is offered for educational purposes only and does not represent contractual agreements. The definitions, terms and coverage's in a given policy may be different than those suggested here and such policy will be governed by the language contained therein. No warranty or appropriateness for a specific purpose is expressed or implied.