3
minute read
Follow a Few Tips and It Will be Easier to Find Great Auto Insurance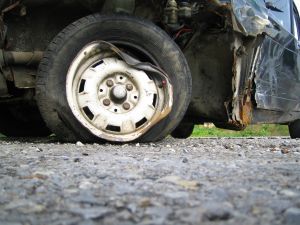 Buying auto insurance can be a tricky task, even for the savviest of consumers. But with a sharp eye and sage advice, you can spot which insurance companies deserve your business. Here are the 10 most important things you want to look for:
#1) A Long History
Insurance can be a complicated business, so it behooves you to look for an insurance company with a long history of great service. This lets you know that customers have trusted the company with their money and welfare for decades. AIS has been helping Californians find quality insurance for nearly half a century, and their experience and long-standing success is evident in the work they do for their customers.
#2) Ease of Contact
Communication is the key to any successful relationship, including the one with your insurance agency. If you have questions regarding your policy or want to make any changes to it, you should be able get those needs met in a timely manner and in a way that is convenient for you. Does your insurance agency offer a help-line that is open 7 days a week with extended hours? Can your questions be answered online? Can you find an agent conveniently located nearby? AIS Insurance offers its clients all of these great services.
#3) Flexibility in Policy
People don't like to have an increase in their premium, and it is safe to say they would jump through hoops to avoid them. But if trouble strikes, AIS does everything in their power to help you understand any changes to your policy and will work with you to make any necessary adjustments.
#4) Simplicity in Payment
Not everyone has the time these days to write a check, find a stamp, and send out a bill payment. Yet many insurance companies expect you to do precisely that. Therefore, it is important to look for an insurer who makes it easy for you to make payments and offers options such as online payments.
#5) Friendly Customer Service
It seems simple, but if customer service representatives are neither informed nor friendly, it can give the company they work for the reputation of being just as ill-fitted to meet your needs. Find a company that not only has polite representatives, but who can also answer your every question and if they don't know the answer, they will find it and get back to you in a timely manner.
#6) Variety of Products
Every driver is different, and every insurance company should be aware of this fact. Just like you would not trust a tailor who believes that one size fits all, you should not rely on an insurer who offers a generic policy. So look for an insurer that offers multiple types of policies and is willing to work with you to find the right one that fits your needs.
#7) Discounts
Bargain hunting does not apply only to department stores and antique shops. You should search for car insurance discounts just the same. What discounts does your insurer offer? Does the agent or customer service representative you speak with know what discounts are available? AIS is a company that knows which discounts you are eligible for and where to get them.
#8) Satisfied Customers
Insurance companies, like any company that earns your business, should have satisfied customers who want to recommend the company's services. Ask your friends and family about which insurers they use and why, and act on their advice accordingly.
#9) A Good Reputation Online
While you have to be careful with anonymous online reviews, it pays to look around and see what people are saying about the insurance companies you are considering. These reviews may be helpful in the final stages of choosing an insurance company.
#10) Your Gut Instinct
Listen to your instincts. If something about an insurer makes you feel they may not be reliable, see what your other options are and compare them against one another.
AIS Can Make it Simple
Here at AIS, we make sure that buying insurance is simple, starting with helping you choose choose a policy that is right for you and finishing with how you can pay your bill in the most convenient way. We are always here to answer any questions you may have, and we give you the tools you need to adjust your policy both online and in person. Just visit our website or one of the twenty offices across California where an experienced agent is waiting to speak with you.
So, if you have auto insurance needs, look no further than AIS.
This content is offered for educational purposes only and does not represent contractual agreements. The definitions, terms and coverage's in a given policy may be different than those suggested here and such policy will be governed by the language contained therein. No warranty or appropriateness for a specific purpose is expressed or implied