2
minute read
People who shop for auto insurance are often looking for fairly different things. Some want insurance against as many types of mishaps as possible. Others want to add a teen driver to their policy. Some even want zero-deductible insurance coverage.
And then there are the people who are burdened with subpar credit records.
In some states a person's credit score does affect how much he or she pays for auto insurance. That's because there's a strong statistical correlation between an individual's creditworthiness and his or her risk of filing an auto accident claim. Therefore, car insurers often charge higher premiums to policyholders who have lower credit scores.
So if your credit is less than stellar, here are eight suggestions for finding auto insurance that won't blow up your budget.
1. Shop around. The auto insurance marketplace is as competitive as it has ever been, and it's easy to compare rates from different insurers. You'll likely discover that some insurance firms won't weight credit scores as heavily as others will.
2. Tweak your policy. There are certain steps you can take to minimize your premium. You can raise your deductible, bundle your auto insurance with your homeowner's insurance, offer to pay your premium up front, or  review your collision, comprehensive, or uninsured motorist coverage.
3. Look for discounts. There are plenty of ways you can qualify for discounts. Examples include taking a driver's education course, belonging to a certain group or association, or getting good grades in school.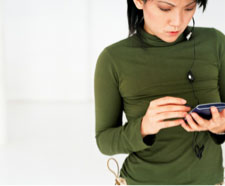 4. Renegotiate with your creditors. If your debts are starting to overwhelm you, contact some of your creditors. Offer to pay part of the debt or extend your payment period. If they want their money, creditors might agree to new terms.
5. Consolidate your debts. There are numerous credit counseling services and debt negotiation services which can consolidate all of your debts into a single monthly payment. That will help you get a handle on all of your financial obligations.
6. Drive fewer miles. If your annual mileage is lower, you'll pay less for an auto insurance policy. So incorporate carpooling, bicycling, and/or public transportation into your regular commutes.
Millions of Americans suffer from poor credit due to valid reasons, such as outstanding medical bills, a death in the family, or the loss of employment. But it's important to keep in mind that you should still be able to find an auto insurance policy that suits your needs at an affordable price. Contact Auto Insurance Specialists today to compare multiple rates and find the auto insurance policy that meets your financial needs.
The information in this article was obtained from various sources. This content is offered for educational purposes only and does not represent contractual agreements, nor is it intended to replace manuals or instructions provided by the manufacturer or the advice of a qualified professional. The definitions, terms and coverage in a given policy may be different than those suggested here and such policy will be governed by the language contained therein. No warranty or appropriateness for a specific purpose is expressed or implied.