3
minute read
If you're looking to enroll in a health insurance policy in the U.S. and you are unable to receive coverage from an employer, you really only have a few metallically-named choices to select from. But if you are trying to purchase auto insurance, you can pick from dozens or (even hundreds) of companies, all of whom might offer you a slightly different policy. So how are you able to determine which auto insurers are trustworthy – and which are little more than fly-by-night operations?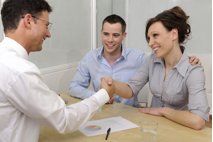 If you are searching for a quality insurance company, here are a dozen signs to look for:
Longevity. It's true in insurance as in most other industries: the longer a company has been in business, the more reliable it tends to be. If they've recently been purchased by another insurer, that's often a sign that they are flourishing and growing.
Good ratings. Organizations like Weiss, Fitch, AM Best, and Standard & Poor's make it their business to assess the financial health of insurance companies. The higher their ratings, the more solid the company is.
Good reviews. Going to online review sites like Yelp, Google Reviews, and Consumer Reports and reading the unbiased opinions of their customers can give you eye-opening information about a given insurer.
Few (or no) complaints. Putting a company's name into a search engine along with terms like "complaints," "claims denied," and "bad faith" may reveal a pattern of unsavory behavior and corporate policies.
Excellent customer service. A good insurer has multiple ways for you to reach them with questions (phone, e-mail, chat, etc.). And it's imperative that someone is around 24/7 to help you if you've been in an accident.
Immediate accident solutions. People who have been in collisions are generally pretty frazzled. It helps immensely if an insurer can provide towing service, claims handling, and other services as soon as the customer calls.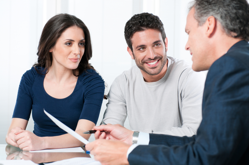 A good network of repair facilities. Like health plans with numerous doctors, a quality insurer can offer a wide selection of body shops, garages, and dealers where your vehicle can be repaired (or will even let you take it to your own mechanic).
An insistence on quality repair parts. Some insurers try to save money on claims by making repair facilities use substandard replacement parts. Good companies insist on new or OEM parts only.
A clear representation of your policy. Your coverages, policy types, deductibles, limits, and premiums should all be unambiguous and understandable. Otherwise, you should think twice about signing up.
A willingness to answer all questions. Whether you want to know about exclusions or how much a traffic ticket can boost your premiums, a solid insurer can give you straight answers.
Simple claims process. It shouldn't take an act of God to submit a claim on your auto insurance. Many companies now allow you to do it over the computer or by using a smartphone app.
A habit of paying claims quickly. Nothing is more aggravating than waiting for a check from your insurer or approval to be issued to a repair shop to begin work on your vehicle. There's no reason this shouldn't happen in a timely manner.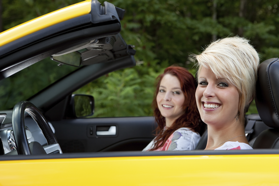 Auto Insurance Specialists has been helping drivers find suitable policies and cheap car insurance quotes for more than four decades. Their skilled and helpful staff is there to help you every step of the way, and they could possibly save you hundreds of dollars a year on premiums. So if you're looking for auto insurance from a quality company, get started today by visiting the AIS website or an office near you – or by calling AIS toll-free at 888-772-4247.
Written by Chris Martin
The information in this article was obtained from various sources. This content is offered for educational purposes only and does not represent contractual agreements, nor is it intended to replace manuals or instructions provided by the manufacturer or the advice of a qualified professional. The definitions, terms and coverage in a given policy may be different than those suggested here and such policy will be governed by the language contained therein. No warranty or appropriateness for a specific purpose is expressed or implied.