2
minute read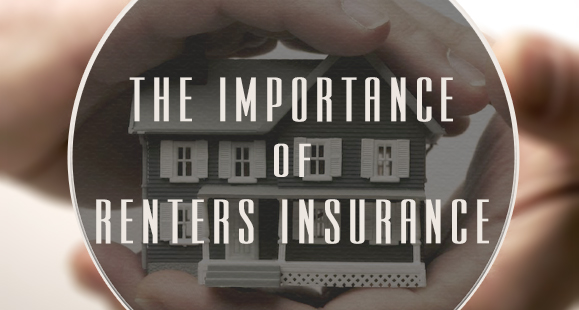 Many renters make the mistake of assuming that a landlord's insurance policy will protect them in the event of a catastrophic event. Unfortunately for renters, a landlord's insurance policy is intended to protect the landlord against possible lawsuits/litigation and his/her own property. It does not protect renters and their personal property. That is why renters insurance is a 'must have' for anyone who is renting an apartment or a home.
What Renters Insurance Protects
Renters insurance policies are designed to provide the renter – not the landlord – with a certain level of protection should specific events happen.
Some of the things that are protected under a renters insurance policy include:
Replacement of personal belongings

Help with additional living expenses as a result of the event

Legal costs in case anyone is hurt/injured while visiting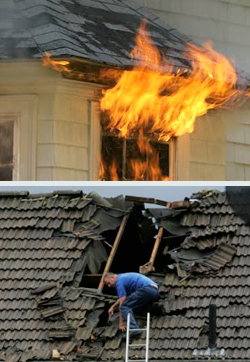 Protection under a renters insurance policy is only provided during certain events. Each policy may list different covered events, but commonly covered catastrophic events include:
Fire
Smoke damage
Theft
Vandalism
Water damage
Windstorms
Explosions
Lightning
Renters insurance typically does not provide coverage during earthquakes or floods. Protection for these types of events can be found under different policies offered by many insurance providers.
Why Renters Insurance is Necessary for All Renters
Renters insurance is a necessary expense for all renters because it protects them financially. A renter without renters insurance could end up paying thousands of dollars out-of-pocket to recover personal belongings and other items that have been damaged or destroyed during a catastrophic event.

When a renter has a renters insurance policy, they will not have to face such a financial burden. The renter will only be required to pay their deductible to receive coverage under their insurance policy. The deductible for a renters insurance policy can vary anywhere from $100 to $1,000 depending upon the policy.
The Cost of Renters Insurance
Concerns over the cost of a renters insurance policy is one of the biggest reasons people choose to rent a home/apartment without insurance, but it really is not that expensive. In fact, a renters insurance policy can cost as little as $10 a month for minimum coverage that includes reimbursement of personal belongings and liability coverage. The cost of renters insurance policy will vary depending upon the insurance provider, the deductible, and how much coverage is purchased.
Don't risk renting an apartment or home without protecting yourself first. Contact our insurance specialist today to discuss which renters insurance policy will provide you with the best coverage for your particular situation: (888) 772-4247
The information in this article was obtained from various sources. This content is offered for educational purposes only and does not represent contractual agreements, nor is it intended to replace manuals or instructions provided by the manufacturer or the advice of a qualified professional. The definitions, terms and coverage in a given policy may be different than those suggested here and such policy will be governed by the language contained therein. No warranty or appropriateness for a specific purpose is expressed or implied.