2
minute read

When warm weather arrives, boat owners are itching to get out on the water. However, in the rush to hit the open waves, many neglect to perform some routine preparation tasks that can lead to mechanical failures or legal issues. Take a few moments to review our list of boating tips before taking your watercraft out for the first time.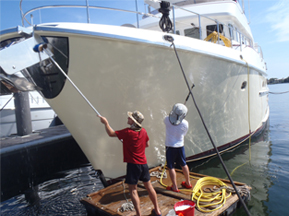 Boat Upkeep
Cleaning the exterior of the boat is critical to remove any mold or mildew that may have developed during winter storage. Simply fill a bucket with warm water and add 1 to 2 tablespoons of mild liquid detergent. Scrub the deck and hull using a soft, long-handled scrub brush, then rinse it thoroughly with a hose. After all of the water evaporates, apply a thin coat of wax to all painted surfaces to protect them from water and sun damage.
Check for Damage
Inspect the entire boat closely for damage that may have occurred in storage or last season. Repair any chips or cracks with sealant to prevent them from getting worse. In addition, refill the motor with gasoline and oil, as it is empty from draining it before storage. If the motor wasn't drained before storage, do it now and refill the motor with fresh fluids.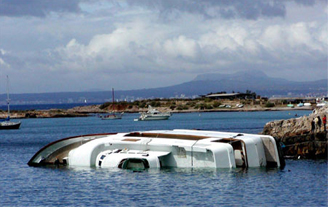 Insurance
While not all states require boat owners to purchase insurance, there are many reasons why we advise clients to never get on the water without it. Additionally, those who are still making payments on a boat are required by their bank to purchase insurance. Liability insurance protects the owner if one of the passengers is injured while on the boat. Property damage insurance pays for damage that the owner causes to other boats, docks, or water craft such as jet skis. This insurance also pays to repair the boat if the driver hits something or runs aground. Comprehensive coverage insures the boat against other occurrences such as theft, fire and vandalism, which may occur on land as well as in the water.
Safety Tips
Verify that all required safety equipment is still in good working order. These items include life jackets, fire extinguishers, whistles, flares and any other equipment that the state may require. Locate the updated boating registration papers and place it in the boat too. Some may prefer to place the registration with the boat key instead.
It's also a good idea to review local boating laws to ensure there haven't been any changes over the winter. Verify that you have taken all required boating classes and have registered it properly. In addition, verify the state's age requirements for children to drive boats by themselves.
If you have more questions or are interested in boat insurance contact one of our AIS agents to get started today!
The information in this article was obtained from various sources. This content is offered for educational purposes only and does not represent contractual agreements, nor is it intended to replace manuals or instructions provided by the manufacturer or the advice of a qualified professional. The definitions, terms and coverage in a given policy may be different than those suggested here and such policy will be governed by the language contained therein. No warranty or appropriateness for a specific purpose is expressed or implied.