2
minute read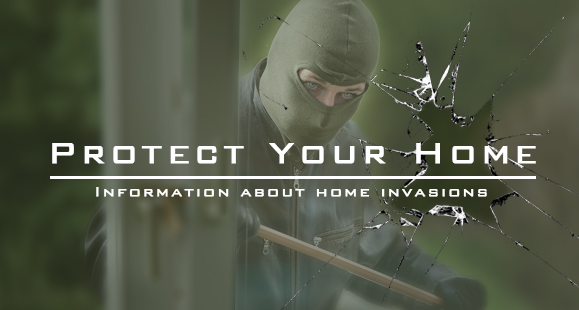 Across the country, there were more than 2 million estimated burglaries in 2010, according to the FBI's Uniform Crime Reports (UCR) Program Crime in the United States report. Overall, the average cost of a home invasion was just over $2,000 per home in 2010, according to the FBI. There are steps you can take to protect your home from a break-in or burglary. Learning the common methods burglars will allow you to protect your home.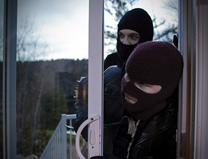 How They Get In
While the majority of home invasions do involve breaking down a door or window, nearly a third of break-ins in 2010 were non-forcible, meaning a burglar simply walked into the home or was invited in. An alarming amount of thieves simply walk through unlocked doors. Some also get in by walking into an open garage or by climbing through an open or unlocked window. In some cases, a burglar might pose as a utility company employee, which is why you should always ask of identification when a stranger comes to your door.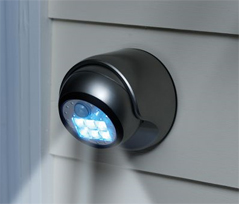 Safeguard Your Home
Make your home less of a temptation for potential burglars by placing anything valuable out of view of the windows. A thief might target your home if he or she can see jewelry, expensive electronic equipment and other valuable objects from the window. The same is true of any items you keep in the garage. Keep golf clubs, sporting equipment and ATV vehicles out of sight.
Lighting can also protect your home. Install motion activated lights by the doors and windows of your home, so that they will switch on anytime someone passes by the entryway. While it seems like this goes without saying always be sure to lock ALL your doors and windows.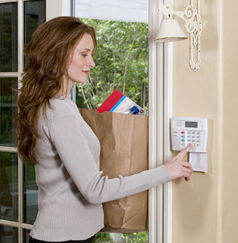 Tricking the Burglars
One way to reduce the risk of home invasion when you're away is to make it look as though someone is home at all times. Use a programmable timer to turn the lights inside the home on and off at certain times. Have a friend collect your newspapers and mail or call the post office and paper and ask them to pause or hold your papers and mail while you're away.
An alarm system can provide an extra layer of security, both while you're away and when you're home. Choose a system that contacts the police if it is not disarmed within a set amount of time. For extra security, you may want an alarm that makes plenty of noise when it's triggered, so that it gets the attention of your neighbors.

The information in this article was obtained from various sources. This content is offered for educational purposes only and does not represent contractual agreements, nor is it intended to replace manuals or instructions provided by the manufacturer or the advice of a qualified professional. The definitions, terms and coverage in a given policy may be different than those suggested here and such policy will be governed by the language contained therein. No warranty or appropriateness for a specific purpose is expressed or implied.