2
minute read

Are you a super parent who's prepared for anything? Besides saving money in an emergency fund and owning a life insurance policy, you need a bag that's ready for whatever life throws at you. Here are five tools that can keep you prepared: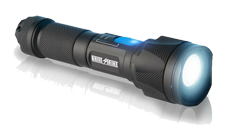 Flashlight:
When you come home with your kids after a late night soccer game or have to run a sick child to the doctor in the middle of the night, you'll be thankful for your flashlight. It illuminates dark sidewalks, helps you find dropped keys and deters late-night attackers. In a pinch, your flashlight will also comfort your kids if they're scared in a dark movie theater or during a power outage.
First Aid Kit:
No one can predict when a medical emergency will strike! Carry pain reliever, cough drops, bandages, anti-itch ointment, burn cream and allergy medicine in a small first aid kit and make sure to update the supply medicine as you use items or after they expire. Be sure you always carry your family's insurance cards in your purse, too, because even though you're a super mom, you probably can't remember the insurance details for all your family members.
Multipurpose Tool:
Available in pink, stainless steel and a variety of other colors, multipurpose tools contain almost everything you need to fix a wardrobe malfunction, remove painful splinters and change batteries in electronic gaming devices. Choose a large or small multipurpose tool, depending on the size of your purse, and make sure your model of choice includes all the tools you think you need. They could include pliers, a knife, Phillips and straight head screwdrivers, a bottle or can opener, tweezers and a toothpick.
Spare Car and House Keys:
Lock yourself out of your car or house once, and you vow never to do it again! Especially if one of your children happens to be on the other side of the locked door. You can successfully avoid this problem – and the expense of a locksmith – in the future when you carry spare keys in your purse.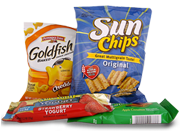 Emergency Snacks:
You might wonder why we put snacks on a list of essential supplies to carry in your purse. Rather than run through an unhealthy drive-thru, keep some healthy and filling snacks likes nuts or fruit bars in your purse with you.
Turn your bag of any size into an emergency kit when you stock it with these five items. You'll be known as the super parent who's always prepared, and your family will thank you.
The information in this article was obtained from various sources. This content is offered for educational purposes only and does not represent contractual agreements, nor is it intended to replace manuals or instructions provided by the manufacturer or the advice of a qualified professional. The definitions, terms and coverage in a given policy may be different than those suggested here and such policy will be governed by the language contained therein. No warranty or appropriateness for a specific purpose is expressed or implied.