2
minute read

Imagine a world where your thermostat automatically raises or lowers the temperature in your home 30 minutes before you return home from work, a world where you can monitor activity in your home, even when you're across the country, and a world where your refrigerator can also play music or send email. For some people, that world is already here, thanks to smart home technology. Having a smart home can offer you peace of mind, as well as a reduced energy bill and considerable savings.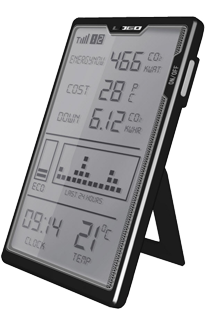 Increased Energy Efficiency
One of the biggest benefits of bringing smart technology into your home, whether that technology is a programmable and adaptable thermostat or a smart dishwasher that only runs at the time of day when energy is cheapest, is the potential energy savings. Smart technology takes things to the next level by automating the process of reducing energy. It's no longer up to you to remember to turn the thermostat up or down or to remember to run the dishwasher at 9 pm.
A 2012 study on programmable thermostats from the American Council for an Energy Efficient Economy found that a programmable thermostat only saved energy if it was operated as intended. Older thermostats required a person to remember to program and set them. Newer thermostats, such as Nest, learn to program themselves. The device learns to recognize when no one is home and will set itself to an away temperature. Since the thermostat has a WiFi connection, you can program it using your phone, even when you're miles away.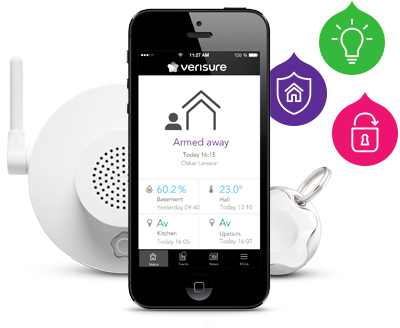 Improved Safety and Security
A smart home is also a safe home. Many smart home security systems include an app for smartphones that allows you to check in on your house when you're at work or elsewhere. Using the app, you can also disarm the security system when you get home or lock the doors and windows of your house remotely. The technology means that you'll never have that sinking feeling that you forgot to lock up the house again. You can instantly check in on your home with your mobile device.

Greater Convenience
Beyond greater efficiency and security, another perk of creating a smart home is overall greater convenience. You don't have to spend time each day playing with the thermostat or worrying about running the dishwasher. A refrigerator that can connect to the Internet lets you stream your favorite music while you cook or make a shopping list while you wait for something to finish baking.
Adding one or more smart devices to your home can make you feel more at ease and make your living space more comfortable. With smart technology, your home really does become your castle.
The information in this article was obtained from various sources. This content is offered for educational purposes only and does not represent contractual agreements, nor is it intended to replace manuals or instructions provided by the manufacturer or the advice of a qualified professional. The definitions, terms and coverage in a given policy may be different than those suggested here and such policy will be governed by the language contained therein. No warranty or appropriateness for a specific purpose is expressed or implied.