3
minute read

When you sign your name on the dotted line of a rental car agreement, you are essentially assuming full responsibility for that vehicle. If the car/truck/SUV should be involved in an accident or get damaged in any way, you will be responsible for paying for any repairs and in some cases the cost to replace the car. Before you rent another car, it is a good idea to brush up on some rental car tips that can help you save money. These tips will guide you through the all-important walk around inspection and help you determine if extra rental car insurance should be purchased.
The Walk Around Inspection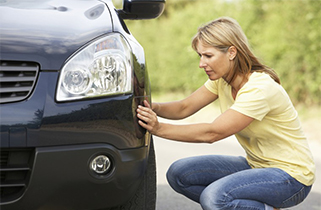 Rental car companies will conduct a brief walk around inspection before renting the car out. This inspection is designed to give the rental company an idea of the condition of the car before it was rented out to you. It is what will be used to determine if any damage has occurred to the car while in your possession. While it might seem unimportant, this walk around inspection is one of the most important activities you will engage in while renting a car. After all, it is what will be used to determine what – if any – repair charges will be billed to you.
Some things to keep in mind during the walk around inspection that will help protect you include:
Always walk around with the agent during the inspection process.
Do not hesitate to point out any dings, scratches, or problem areas.
Look inside and outside of the car – some companies will say the inside does not matter, but it is best to have it noted just in case.
Make sure to point out anything and have it marked down on the inspection paper – even if it may be dirt/shadowing; if you feel it could be classified as prior damage have it marked down.
After the rental is complete, you may feel that you can toss out the inspection report that you had for the rental car. It is best to keep the walk around inspection report for several months, as it will help you if a rental company tries to charge you for any repairs.
Should You or Shouldn't You Purchase Additional Rental Car Insurance?

Possessing the proper insurance could save you thousands of dollars if you were to get into an accident while driving a rental car. While there is no question whether or not you should have insurance to drive, the main question that arises is 'should you purchase additional rental car insurance' or 'is my current auto insurance coverage enough'?
The answer to this question depends upon a number of factors, including how much the cost of the car is that you are renting and what type of insurance coverage you currently possess. Some things to consider include:
If the car costs more than your policy limit – purchase additional coverage.
If you do not have collision coverage and only have a policy that offers liability – purchase additional coverage.
If you are worried about loss of use, replacement costs, or administrative fees – purchase additional coverage.
If your current insurance coverage offers coverage to rental cars, has liability/collision coverage, and covers the total amount of the rental car – additional coverage may not be needed.
Many individuals pass on the additional insurance option because it costs extra, but that could be a costly mistake. The costs associated with replacing a rental car or paying for repairs could total in the thousands. Purchasing the additional rental car coverage could save you money in the long run, if the car should be in an accident or accidentally damaged.
An AIS Auto Insurance Specialist can help answer any questions about personal insurance coverage you may have- feel free to call today!
(888)772-4247.
The information in this article was obtained from various sources. This content is offered for educational purposes only and does not represent contractual agreements, nor is it intended to replace manuals or instructions provided by the manufacturer or the advice of a qualified professional. The definitions, terms and coverage in a given policy may be different than those suggested here and such policy will be governed by the language contained therein. No warranty or appropriateness for a specific purpose is expressed or implied.