3
minute read

As you make your way across the map on your road trip with friends and family, you may want to stretch your money across meals out, fuel expenses and comfortable accommodations. Furthermore, you surely want to have enough left over for entertainment and souvenirs. To make all of that happen on a limited budget, you can rely on apps to lead the way in saving you money. Here are four apps to install on your phone before starting your journey.
GasBuddy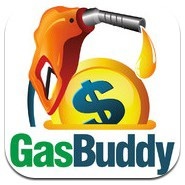 Finding cheap quality gas is key in saving money on your road trip. You can find the cheapest gas stations by using the well-loved GasBuddy app. This app tracks all of the prices at gas stations in each region to provide you with real-time information every time the need for fuel strikes. You can report prices in your area to keep the app updated and earn points that could win you prizes. The best part about this app is that it's completely free to download and use.
Urbanspoon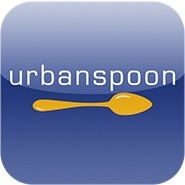 If you stop in at restaurants blindly, food prices can quickly dig into your total budget for the trip. Instead, use the Urbanspoon app to locate budget restaurants that serve amazing dishes to their patrons. The app lists all of the restaurants within the specified mile radius. You can narrow down your choices further by picking a favored price point. Furthermore, the app lets you look through the menu, view photos of the dishes and read reviews to help you choose the best restaurant for the money. This app doesn't cost anything to use, though it might contain a few ads.
Hotel Finder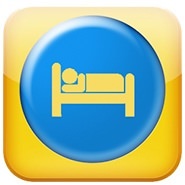 Road trips can turn sour after checking into overpriced accommodations that do not meet your standards. Make sure you find the best room for the lowest price by using the Hotel Finder app. You can find hotels with vacancies by inputting your check in and check out dates, guest totals and room needs. The app will show a map of all of the available rooms and a list of their prices. You can even book your room using this free app to save up to 70%.
Roadside America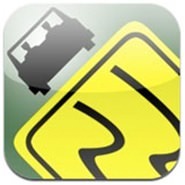 Perhaps the best part of going on a road trip is finding all of the quirky, crazy attractions in each area. Use the Roadside America app to identify and find the best attractions along your planned route. The detailed map will direct you to the listed attraction destinations, no matter how obscure. Many of the destinations are totally free to enjoy, which will definitely save you money on entertainment during your trip. Unlike the others, this app will cost a few dollars. You can pay $1.99 per region or obtain access to all attractions throughout the US and Canada for $5.99
Creating Your Itinerary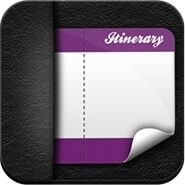 Consider using the apps to fine-tune your route before you head out on your trip. By doing so, you can hit all of your favorite restaurants and attractions along the way. In addition, you can ensure you'll always be in range of low cost gas and lodging options while moving down the interstate. Make sure to calculate all of your savings when you return home to see just how well these apps kept you on budget.
The information in this article was obtained from various sources. This content is offered for educational purposes only and does not represent contractual agreements, nor is it intended to replace manuals or instructions provided by the manufacturer or the advice of a qualified professional. The definitions, terms and coverage in a given policy may be different than those suggested here and such policy will be governed by the language contained therein. No warranty or appropriateness for a specific purpose is expressed or implied.