2
minute read

After the last carol has been sung and the last delicious dessert eaten, it's time to take down all of the decorations that made our holiday bright. Taking a little extra (time?) when storing your decorations will ensure that they are still in good shape the next holiday season.
1. Storage Boxes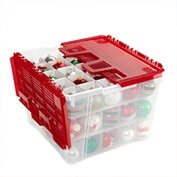 Choose appropriate storage boxes. You do not have to purchase expensive ornament storage boxes to safely store your favorite ornaments and adornments. By choosing large, hard sided plastic storage boxes with lids, you can safely and efficiently store your large and small items. Organize your items by size and weight when storing and ensure that your most fragile items are adequately protected prior to placing in the box. These boxes are large, waterproof, and will protect your valuables from being crushed over time.
2. Storing Lights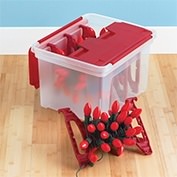 Carefully organize Christmas lights by individual strands. We recommend carefully coiling Christmas lights into a circle on a strand-by-strand basis. Secure each coiled strand with masking tape and store in a separate box from other ornaments and decorations.
3. Tree Storage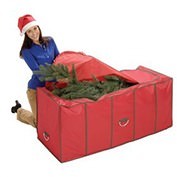 Consider purchasing a tree storage bag. If you have purchased an artificial tree, you may want to invest in a tree storage bag. Artificial trees can be too large to store in their original box or in a plastic storage box. Special tree storage bags protect your investment and are large enough to store your disassembled tree. They offer protection from dirt and water damage. Some storage bags even allow you to store your full-assembled tree, which will save time next year.
4. Storage Area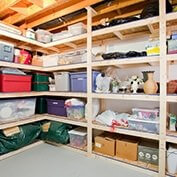 Choose an appropriate storage space. Ideally, you want to store your holiday decorations in an area of your home that is dry and easily accessible. If your storage space is in a basement or garage area, consider shelving to keep your items off of the floor where unexpected floods could damage your decorations. If storing these boxes in an attic area, beware of overfilling the boxes making them too heavy to carry up attic stairs safely.
These few tips will allow you to protect and preserve your holiday treasures for years to come.
The information in this article was obtained from various sources. This content is offered for educational purposes only and does not represent contractual agreements, nor is it intended to replace manuals or instructions provided by the manufacturer or the advice of a qualified professional. The definitions, terms and coverage in a given policy may be different than those suggested here and such policy will be governed by the language contained therein. No warranty or appropriateness for a specific purpose is expressed or implied.