2
minute read
When leaving for a vacation one thing you may not consider is how to leave your home safe while you're away. Here are a few tips and tricks to keep your home safe while you're gone.
1. Avoid posting on social media
One common mistake homeowners make is posting about their vacation while they are still on vacation via social media. Everyone wants to share with their friends and family what they are currently up to and while we live in a very digital world it is important to remember you could potentially be tipping off criminals that your home is sitting vacant.
2. Stop your mail
If you are leaving for an extended period of time asking a friend to pick up your mail or putting a stop to your mail is another way to ensure that you're not alerting potential criminals that no one is home by having your mail pile up for days.
3. Remove your spare key
If potential criminals realize that you are away on vacation, the first thing they will be doing is checking around your home for your spare key. If you are going on vacation it's best to remove the key all together or leave it with a trusted neighbor.
4. Light timers
Light timers can help to create the illusion that someone is home while you're away on vacation. Timers may turn on for a few hours in the evening and then shut off, this avoids leaving your lights on the entire time you are away and increasing your electric bill.
5. Ask your neighbors to keep an eye out
Informing your neighbors that you will be going out of town and for how long is important to defending your home against potential intruders. If your neighbors are aware that you are away they will be pay attention to any visitors or suspicious activity that may be amiss in order to alert the authorities and protect your home.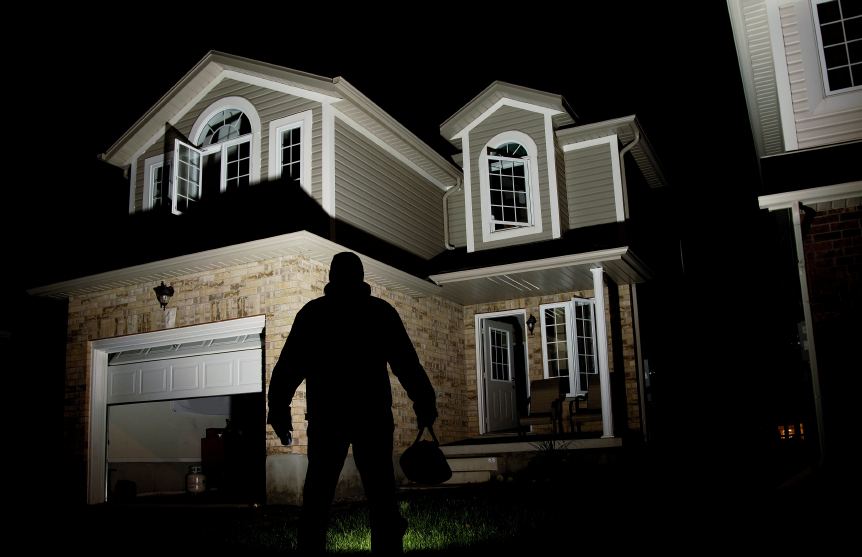 Even though you are probably busy planning all the fun activities for your vacation, it is also important to plan the safety of your home for your return. A few small steps of preparation can help you in the long run!
The information in this article was obtained from various sources. This content is offered for educational purposes only and does not represent contractual agreements, nor is it intended to replace manuals or instructions provided by the manufacturer or the advice of a qualified professional. The definitions, terms and coverage in a given policy may be different than those suggested here and such policy will be governed by the language contained therein. No warranty or appropriateness for a specific purpose is expressed or implied.