3
minute read
For some, they love to haggle. For others, it's an intimidating prospect. Purchasing a car from a dealer can be a tricky and tangled web to navigate. Some dealers are reputable. Others are not. In this article, we'll aim to arm you for your next encounter with a pushy car dealer.
First, always know exactly what you are willing to pay for a vehicle. Before you even start looking, set your maximum budget and stick by it. Choose a vehicle with an average retail price that is at or below your maximum budget. This will give you a solid place to start negotiating from. If you walk into the dealership and start negotiating down from an inflated sticker price, you'll end up paying the regular retail price. You want a good deal, not just a fair one.
Second, obtain your own financing before you set foot on the lot. That max budget you picked out earlier? Shop your local banks and credit unions to get pre-approved for a loan in that amount. Take that paperwork with you to the dealer. There is one big reason for this: Dealers make money when they get financing for you. Credit unions and banks offer a commission on financing. The higher an interest rate the dealer can get you to accept, the more money they make. Contrary to how it looks, they are not on your side when it comes to "assisting" you with obtaining financing.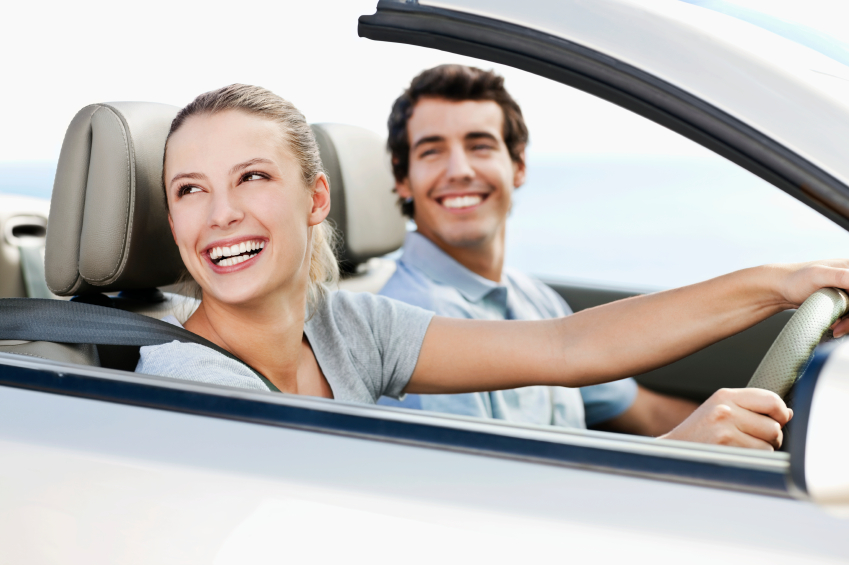 When buying a used vehicle, always make sure that you've obtained a thorough history on the vehicle. A thorough history is obtained by both requesting a "Carfax" or "Autocheck" report. This report will show any accidents, damages, or insurance claims that have been filed for that specific vehicle. Secondly, always get the vehicle inspected with your mechanic before you purchase it. Just because something doesn't show up on a vehicle history report doesn't mean the car is not damaged. Most notably, your mechanic should check for frame damage, water damage and any other signs of an unreported accident. This is also a great time to have your mechanic check the life of your brake pads, rotors, tires, and so forth. If any of these are due to be replaced soon, they can be used to negotiate the price of the car down further. For instance, if the vehicle's tires are due to be replaced, the dealer will often either bring the price down on the vehicle or replace the tires for you as part of the deal.
Lastly, don't let the dealer inflate the price of your trade in. Often, a dealer will put it on paper that they are giving you twice what your trade is worth. Without further inspection, it looks like you're getting a great deal on your trade…until you realize that the extra money has been tacked on the retail price of the vehicle. Don't even talk about how much you'll receive for your trade in until you've settled on an acceptable purchase price for the new vehicle. This protects you. It keeps the dealer from playing games with the numbers in an attempt to trick you into believing you're getting a better deal than you are.
In conclusion, always do your best to understand that it is a competition when dealing with car dealerships. They want you to overpay for their vehicle. That's how they make money. Your job is to pay bottom dollar. Remember, you're the one with the power. You can walk away at any moment. Don't be afraid to exercise that power.
The information in this article was obtained from various sources. This content is offered for educational purposes only and does not represent contractual agreements, nor is it intended to replace manuals or instructions provided by the manufacturer or the advice of a qualified professional. The definitions, terms and coverage in a given policy may be different than those suggested here and such policy will be governed by the language contained therein. No warranty or appropriateness for a specific purpose is expressed or implied.