4
minute read
What is Scheduled Coverage (aka Valuable Items Insurance)?
When you get a homeowners, condo or renters insurance policy, it usually comes with coverage for some high-value items. Unfortunately, the standard policy tends to limit the coverage for these valuable items to a specific amount.
This is where Scheduled Coverage (valuable items insurance) comes into the picture; it is essentially an extension of this property insurance. However, you would be covered for a wider range of causes and an appraised value should give you full replacement coverage when you make a claim. Scheduling personal property ensures that you are getting the full value of the item if it gets stolen or if a covered loss should happen.
Why Should You get it?
Some property coverage limits the amount that is paid-out per category. For example, only $1000 is reimbursed for an engagement and wedding ring set that was originally bought for $4000. Valuable Items Insurance allows for payment of your scheduled personal property above that limited amount.
If you have valuable items, you'll want to schedule these so that you will have the financial ability to replace the items, get them fixed or get your investment back for a covered loss. We know that one-of-a-kind jewelry or that Picasso painting cannot truly be comparably replaced, but by scheduling these items you are ensuring that your net worth won't take a hit.
Non-scheduled Property Coverage vs. Scheduled Coverage
There are benefits to adding on Scheduled Coverage to your current policy, even if you think you are already covered. Consider these advantages of scheduled Coverage versus the standard homeowners insurance:
• Replacement Cost Value – The Scheduled Coverage will give you the full amount required to replace the covered item, unlike the homeowners' insurance policy that only gives you the actual cash value. Actual cash value deducts the depreciation and takes into consideration the age and current value of the item, basically what you would get at a yard sale for the item.
• Additional Covered Causes of Loss – with Scheduled coverage, there is a broader range of covered losses. For example, a covered loss under the Valuable Items Insurance is if you drop an earring down the drain (this is usually not covered under a standard home, condo or renters insurance policy).
• No deductibles – Unlike non-scheduled property coverage, you do not have to pay a deductible before your insurance policy kicks in and pays for your replacement.
Items to Consider Scheduling
Below is a list of common items that are scheduled in Valuable Items Insurance are: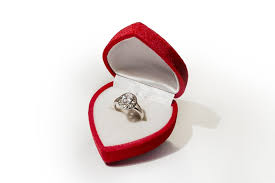 • Engagement rings
• Wedding rings
• Collectibles (cards, coins, stamps, etc.)
• Cameras and Equipment
• Fine Art
• Firearms
• Furs
• Golf Equipment
• Musical Instruments/Equipment
• Silverware or China
If your valuable item is not in the list above, talk to a home, condo or renters insurance specialist to see if it qualifies for Scheduled Coverage.
Example of a Scheduled Item Claim Reimbursement
To better understand how Scheduled Coverage is beneficial, consider the scenarios below:
Scenario 1: Millie had her custom-built guitar appraised and took photos to document the condition for her Scheduled Coverage added onto her home insurance policy. The guitar is worth $12,000. These will go into her insurance policy folder for reference if/when a claim is made for the guitar. 3 months later, she goes away on a weekend trip and comes back to find that her room has been broken into and the guitar had been stolen. She calls her insurance carrier to make a claim. The agent asks some questions and reviews the file with the documentations. A few days later Millie received a check for the appraised amount and is able to buy a replacement guitar.
Scenario 2: Jeremy has Renters Insurance with limited personal property coverage, with no scheduled items. He had spent years saving for one special watch worth $15,000. After the New Year's party at his house, he finds his beloved watch missing. He calls his home insurance carrier to make a claim. The value of the watch was in disagreement and Jeremy had no proof of value because he didn't keep his original purchase receipt. The Insurance provider offers him $5000 to cover the loss of his watch as that is the sublimit on the jewelry category of his renter's insurance policy.
By having an appraised value and/or receipts on file with the insurance company, Millie in scenario 1 was able to quickly get the full replacement value with little to no hassle. In scenario 2, Jeremy could have avoided such trouble by going through the proper steps to Schedule his collection. With a legitimate appraised value that the insurance company agreed on at the time of signing the policy and detailed documentation, Jeremy could have received the whole replacement value.
Getting Your Items Scheduled
What items around your house are of high value and need to be scheduled? Don't wait till something is gone before you get it covered. Our trained AIS Specialist can walk you through this coverage and help you decide how to start scheduling your valuables.
Give us a call at (888) 772-4247 or find a location near you.
The information in this article was obtained from various sources. This content is offered for educational purposes only and does not represent contractual agreements, nor is it intended to replace manuals or instructions provided by the manufacturer or the advice of a qualified professional. The definitions, terms and coverage in a given policy may be different than those suggested here and such policy will be governed by the language contained therein. No warranty or appropriateness for a specific purpose is expressed or implied.