3
minute read
In baseball, there's a certain art to stealing a base. You have to take a strong lead, get a good jump, accelerate quickly, and execute a perfect slide in order to maximize your chances of success. But there's a truism about base stealing which is the same as choosing a car to drive: Nothing else matters if you aren't safe. The top safest cars in 2016 do what vehicles should — protect you.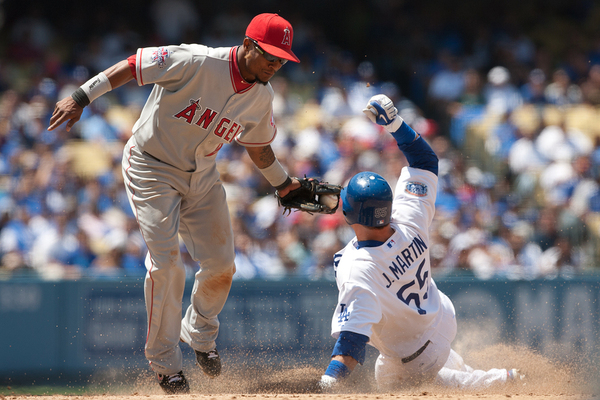 Safe! Nicely done.
People purchase certain vehicles for a variety of reasons, from style and creature comforts to gas mileage and power. But arguably the most important mission of a vehicle is to keep its occupants safe while transporting them from one place to another.
The Safest 78
With that in mind, the Insurance Institute for Highway Safety (IIHS) selected its TOP SAFETY PICKS for model year 2016. The IIHS conducts a many tests that are designed to measure the level of crash protection, prevention, and avoidance on every vehicle. Here are the vehicles that it tapped as TOP SAFETY PICKS:
Minicars
Small cars
Acura ILX
Chevrolet Sonic
Honda Civic 2-door coupe
Honda Civic 4-door sedan
Kia Soul
Lexus CT 200h
Mazda 3 4-door (hatchback)
Mazda 3 4-door (sedan)
Nissan Sentra
Subaru Crosstrek
Subaru Impreza
Subaru WRX
Toyota Prius
Volkswagen Golf
Volkswagen GTI
Midsize cars
Chevrolet Malibu
Chevrolet Malibu Limited
Chrysler 200
Honda Accord 2-door coupe
Honda Accord 4-door sedan
Hyundai Sonata
Kia Optima
Mazda 6
Nissan Altima
Nissan Maxima
Subaru Legacy
Subaru Outback
Toyota Camry
Toyota Prius v
Volkswagen Jetta
Volkswagen Passat
Midsize luxury cars
Audi A3
Audi A4
BMW 2 series
Lexus ES 350
Volvo S60
Volvo V60
Large cars or luxury cars
Toyota Avalon
Acura RLX
Audi A6
Hyundai Genesis
Infiniti Q70
Lexus RC
Mercedes-Benz E-Class
Volvo S80
Small SUVs
BMW X1
Buick Encore
Fiat 500X
Honda CR-V
Hyundai Tucson
Mazda CX-3
Mazda CX-5
Mitsubishi Outlander
Nissan Rogue
Subaru Forester
Toyota RAV4
Midsize SUVs
Chevrolet Equinox
GMC Terrain
Honda Pilot
Kia Sorento 4-door SUV
Nissan Murano
Toyota Highlander
Midsize luxury SUVs
Acura MDX
Acura RDX
Audi Q5
Infiniti QX60
Lexus NX
Lexus RX
Lincoln MKX
Mercedes-Benz GLE-Class
Volvo XC60
Volvo XC90
Minivans
Large pickups
Ford F-150 Crew cab pickup
Ford F-150 Extended cab pickup
One important note: Only eight of these 78 cars (the ones listed in italics) achieved this esteemed designation with the standard equipment that comes included on all these vehicles. The rest of the vehicles on this list only made the list when they were equipped with front crash protection – which is an optional feature that usually costs extra. So, if you seek out one of these 2016 models because of their TOP SAFETY PICK rating, make sure that the particular vehicle you choose to buy does include front crash protection.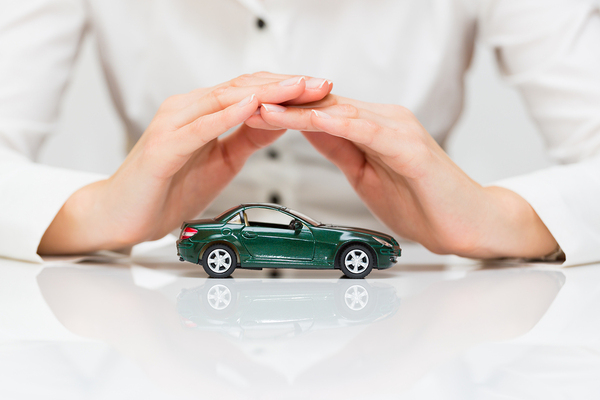 This is what exceptional crash protection feels like.
Safe Cars and Affordable Auto Insurance
In many cases, a safer vehicle will allow you to pay lower premiums for auto insurance. That's because these vehicles are designed to protect drivers and passengers from suffering serious injuries (or death) in a collision, or to help avoid getting into a collision into the first place. And since this reduced risk means that insurers are less likely to have to pay out a costly claim, they generally pass the savings on to their customers.
AIS Insurance can help you find auto insurance discounts whether you drive an exceptionally safe car or not. They can provide you with multiple auto insurance quotes so that you can compare different coverage side by side. So check out AIS Insurance today – and remember to stay safe on the roads, no matter what car you drive.
The information in this article was obtained from various sources. This content is offered for educational purposes only and does not represent contractual agreements, nor is it intended to replace manuals or instructions provided by the manufacturer or the advice of a qualified professional. The definitions, terms and coverage in a given policy may be different than those suggested here and such policy will be governed by the language contained therein. No warranty or appropriateness for a specific purpose is expressed or implied.