3
minute read
When you purchase a home, you'll want to protect your investment from potential loss or damage. If you have home financing, buying homeowners insurance isn't a choice but a requirement. While you should certainly have this important coverage, it's never fun to pay for something that you may never use. Lowering homeowners insurance rates is not impossible, however. So that you understand your home insurance policy better, here are just a few factors that could increase the cost of coverage.
Location, Location, Location
Location was probably a consideration when you purchased your home and it's also a major factor in the cost of your home insurance. Zip codes are used as a rating determinant for insurance, and other elements that are considered include flood zones, susceptibility to extreme weather, and crime rates. Also, if building costs have gone up in your area, this may impact insurance rates.
Your Home and its Features
The features and characteristics of your home will also play a role in your home insurance rates. Such things as the age of your home, its size, and the shape of major home systems are considered when pricing home insurance. Other factors that are considered are whether or not you have a swimming pool, treehouse, or trampoline on the property as well as any recent home additions.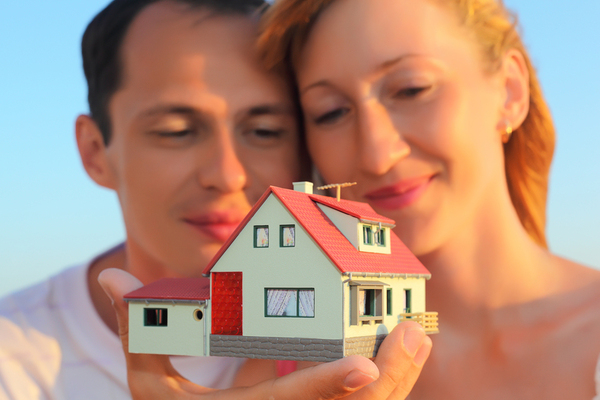 Protecting your home from the financial impact of unforeseen risks is an important function of home insurance.
Your Pets
If you own pets of a certain breed, such as a Pit Bull or Rottweiler, there's a good chance that your home's insurance rates are going to increase. It doesn't matter that you are sure your pet wouldn't hurt a fly. The fact is that these two breeds were responsible for 91 percent of the dog bite fatality deaths in the U.S. in 2015 alone.
Potential dog attacks are a serious concern for insurance underwriters, and for good reason. In just the past year, more than one-third of home insurance liability payouts were for dog bites, and the average payout was more than $37,000. Bottom line, if your dog is on the insurance company's breed list, expect that you will pay more for home insurance coverage. The same applies to any exotic pets that you might own, that by most definitions would be considered "wild" animals.
Home Insurance Coverage and Deductibles
There are a couple of factors that influence the cost of your home insurance that you can easily control. Your policy limits will help determine your premium. For example, a policy with a liability limit of $150,000 will cost less than one for $250,000. If you reduce coverage, just be sure that you still have enough for your needs. Also, your deductible will have an impact on the cost of home insurance. If you decide that you want the lowest deductible on your policy, or no deductible at all, your policy premium will be much higher.
Home insurance protects your family and your home from some tragic events that could be financially devastating. While some price factors are out of your control, others are within your influence. You can also find the best home insurance policy rates by shopping for coverage and comparing different companies. Contact us with any questions about this important coverage or get a homeowners insurance quote now.
The information in this article was obtained from various sources. This content is offered for educational purposes only and does not represent contractual agreements, nor is it intended to replace manuals or instructions provided by the manufacturer or the advice of a qualified professional. The definitions, terms and coverage in a given policy may be different than those suggested here and such policy will be governed by the language contained therein. No warranty or appropriateness for a specific purpose is expressed or implied.