4
minute read
This summer has been hot, hot, hot! That means you need to be extra careful about what—and who—you leave in the car. We all know that you should never leave an infant, child or pet in the car under any circumstances. Not even for a minute. However, it's especially important to remember this in the summer. Will you be driving infants or children around this summer? If the answer is yes, there are several things you need to know about heatstroke, your car and how it reacts in heat. Check out our useful facts and tips to learn how you can keep your young passengers safe and cool during the summer months.
Facts About Kids, Cars and Heatstroke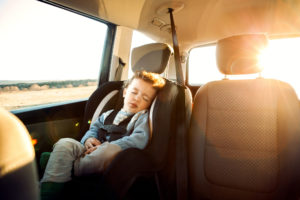 Every year, about 37 children die from heat-related car deaths in the United States. In fact, heatstroke (or hyperthermia), is the second leading cause of death in vehicles for children 14 years old and younger. According to the Golden Gate Weather Services, in more than 50% of cases, these fatalities were caused by a parent or caregiver who forgot the child in the vehicle.
Recently, a study by the University of California at San Diego has revealed that a child's body temperature can reach 104 degrees Fahrenheit in less than two hours in a car, even if it's parked in the shade. That body temperature can be fatal to infants and children, and survivors could sustain permanent neurological brain damage.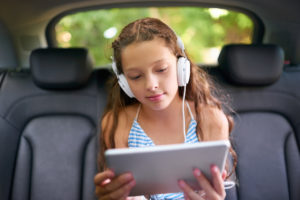 The study also found that a car parked in the sun on a summer day can reach well beyond 100 degrees Fahrenheit. This holds true even if the car's windows are rolled down a couple inches. In about one hour, the cabin of your car can reach 116 degrees. In the same amount of time, the dashboard can exceed 160 degrees and the seats can reach around 123 degrees. Essentially, leaving or forgetting your child in the car is like locking them in an oven.
The summer heat can also do major damage to other parts of your vehicle. Check out our tips on Preventing Heat-Related Auto Breakdowns to avoid any road mishaps and ensure you have the right Auto Insurance coverage.
Simple Prevention Tips
Luckily, there are many steps you can take to help ensure you never forget your child in a hot car and that they never get heatstroke. And trust us, it can happen to even the best and most caring parents and caregivers. In fact, most cases involve a distracted parent because, after all, we're all human.
Give yourself a visual reminder. Keep a large stuffed animal in your child's car seat whenever it's not being occupied. When the child does get into the seat, put the stuffed animal in the front. That way you can see it from the driver's seat. This gives you a visible reminder that your child is in the car with you.
Make it a habit. Alternatively, make it a habit to leave your child's diaper bag or other belongings in the front seat for the same reason. A simple visual reminder can go a long way because a rear-facing infant car seat in the back of a car looks the same from your rear-view mirror as does an empty backseat.
Bundle your necessities. When you buckle your child into their car seat, also leave your purse, briefcase, cellphone or other necessary item in the backseat, too. This will force you to turn around and look in the back seat to grab your belongings before you leave your car.
Always lock up. Make sure you lock your car and put away your keys when the vehicle isn't in use. In many cases, children get into cars and lock themselves in on accident. This could also lead to heatstroke or fatality, even if your car is parked in a garage.
Advanced Prevention Tips
It's important to prevent your infant or child from getting heatstroke at all costs. Now, there are several new technological ways you can ensure you don't forget your child in the backseat.
The car seat and stroller brand, Evenflo, now offers several car seat models with SensorSafe technology. These car seats include a sensor that chimes when your car turns off. This chime serves as a reminder that your child or infant is still buckled in. Evenflo car seats with this feature range from $60-$280, so you can choose one that best fits your needs.
Both GMC and Nissan now offer vehicles that have built-in alert systems that can be turned on to remind drivers to check their backseats. Check out the several 2018 GMC models that come with this feature, as well as the 2018 Nissan Pathfinder.
There are phone apps that are specifically made to remind you to check your backseat when you reach your destination. The popular navigation app, Waze, offers this opt-in reminder feature. You can even enter your child's name to make sure the notification grabs your attention once you reach your destination.
Of course, these prevention methods only work if both parents and caregivers integrate them into their normal routine. Even if you still don't believe it could ever happen to your or your child, it's always better to be safe than sorry. It couldn't hurt to download one more app or have one more stuffed animal in your car.
---
The information in this article is obtained from various sources. This content is offered for educational purposes only and does not represent contractual agreements. The definitions, terms, and coverage in a given policy may be different from those suggested here. No warranty or appropriateness for a specific purpose is expressed or implied.