5
minute read
(3-minute read) You may have looked at your Auto Insurance bill only to wonder if your premium will ever drop. We're here to tell you that the answer is yes. Your Auto Insurance rate can decrease for a number of reasons, but most of the time a decrease is due to a major life change or event. Depending on your insurance carrier, something as simple as buying a new car or moving closer to your office could impact your Car Insurance cost for the better. You may think staying loyal to one insurer means you'll have the lowest rates, but that's not always the case. It's better to get a new quote every so often to see if your rate has decreased.
Check out these 8 life events that can cause your Auto Insurance rate to drop.
1. Happy Birthday To You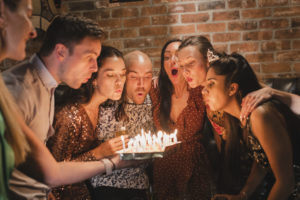 Most people dread getting older every year, but there are upsides. One is being considered a more experienced driver by your Car Insurance company. If you received your driver's license as a teen, you or your parents probably experienced high insurance rates. As a young driver, you have less driving experience which makes you a higher risk to insure. When you turn 25, it's a good idea to get a new Auto Insurance quote. When insurance companies consider you to have enough driving experience under your belt, you're less of a risk. That means a lower Auto Insurance rate! Now you don't have to waste your birthday wish asking for a more affordable premium.
2. Your Credit Score Improved
Improving your credit score can be beneficial to you in all sorts of ways. In many states, carriers take your credit score into consideration when determining your rates. According to WalletHub, people with no credit pay 67% more for Car Insurance than those with an excellent credit score. If your score recently improved, get a new quote to see if you can find a lower rate. However, keep in mind that credit score is not a determinant of Car Insurance rates in California, Hawaii and Massachusetts.
Below are the savings you could receive from top Auto Insurance companies in all other states:
| | |
| --- | --- |
| Car Insurance  | Your Potential Savings With An Excellent Credit Score |
| Geico | 20% |
| Progressive | 43% |
| Allstate | 44% |
| State Farm | 44% |
| Farmers Insurance | 54% |
3. Cool New Ride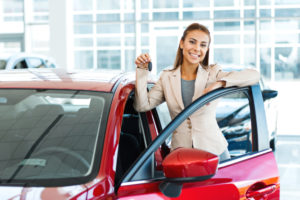 Thinking about buying a new car? Get a free online quote first! If you know what car you want, input the information here and see how much your rate will be. We can quote any car model up to 2020. Once you see what your Auto Insurance rate will be for a new car, it might alter your decision. Also, if you already bought a new car, we bet it has some new safety features, too. You may qualify for a vehicle safety discount if your car has anti-lock brakes, adaptive headlights, anti-theft devices and more. Speak with an Insurance Specialist at (855) 919-4247 to see if your rate will drop with a new car.
4. Sound The Wedding Bells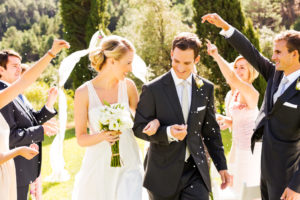 From couple discounts to tax deductions, there are many opportunities for newlyweds to find savings. There are also marriage savings to be found when it comes to Car Insurance. One way to you can save on your Auto Insurance is by consolidating your policies. Many insurance companies offer discounts for having multiple cars insured under one policy. Your premium may also decrease when you're married because statistics show that married people tend to get into fewer car accidents. That makes you less risky to insure, so call an Insurance Specialist today at (855) 919-4247 for a new quote.
5. It's Move-In Day
If you just got married and bought a new house, there are even more insurance savings that could be available to you. In addition to getting a multi-car discount, you can also bundle your Car Insurance policy with your Homeowners Insurance policy. Even if you don't own the place, you can still bundle your Renters or Condo Insurance with your Auto policy. Many insurance companies offer discounts for bundling policies whether you're married or not. So, call your agent today to see if you qualify for a multi-policy discount after moving to a new home. This could lower both your Homeowners and Auto Insurance rate.
6. Congrats On The New Job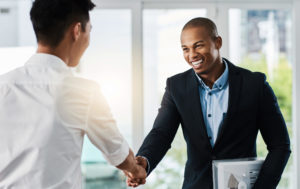 Did you just switch jobs? If so, check with an agent to see if you qualify for a professional/occupational discount on your Auto Insurance policy. The most common careers that receive discounts are engineers, scientists, teachers, first responders, pilots and certified public accountants. Even if none of those apply to you, you could still receive a discount if your new job is closer to your home. A shorter commute means that you put fewer miles on your car per year. Mileage is one of the main factors used to determine your premium. So, the less time you spend on the road, the less risky you are to insure. Do you know what that means? More dollars put back into your wallet.
7. You're A Master Of Your Field
Maybe you went back to school to get your master's degree or Ph.D. before finding a new job. If that's the case, you could qualify for a discount. College graduates tend to have lower Car Insurance rates because they have statistically shown to be less risky drivers. If you recently graduated from college, it's a good idea to see if your premium went down. Why not reap the benefits of all that time spent studying with a lower Auto Insurance rate?
8. It's Been 5 Years Since Your Last Car Accident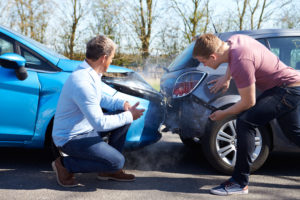 If you got into a car accident and were deemed at-fault, you probably experienced a significant rate increase. Hopefully, you shopped around for the lowest Auto Insurance rate at the time. However, now that more time has passed, it's a good idea to shop rates again. This is especially true if it's been five or more years since your last accident. Your Auto Insurance rate can drop significantly once enough time has passed after your at-fault accident. If you haven't shopped around for a new quote in a while, call (855) 919-4247 to save. Additionally, if it's been 3 or more years since your last traffic violation, see if you can get a lower rate now, too.
Don't Settle For A High Auto Insurance Rate
As you can see, there are many reasons that your Car Insurance rate can drop over time. At AIS, we can find you the lowest rates at the most affordable prices. Our knowledgeable Insurance Specialists will help you find discounts so that you can reap big savings on your premium. We've been helping drivers save money on Car Insurance for over 5 decades. They don't call us Auto Insurance Specialists for nothing. Get a free online quote here to start saving today.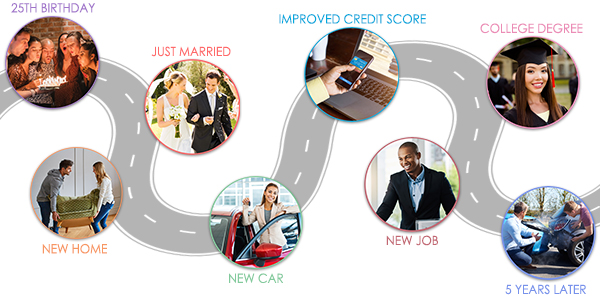 ---
The information in this article is obtained from various sources. This content is offered for educational purposes only and does not represent contractual agreements. The definitions, terms and coverages in a given policy may be different than those suggested here. Such policy will be governed by the language contained therein, and no warranty or appropriateness for a specific purpose is expressed or implied.