5
minute read
When you first purchased your Auto Insurance policy, you either spoke with an agent on the phone or received a quote online. Either way, once you saw the final number, you probably wondered how your Car Insurance rate was calculated. Besides comparing prices between different Auto Insurance companies, you may have also asked the people you know what their premium is. Why does your mom pay something different from your best friend? Why is your rate the best—or the most expensive?
It may all seem like one big mystery. However, if you take a closer look at the 8 factors below, you can begin to understand how your Auto Insurance rate is determined and what can cause it to change over the years. After all, you're going to need Car Insurance for most of your life, so you may as well understand how the price works.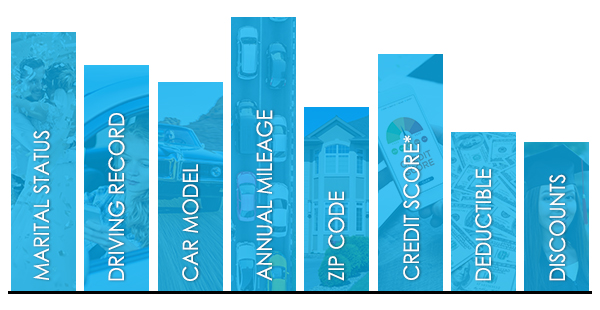 *Credit score does not affect Auto Insurance rates in California, Massachusetts or Hawaii.
Age, Gender and Marital Status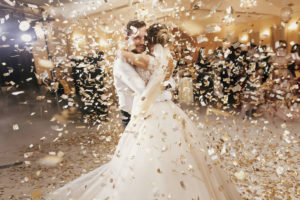 After your name, you'll need to provide a few more key pieces of information about yourself when you start a Car Insurance quote. You will be asked about your age, gender and marital status. These factors help determine your driving experience. Typically, an Auto Insurance company will assume that a more experienced driver is less likely to be involved in an accident.
There are also different studies that show who tends to be a better driver. For example, crash rates are higher for drivers 25 years old and younger. Statistics also show that married drivers are less likely to get into an accident compared to single drivers. In general, male drivers are more likely to be involved in an accident than female drivers. Auto Insurance carriers consider these types of statistics when calculating your rate.
Driving Record
The next thing an insurance company wants to know about you is what's on your driving record. If you're entirely accident and traffic violation free, you're in luck. A Car Insurance carrier will see you as less of a risk to cover if you've never had any accidents or if your last accident was years ago. You'll likely be rewarded with a lower premium. The opposite is true if you've had one or more recent at-fault accidents, speeding tickets or other citations.
Violations that will cause your Auto Insurance rate to increase include:
Speeding
Illegal pass or U-turn
Failure to yield or stop
Reckless driving
Running a red light
Driving without a license/with a suspended license
The above violations can cause your Car Insurance rate to increase anywhere from $50-1,200 per year.
Car Make and Model
Yes, the type of car you drive does matter to your insurance carrier. Car Insurance companies often develop vehicle safety ratings by analyzing data from consumer claims and industry safety reports.
Factors that determine how expensive your car is to insure include:
Vehicle Safety Ratings. Cars with high safety ratings generally result in less severe injuries and are therefore less of a risk to insure. If you drive a car like a Nissan Maxima or Toyota Avalon, your rate will probably be lower. You may also qualify for a discount if your vehicle has safety features like adaptive headlights, blind spot detection, forward collision warning and anti-theft systems.
Cost of Your Vehicle. If your car is expensive, sporty or flashy (think Mercedes, BMW, Porsche) then it will be costlier to insure. This is mainly because it will cost more to repair or replace if you get into an accident.
Auto Theft Frequency. If car thieves commonly target your vehicle, then your Auto Insurance rate will be higher. For example, Honda Civics are one of the most affordable and popular cars in the country. However, they are also one of the most frequently stolen vehicles, making them more expensive to insure.
Are you planning to buy a new car soon? It's a good idea to see how your Auto Insurance rate will change before you make your purchase. You can get a free quote on any vehicle model up to 2020 here. Knowing what your monthly insurance payment will be may also help you decide which car to buy.
Annual Mileage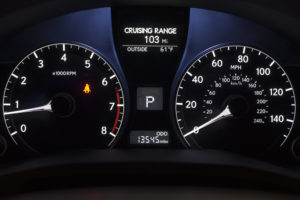 Another important factor in calculating your Car Insurance premium is your annual mileage. Essentially, the more frequently you drive, the higher the chances are that you will be involved in an accident. Most people use their car to get to and from work, so your commute could be one of the reasons your Auto Insurance rate is high. Reducing your annual mileage by carpooling, taking public transit or moving closer to your job could help decrease your insurance premium.
Zip Code
Insurance carriers will also ask where you live because they want to know if your area has a high rate of vandalism, theft or insurance claims. Typically, drivers who live in densely populated urban areas will pay higher premiums than drivers who live in rural areas. If you recently moved to a suburb outside of the city, you may see a decrease in your Auto Insurance rate.
Credit History
Studies show that your credit history can be predictive of future insurance claims. However, your credit score is not a determinant of Car Insurance rates if you live in California, Massachusetts or Hawaii. In all other states, insurance companies will take your credit score into consideration. In fact, people with no credit pay 67% more for Auto Insurance than those with an excellent credit score.
You can help improve your credit score by:
Making payments on time
Ensuring your credit reports are accurate
Paying off your debt faster
Keeping your credit card balance low
Not opening unnecessary credit accounts
Auto Insurance Coverage and Deductibles
All 50 states require at least some form of Car Insurance. Did you know that the specifics of your policy and deductibles play a significant role in determining your premium? In general, if you choose a higher deductible on your Car Insurance, then your monthly payment will likely decrease and vice versa. However, it's not recommended to choose a deductible you won't be able to afford if you do need to make an insurance claim.
Also, any additional coverage you include on your policy will likely increase your monthly Auto Insurance payment. Typically, your payment will only increase by a few dollars per month, which may be worth it depending on your situation. Speaking with an agent is the best way to figure out what coverages and deductibles are right for you.
Auto Insurance Discounts
At the end of your Auto Insurance quote, you may be eligible for various discounts. Luckily, there are several discounts you can qualify for that will lower your rate.
Common Car Insurance discounts include:
Good Driver Discount
Multi-Vehicle Discount
Multi-Policy Discount
Vehicle Safety Equipment Discount
Good Student Discount
Auto-Pay Discount
Occupational/Association Discount
Different Auto Insurance carriers offer different discounts and the rating factors above vary from state to state. It's best to speak with an Insurance Specialist at (855) 919-4247 to discover which ones apply to you. Our agents can also provide you with a free Auto Insurance quote in minutes. They will compare trusted carriers to get you the lowest rate and the best coverage. They take pride in finding you the best deals on Car Insurance, so call today or get a free online quote here.
---
The information in this article is obtained from various sources. This content is offered for educational purposes only and does not represent contractual agreements. The definitions, terms and coverages in a given policy may be different than those suggested here. Such policy will be governed by the language contained therein, and no warranty or appropriateness for a specific purpose is expressed or implied.