5
minute read
We hope you never have to experience a total loss accident. But if it happens, do you know how your insurance company calculates how much your car is worth? There are two types of settlement options used by insurance companies to determine the value of an insured vehicle. They are called actual cash value and replacement cost.
Before any mishap can occur, it's important to find out whether your Auto Insurance policy replaces your vehicle at actual cash value or replacement cost. The amount paid out by these two conditions is substantially different and misunderstanding them can cost you thousands of dollars. Don't worry, we'll break down the difference for you here, plus give you some tips on how to get the most from a claim.
What is Actual Cash Value (ACV)?
When you make a claim, your insurance company may use actual cash value to determine how much your car is worth. In the event of a total loss, insurance companies typically pay the fair market value at the time of the accident minus depreciation. In other words, your insurer takes the amount needed to replace your car and subtracts the overall wear and tear, age, and condition of your vehicle.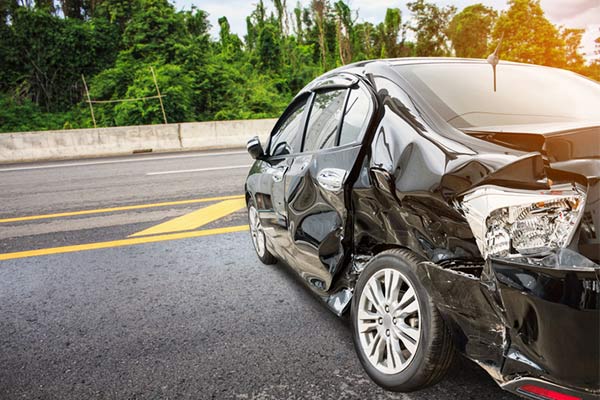 So, how do Auto Insurance companies determine the value of your vehicle? The unfortunate answer to that question is that most insurance companies are often reluctant to reveal how they calculate your car's worth. Why? Because every policyholder wants to get the most out of their payout. Each insurance company has its protected methods of determining your vehicle's value. It is sometimes possible to dispute their evaluation, but the baseline is typically cars of the same year, make and model for sale in your area.
Tips on How to Negotiate Your Car's Value
Insurance companies frequently offer an initial low settlement, hoping you'll agree and accept quickly. We'll let you in on a little secret—you don't have to accept their first offer. Just to warn you, it's easier said than done. You may have to provide hard evidence to back your counteroffer during this negotiation process. Here are a few tips to increase your chances of getting a fair settlement.
1. Research the Actual Cash Value of Your Car
Determining your vehicle's true value is crucial when negotiating with your insurance company. We recommend that you do thorough research and collect estimates from several sources. Using car valuations sites such as Kelly Blue Book, NADA Guide, and Edmunds can help benchmark what a fair settlement should be.
2. Ask the Adjuster How They Came Up with Their Figures
This is probably the hardest part, as insurance companies will not fully disclose how they came up with that number. Try your best to know as much as possible. Sometimes you may be able to find blatant errors such as if they ding you for a dent on your car that was not there.
3. Describe the Condition and Include Valued Features
Point out features that may add value, like low mileage, excellent interior or exterior conditions, upgrades on tires or sound systems, and additional equipment installed. Doing this can help boost your payout several hundreds of dollars. However, prepare to show proof such as service receipts, photos, and/or proof of equipment purchases.
4. Stay Involved and Keep Track of Communication
Negotiating your vehicle's actual cash value involves effective communication with your insurance company. That means staying in touch, responding on time, and keeping records of all communication you have with your adjuster. This is extremely useful if your claim should need to involve a lawyer and reach legal actions.
How Does Actual Cash Value Affect Me if I Have a Loan?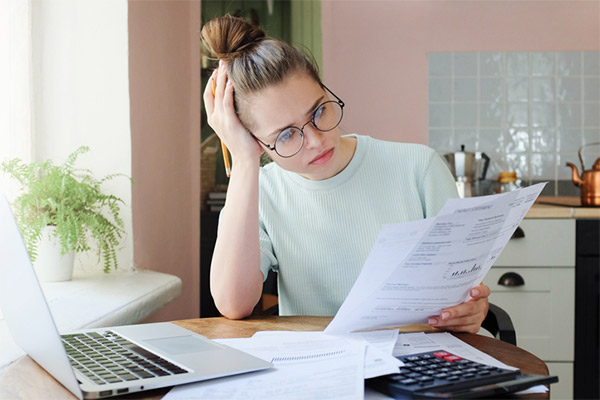 Many drivers who paid little to no down payment on a brand-new car, may find themselves upside down in their contract. According to NerdWallet, your car's value depreciates around 20% to 30% by the end of the first year. This is a risky position to be in when you have an actual cash value option. If your new vehicle is determined a total loss, the amount received may not be enough to cover the loan. That means you are still held responsible for the remainder of the loan even if the car is not in your possession anymore.
To avoid a situation where you owe more than what your vehicle is worth, consider adding Loan/Lease Gap coverage or Replacement Cost coverage to your Auto Insurance policy. Both coverages can help provide financial security and peace of mind for those who carry a hefty loan.
What is Replacement Cost?
Replacement cost refers to the amount of money needed to replace your totaled vehicle with a new vehicle or similar model. The biggest difference from an actual cash value is that replacement cost does not account for depreciation. However, this special add-on is not always available because you must meet certain conditions. Additionally, it is not offered by all insurance companies nor in every state. For those insurance companies that do offer it, knowing that you will receive enough money to purchase a newer vehicle can ease the financial pain of a total loss.
Who Offers Replacement Cost Coverage?
Mercury Insurance is an A-rated insurance company and one of the few insurance companies out there that offer Replacement Cost coverage for new vehicles in California. You'll be surprised to find out that this add-on is inexpensive and covers a great amount. Take a look at a few highlights of Mercury's Replacement Cost coverage:
Coverage is available for up to 3 years.
It can only be added within 30 days of purchasing your brand-new vehicle.
It's available for multiple brand-new vehicles within an Auto policy.
Does not cover losses caused by fire, theft, larceny, or flood.
Which One Should You Choose?
Choosing between actual cash value and replacement cost ultimately depends on your level of comfort with risk and how much you want to spend. After all, insurance is about transferring your risk to someone else for a small fee. Do you want full compensation in the event of a loss? Then replacement cost is the way to go. For a more economic choice, ACV is less expensive but will cover the fair market value that accounts for depreciation. Additionally, you have the option to opt-out of both settlements altogether by not purchasing Comprehensive and Collision coverage on your Car Insurance policy. To minimize your monthly expense or if you're driving an older vehicle, you can insure your vehicle with just the state's minimum liability limits.
Discuss Your Options with an AIS Insurance Specialist Today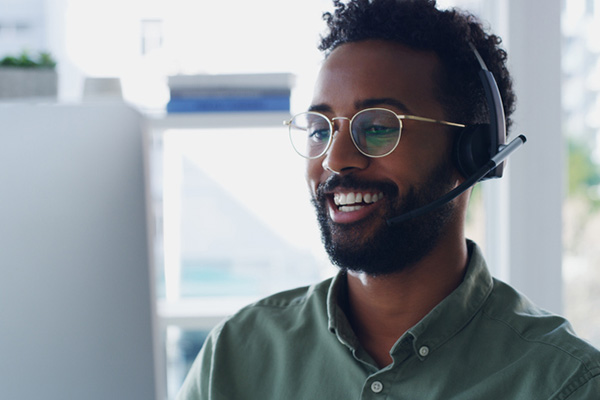 When you are at fault in an accident, your rates can increase. However, having the right Auto Insurance coverage is a great way to protect yourself financially. Speak with an Insurance Specialist today to shop rates from over 30 insurance partners. We can also review your current policy and recommend any additional coverage that makes sense for your vehicle. Give us a call at (855) 919-4247 or start your free online quote here.
---
The information in this article is obtained from various sources. This content is offered for educational purposes only. It should not replace the advice of a qualified professional. The definitions, terms, and coverage in a given policy may be different than those suggested here. No warranty or appropriateness for a specific purpose is expressed or implied.