4
minute read
Despite the legal requirements to carry some form of Auto Insurance, some drivers inevitably fail to remain insured. According to the Insurance Research Council, one in eight drivers does not have insurance. In many urban areas, the uninsured rate is much higher. This puts insured drivers at greater risk in the event of an auto accident. So, if a driver without Car Insurance hits your vehicle, who's responsible for the damages? The legal answer is the at-fault driver, but in reality, you are. You would have to handle the medical expenses and car repairs even though the accident was not your fault. Before your jaw drops, there is a solution to this unfair dilemma. Add Uninsured Motorist Coverage to your policy to protect yourself from the negligence of uninsured motorists.
What Does Uninsured Motorist Coverage Cover?
Typically, when the other party is at-fault in an auto accident, their Liability coverage would help pay for you and your passenger's medical bills and repairs to your car. But when they do not have any Auto Insurance, Uninsured Motorist Coverage steps in and spares you from paying those costs on your own. Don't forget that you may be responsible for your passengers on top of your expenses.
Uninsured Motorist Coverage is broken down into these three categories that may vary depending on where you live:
1. Uninsured Motorist Bodily Injury (UMBI)
UMBI pays for you and your passengers' medical bills when an uninsured motorist is at-fault during an accident. Additionally, it may reimburse you and your passengers for lost wages, pain and suffering, and funeral expenses up to your policy limits.
2. Underinsured Motorist Bodily Injury (UIMBI)
Let's say that the at-fault driver does have Auto Insurance. It's enough to cover your injuries but not enough to cover your passenger's injuries. UIMBI covers the difference between what is covered by the other driver's liability limits and the uninsured motorist liability limits listed on your policy.
Like Florida, some states allow you to increase your limits by "stacking" the coverage on the number of vehicles you own. For example, if your policy covers three cars with $25,000 in UMBI coverage, you could claim up to $75,000 to cover medical expenses. Georgia allows you to "add-on" your coverage to the at-fault driver's coverage to give you higher protection. In this case, if they have $25,000 in bodily injury liability and you have $25,000 in UMBI, you can add both policies together to give you $50,000 in available coverage.
3. Uninsured Motorist Property Damage (UMPD)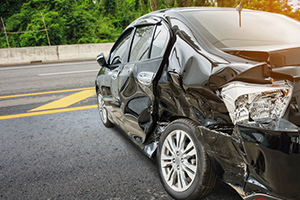 UMPD covers your vehicle's repair cost when you are in an accident with someone who does not have insurance. This coverage is not available for every state and may not be available if you already carry Collision coverage on your Auto Insurance policy. UMPD may be replaced by Collision Deductible Waiver (CDW) if you have collision coverage and will waive your deductible if an uninsured motorist is responsible for your loss. UMPD pays up to a specific limit for states that do offer it. Additionally, if you are involved in a hit-and-run accident, some states will only pay for damages if the hit-and-run driver is known.
It's pertinent that you read your policy and understand how your Uninsured Motorist Coverage works. Depending on the state you live in, it may be required to carry these coverages but optional to add it to others. In some states, like California, Uninsured and Underinsured Motorist Coverages are bundled together in which you pay a single premium for them. In other states, it's offered separately and so are the costs.
Why Do I Need Uninsured Motorist Coverage If It Isn't Required?
Ask yourself this question: If I get into a car accident, can I afford to pay to have my vehicle repaired as well as any medical or hospital bills incurred? Should you answer yes to that question, then you are part of the lucky few. On the other hand, many drivers find that they would struggle financially to cover such expenses. Having Uninsured Motorist Coverage helps protect you against that dreadful situation.
Here are a few reasons why you should add Uninsured Motorist Coverage to your Auto Insurance policy and protect yourself from a financial loss:
Risky Drivers and Low State's Minimum Liability Coverage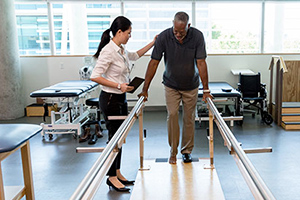 The Insurance Research Council concluded that more than 20% of its drivers have no insurance in five states. Additionally, many drivers still chose to purchase the bare minimum liability coverage required by their state. However, in today's world of expensive hospital bills and vehicle repairs, the minimum requirements are hardly sufficient. Think of how much an ambulance ride, physical therapy, or repairs for a new vehicle cost these days. Because of these astronomically high costs, Arizona recently increased their state minimum Liability Insurance requirements on July 1, 2020, to better protect its drivers.
Having Collision Coverage Won't Pay for Injuries
Collision coverage does not cover the cost of any bodily injuries sustained to you or your passengers. That means an uninsured driver injures you, you could be paying for those hospital bills out of your pocket.
Health Insurance Won't Pay for Pain and Suffering
For many of us, Health Insurance is available through our employers. But what happens if you lose your job? Or, what if you simply don't want to pay a high deductible or co-pay? Uninsured Motorist Coverage may help cover your medical bills without those extra out-of-pocket costs. Additionally, Health Insurance won't cover things such as pain and suffering or lost wages in the event of an auto accident.
Protect Yourself Against Uninsured Motorists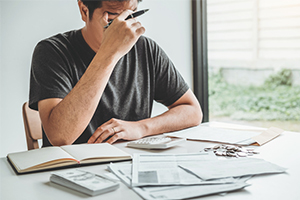 When it comes to purchasing Auto Insurance, there are so many different types of coverages that make up your policy. It can be confusing to understand, but luckily, we're here to help. Our Insurance Specialists can explain your state's requirements and help you choose coverage limits that are right for you. Speak with an AIS Insurance Specialist today at (855) 919-4247. We'll also provide you with a free quote so you can ensure you choose the right Car Insurance company, too.
---
The information in this article is obtained from various sources and offered for educational purposes only. It should not replace the advice of a qualified professional. The definitions, terms, and coverage in a given policy may be different than those suggested here. No warranty or appropriateness for a specific purpose is expressed or implied.