5
minute read
Life is truly a journey. As each year passes, most of us eagerly anticipate the next big milestone in our lives, like buying a new car, starting a family, or getting ready to retire. Some life events occur naturally, like turning the golden age of 65. No matter where you are in life, each new status change causes a ripple effect on your finances and your Auto Insurance policy. But don't worry. These life events do not necessarily raise your insurance premium and may actually make it drop. As you navigate through your journey, here are some important life events that may affect your Auto Insurance policy and premium and how to prepare.
1. Your First Car Insurance Policy
Are you a first-time driver getting insurance on your own? Or perhaps it's time to jump off your parent's Auto policy? Whatever the reason is, be prepared to pay more. Car Insurance companies typically view younger drivers as more of a risk due to less driving experience. Not to mention, deciding what type of liability limits and coverage you need as a first-time driver is another major factor in determining how expensive your premium will be.
2. C's Get Degrees But A's and B's Succeed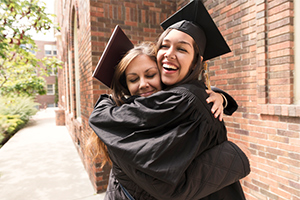 If you're in college long enough, you are bound to hear that infamous phrase. Although young drivers are more expensive to insure, it doesn't mean you're stuck paying a high premium. By maintaining a B+ average throughout college, most insurance companies provide a good student discount given that you are under the age of 25. And if you didn't get the best of grades but graduated with a degree, don't fret. Some insurance companies offer alumni or group discounts for qualifying graduates in the science, engineering, math, or technology sector.
3. Happy 25th Birthday
You made it to your first quarter-century mark! You are now able to rent a car without being charged a "young renter fee." As for Auto Insurance, many drivers think their premium automatically goes down at 25, but that's not always the case. Generally, with a good driving record, your rates only begin to lower with more driving experience. Upon your next renewal, you may see a slight decrease in your insurance premium but don't expect a significant drop.
4. Buying a New Car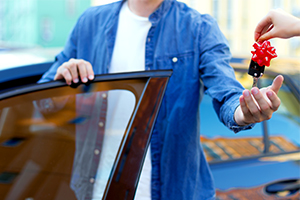 Having your own set of wheels is a huge privilege and an important milestone to commemorate your independence. Before heading over to the car dealership or purchasing your car online, you have an important choice to make: Should you lease or buy a car? Understanding what insurance coverage is required in either situation may help you figure out which option aligns best with your finances. For example, suppose your vehicle is a lease. In that case, your lender may require you to have higher liability limits and physical damage coverage and may automatically include Gap Insurance in your lease payments.
5. You Got Promoted
Consider upping some of your coverages like bodily injury and property damage with a little extra cash in your pocket. Now that you are older and focusing on saving for larger life events, it's a good idea to be protected in the event of an accident. Your Auto Insurance policy is designed to cover medical bills as well as legal fees if the other party decides to sue you. So, putting a little extra money towards your policy today may pay off down the road.
6. Buying a Home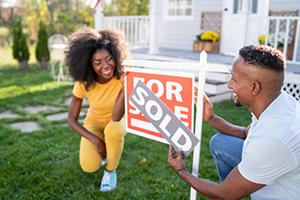 Where you decide to settle down, plays a huge role in how much you pay for Car Insurance. Your state and zip code tell insurance companies several factors about your neighborhood, including the number of claims submitted, weather, crime rate, road conditions, and population density. When you purchase your first home, bundle your policies together under the same provider for a multi-policy discount. Additionally, moving to a new area and changes to your commute may affect your Auto Insurance rates too.
7. Changing States
Did you know that each state has a different minimum liability requirement that drivers must carry? Not to mention, if you relocate to a no-fault state, Personal Injury Protection (PIP) is required as part of the state's minimum insurance requirement. Check with your current insurance company to see if they are able to accommodate coverage in your new state. Luckily, AIS is licensed in all 50 states, so if your insurer does not write in your new state, we'll find you another insurer who can!
8. Tying The Knot
Marriage often results in lower rates for both parties, especially if they each have a clean driving record. Many insurance companies offer marriage discounts and multi-vehicle discounts for bundling multiple cars under the same policy. Before combining policies, it might be a good idea to get a free online quote and shop around for the best insurance rate.
9. Getting Divorced or Becoming Widowed
Unfortunately, this can reverse the discounts you were eligible for when you were married. Once you and your spouse divide up the cars and part ways, it's best to get a separate policy. If sharing custody of teen drivers, check with your insurer to find out whether you both need to list your teen on your policy and what other discounts could be provided to you.
10. Having Children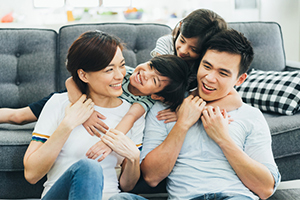 Generally, having children is not enough to affect your Auto Insurance policy. However, children may compel you to make other changes that reduce your rates, such as purchasing a safer vehicle. Trading in your sports car for a mini-van shows insurance companies a more responsible behavior for safer driving. Perhaps you are now a stay-at-home mom or dad and no longer commute every day.
11. Adding Your Teenage Driver
Alternatively, when children grow up to become teenage drivers, they turn into a major insurance expense. Why are premiums for young drivers so expensive? Statistically speaking, young drivers aged 16-25 cause more accidents due to numerous factors such as inexperience, failing to wear seatbelts, speeding and distracted driving like texting or talking on the phone. Remember to keep your kid's grades up too. Most companies offer a good student discount to offset the high premium increase.
12. At Last, Retirement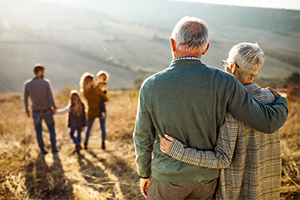 This is a great and final milestone to achieve, and if you could achieve it sooner, the better! Retirement in and of itself doesn't affect insurance, but it does affect your driving habits. You might travel more or stay close to home. You might even decide that you no longer need a car. When planning for your retirement, consider how much coverage is required to protect your assets like your home, vehicles, savings, and investments.
Get Protected For All Your Life Events
Regardless of what kind of change may be occurring in your life, it's always a good idea to do some comparison shopping on your Auto Insurance to secure the best rates. Keep your insurance in mind and plan accordingly as these milestones occur so you can be protected every moment. Talk to an Insurance Specialist today by calling (855) 919-4247 to get a free quote. Life changes and so should your Auto Insurance policy to keep up with your needs.
---
The information in this article is obtained from various sources and offered for educational purposes only. Furthermore, it should not replace the advice of a qualified professional. The definitions, terms, and coverage in a given policy may be different than those suggested here. No warranty or appropriateness for a specific purpose is expressed or implied.