4
minute read
Admittedly, the world of insurance is not all that glamourous. But it is an essential part of financial planning that protects you and your assets against the unexpected. This year marks a unique time in the insurance industry. We continuously hear about insurance rates going up due to an industry-wide price increase, but for once, insurance rates are decreasing for the first time in a decade. Discover how you can take advantage of low rates now and how AIS can help you save on your insurance.
Auto Insurance Rates Are Decreasing for the First Time in a Decade
For the first time since 2011, auto insurance rates across the United States have decreased by 1.7%, according to ValuePenguin. The states that saw the largest year-over-year decrease in rates with over 4% were Arkansas, Ohio, and Michigan. While New York, Indiana, and three other states saw their auto rates increase on an average of 1.1%.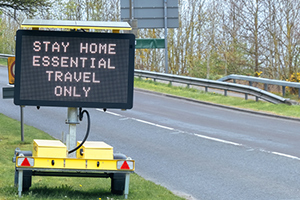 But why are we noticing a decrease in auto insurance rate this year? It is primarily due to how COVID-19 has changed traffic and an unprecedentedly low level of claims submitted last year. With less traffic and distracted drivers on the road, many insurance companies are offering lower rates this year instead of refunding partial premiums back to policyholders when the pandemic started. Keep in mind rates are regulated by your state, which gives the final approval for any adjusted rate change.
The same report noted that once workplaces and gathering spots begin to open, it is forecast that insurance rates may rebound and rise again in 2022. That is why now is the perfect opportunity to take advantage and lock in new and lower rates. At AIS, we'll help you compare multiple insurance quotes from our range of reputable partners at once. It's easy to stick with the same insurance company you've been with for years, but without shopping your rates, at least once a year may cost you hundreds of dollars. After all, knowing you have the best price possible may ease the pain of paying for insurance, especially if you are trying to save during a pandemic.
5 Ways to Save Money on Your Insurance
Think of AIS as your insurance industry insider. We know the ins and outs of what affects your auto rates. So, we'll share our advice on how to get the lowest car insurance quote.
1. Improve Your Credit Score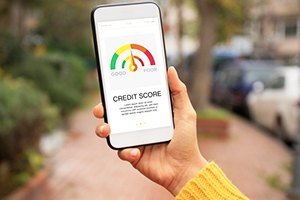 California, Hawaii, and Massachusetts do not take credit scores into account when determining your insurance premium. For the rest of the states, drivers with a negative credit score pay more than those with good credit. Each time your credit score improves a tier, get a new quote to see if you qualify for a lower rate.
2. Pay in Full
Most insurance companies offer a paid-in-full discount on your policy if the entire payment is received upfront. On the other hand, paying your insurance monthly may cost you additional installment or service fees, increasing your overall costs. If you can afford to pay in full, pay your bill with a credit card that offers points or cashback for additional savings.
3. Stay Covered
Try not to lose coverage, even for a day. Insurance companies want to see that you are responsible for maintaining coverage. Some insurers may even provide a continuous insurance discount if you have no gap in coverage. Don't wait until your policy is canceled to seek a better rate. Shop around while you are still current and take advantage of the lower rates your track record can get you.
4. Bundle Your Policies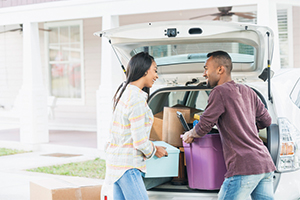 Combining your homeowners and auto insurance policies is one of the best discounts available. It makes it easier for you to check your policies under one insurer and make your payments. Additionally, ask if there are any discounts you may qualify for to ensure you are getting the best rate available.
5. Consider Increasing Your Deductible
Your deductible is the amount of money you are responsible for before your insurance company pays the rest of the claim. If you can afford to stash away that amount as part of your emergency fund, then raising your deductible can save you money. Avoid the mistake of increasing your deductible to save only a few dollars a month. Sometimes the savings does not benefit you in the long run.
Earn Money with Our Referral Program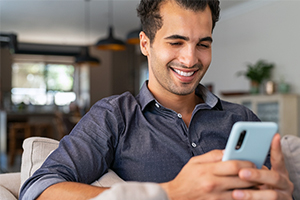 Did you recently save money by switching to AIS? If so, spread the word and we'll reward you with a little extra cash in your pocket. By referring your friends and family members to AIS, not only can we help them save money on insurance, but for each quote they receive, we'll send you a $25 gift card of your choice. The best part of it? There is no obligation to purchase anything. All it takes is a free quote for your family and friends to share the joy of saving. Plus, the more friends you refer, the more money you'll earn! It's super easy. Here's how to get started.
Start Saving and Earning with AIS Today
Purchasing insurance is a daunting and unfamiliar process. We're here to let you know it's okay to feel a little overwhelmed. For over 50 years, our customers have been trusting our insurance specialists to find them affordable and quality coverage nationwide. Speak with our Insurance Specialists today at (855) 919-4247 to get a free quote. You can also start earning your referral reward by sending our information to your family and friends to get a free quote!
---
The information in this article is obtained from various sources and offered for educational purposes only. Furthermore, it should not replace the advice of a qualified professional. The definitions, terms, and coverage in a given policy may be different than those suggested here. No warranty or appropriateness for a specific purpose is expressed or implied.