4
minute read
Your home may be the biggest purchase of your life. It just makes sense to have the proper protection in place. When accidents or disasters strike, you want to make sure it's repaired quickly and correctly. Regardless of what nature throws your way, understanding your homeowner's policy may help safeguard your finances. We'll give you tips on how to file a claim, when, and what information the insurance company might need. Read on to learn how to be ready before a disaster occurs.
What Does A Standard Homeowners Insurance Policy Cover?
A typical homeowners insurance policy provides financial protection against certain natural disasters, theft, and injuries for which you are liable. Not all policies are alike and it's important to remember that coverage limits, deductibles, and exclusions apply. For example, a standard home policy does not cover damage caused by floods, earthquakes, or neglected maintenance. But it does provide coverage if your home is damaged or destroyed by fire, smoke, hurricane, hail, snow, lightning, wind, and other disasters highlighted in your policy. Many homeowners do not realize they need a separate policy for flood and earthquake coverage until it is too late.
Pay attention to these three essential types of protection on your homeowner's policy:
1. Dwelling / Structural Coverage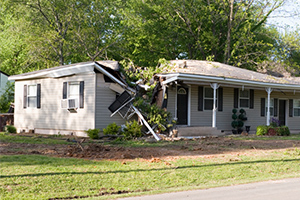 Dwelling coverage is usually your highest and most important coverage. It covers the costs to repair or rebuild anything involving your home's physical structure, such as the roof, flooring, doors, kitchen cabinets, lighting fixtures, and much more. Most standard home policies may also cover detached structures other than your home. This includes a separate garage, tool shed, gazebos, or pool house.
2. Personal Property Coverage
Imagine flipping your home upside down. Anything that falls out of place and is not physically attached to your house is considered your personal effects. Personal property coverage covers these items if they are stolen, destroyed in a fire, or other covered disasters. High-value items such as jewelry, art, guns, coin collection, decorative or antique furniture are usually limited to a dollar amount. To insure these items to their full value, it's wise to purchase a special personal property endorsement or floater.
3. Additional Living Expense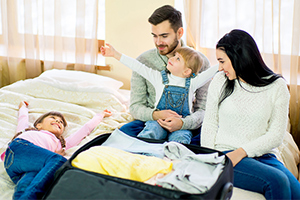 Also known as loss-of-use coverage, additional living expense coverage pays for the costs you may incur if your home is damaged in a covered loss. Additional living expense includes temporary housing like hotel bills and food costs. This coverage is only applicable in situations where an accident or natural disaster occurred. It does not apply when your home is inhabitable due to non-emergency renovations.
Disaster Recovery Checklist
Although nothing can truly prepare you for the unexpected, understanding what to do before, during, and after a natural disaster may put you in a better position to begin rebuilding your home. Be proactive and alleviate some of the future stress by reviewing and start preparations with this checklist.
Preparations Before a Disaster Strikes
Discuss and plan what to do during an evacuation.
Make sure you have the right insurance coverage.
Build an emergency preparedness kit.
Set aside enough money to cover your deductible.
Gather and secure important financial, medical, and legal documents in a safe place.
Photograph and conduct an inventory of your property and belongings every year.
Staying Safe During a Natural Disaster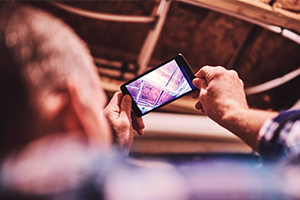 Stay in a safe area or shelter during a disaster.
Grab your emergency kit and critical documents in the event you need to evacuate.
Listen for important updates and instructions from local authorities.
Shut off all utilities if needed.
If possible, photograph your damaged property.
How Do I File a Claim After A Disaster?
Assess your home and document all damaged property or lost items by taking photos.
Read your insurance policy and get familiar with certain provisions, for example, coverage limits, deductible amount, exclusions, and reimbursement terms.
Notify your insurance company a loss occurred and complete a claim form.
Minimize further damage by only making temporary repairs necessary to protect your home from additional destruction like covering broken windows and holes.
Save all receipts for any temporary repairs or living expenses.
Keep detailed notes whenever you talk with your insurance company.
Prepare for the insurance adjuster and assess the damage together during the inspection.
Provide all documentation and receipts to the insurance company for review.
Review and evaluate your level of coverage and ensure you are adequately covered.
Obtain adjuster estimates and choose a repair company to start rebuilding.
Assistance From FEMA During a Natural Disaster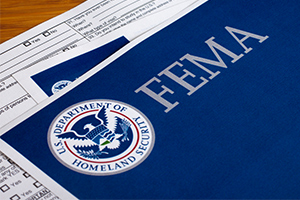 The Federal Emergency Management Agency (FEMA) is a federal agency responsible for preparing, protecting, and responding to natural disasters' impacts. In the event of a declared emergency, federal funds provide relief to help with temporary housing, funeral costs, medical expenses, emergency repairs, and more. If you have insurance for your home and are applying for disaster assistance, you must also first file a claim with your insurance company. By law, eligible applicants cannot receive disaster relief and insurance assistance for the same damage. For more information and to apply online, visit FEMA here. Many people think FEMA is a substitute for homeowners' insurance, only to discover it is not after a disaster has occurred.
An Insurance Insight to Texas's Severe Winter Storm
The devasting winter storm, officially named Winter Storm Uri, brought heavy snow and single-digital temperatures to Texas. In some parts of the Lone Star State, wind chills dropped below negative 15 degrees, colder than temperatures in parts of Alaska. The frigid cold caused widespread power outages, water disruption, and burst pipes, affecting millions of Texas residents across the state.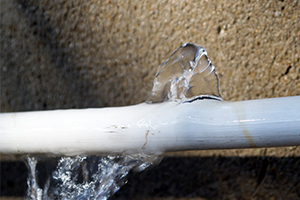 If you are a homeowner, you might be wondering if your policy covers water damages from broken pipes. The honest answer is, it depends on your policy. Water damage may be covered if it was accidental, sudden, and an unexpected occurrence. The cost of repair, cleaning, or replacement of flooring, drywall, and furniture is typically covered along with it. However, damages to the pipes that develop due to a slow leak or deteriorating pipe are generally not covered as it is considered normal wear and tear. Only your insurance carrier can determine if your specific circumstances are covered.
Is Your Homeowners Policy Up To Date?
It's always a good idea to conduct an annual review of all your insurance policies to ensure you have the proper amount of protection. Before a disaster occurs, speak with one of our Insurance Specialists today at (855) 919-4247. We'll help you understand and determine the right amount of coverage for you and your family.
---
The information in this article is obtained from various sources and offered for educational purposes only. Furthermore, it should not replace the advice of a qualified professional. The definitions, terms, and coverage in a given policy may be different than those suggested here. No warranty or appropriateness for a specific purpose is expressed or implied.