2
minute read
An Independent contractor needs insurance. The type of insurance required will depend on the kind of services offered, but most often, you'll need General Liability or Professional Liability (also known as Errors and Omissions Insurance). Here's a general outline of types of independent contractors and the Business Insurance they would need: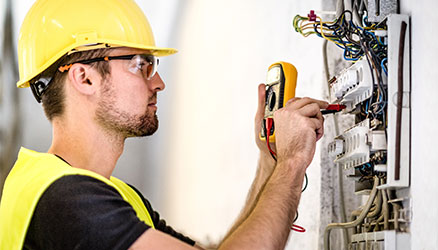 General Liability
carpenters
electricians
landscapers
painters
plumbers
etc.
Professional Liability
business consultants
designers
event planners
marketers
personal trainers
etc.
What Does General Liability for Independent Contractors Cover?
General Liability Insurance is usually considered standard coverage for many businesses. The purpose of this type of policy is to protect independent contractors from financial loss in case a covered claim is brought against you. These claims can be of property damage, bodily injury, and legal fees related to such claims.
Property Damage: This coverage may protect your business if there is damage to the property of others.
Bodily Injury: If you are found to be legally liable for an injury, this may cover the claim and related medical expenses up to the policy limits.
Additional Coverage: General Liability Insurance may cover lawsuits (inside and outside defense), contract liability, and more.
What Does Professional Liability for Independent Contractors Cover?
A professional Liability policy protects independent contractors from financial loss if they are found to be liable for a covered claim. These tend to be claims where one of their actions or recommendations is defective or a mistake that affects the contractor's client. For this reason, Professional Liability Insurance is also known as Errors and Omissions Insurance. If you're performing some sort of consulting, or have a home-based business, for example, this coverage is recommended for you.
Important Things to Note
The price of a General Liability or Professional Liability policy is determined by several factors unique to the insured. For example, type of work, risk factors, claim history, amount of coverage desired, and others.
As an independent contractor, you likely won't qualify for Workers Comp. You would have to be designated as an employee and not an independent contractor.
There are other coverages that some independent contractors can benefit from. Some of them are Cyber Liability Insurance, Business Auto Insurance, Contractors Bond, and Commercial Umbrella Insurance.
You should shop and purchase your General or Professional Liability policies from Business Insurance experts. For example, AIS Insurance can offer policies you can easily buy online or fully customize with a licensed specialist over the phone.
---
This content is offered for educational purposes only and does not represent contractual agreements. The definitions, terms, and coverage in a given policy may be different from those suggested here and such policy will be governed by the language contained therein. No warranty or appropriateness for a specific purpose is expressed or implied.