4
minute read
It's summertime which means road trips and vacations are in full swing! However, if your travel plans involve renting a car, you might be in for an unpleasant surprise. This year's travel looks a lot different, and it's not because of the pandemic. There's a rental car shortage – and the sudden surge in post-vaccination travel is creating a rental car crisis. But don't worry, we thought of some creative out-of-the-box ways to save you money and how to navigate what the industry is calling "Carmageddon" or "Carpocalypse." Let's find you a ride.
What's Happening With Car Rentals?
When the pandemic started, rental car bookings and travel dropped, leaving companies scrambling to find ways to stay afloat. Big airlines and large hotel chains got sweet bailouts during the pandemic while rental car companies received nothing. With nobody traveling, many big-named rental companies sold off large parts of their fleets. According to an investment bank, over 700,000 cars were sold to offset business expenses. Now an influx of travelers are looking to book rentals this summer, and car companies simply don't have the inventory to serve them.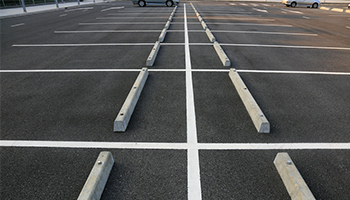 Since Spring, car rental companies have been trying to regrow their fleet. But their attempt to purchase vehicles in bulk have been hindered by the global computer chip shortage. These computer chips power everything from Bluetooth connectivity to the engine themselves. As a result of this, automakers such as Ford, GM, Mazda, Nissan, and Volkswagen cut back on their production, forcing rental companies to look towards purchasing individual used vehicles through car auctions.
How Much Does a Rental Car Cost Now?
It's a classic supply and demand case. During the pandemic, travel was cheap when no one was traveling. Now that travel is rebounding across the country, travelers are eager to rent cars after spending more than a year at home. Those who are lucky enough to book a rental find themselves paying an exorbitant amount. Even with a reservation, customers are facing long lines on top of waiting for their booked vehicle to return to the lot by the previous party. In some cities, renting a car may cost a traveler more than $300 a day.
Clever Ways To Book a Rental Car For Cheap
Despite the car shortage, there are still plenty of ways to find a rental car this summer for a great deal. But the best thing you can do to ensure you have a set of wheels to get around is to compare rates and book as early as possible. As soon as you know you'll need a car, book it now to lock in your ride. Here are some creative ways and tips on how to snag a rental car without overpaying.
1. Consider Savvy Rental Sites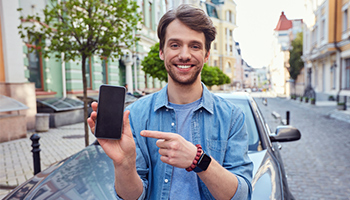 It's not the traditional route of booking a vehicle from a fleet of owned cars from large companies like Enterprise, Avis, and Hertz. But car-sharing apps are nothing new with big players like Turo, Get Around, and Hopper. These companies are the Airbnb of car rentals, where you can rent local vehicles directly from the owners. Most of these vehicles require the renter to meet at the owner's residence or a designated pick-up location to get the keys. It's a viable and alternative option that may be cheaper than traditional car rental agencies.
2. Try Costco Travel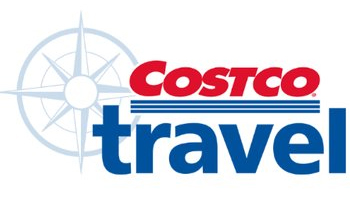 Have a Costco membership? Check rates on Costco Travel, which often offers cheap rental car rates. Costco will search multiple rental services like Enterprise, Avis, and Hertz to find you the lowest rate. It's a great deal, especially if you plan on adding a second driver, as Costco doesn't charge additional fees. The best part? They offer free cancellation. That means you can book a vehicle today and if the price drops tomorrow, cancel and rebook the cheaper rate.
3. Keep An Eye On Off-Airport Rental Locations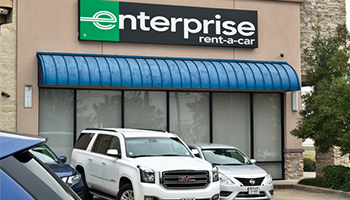 You'll find the highest rental rates at airports, usually due to expensive airport fees and taxes. We know it's the easiest option when you have just landed, but it may be worth it to check off-airport locations for better pricing or availability. A short Uber, Lyft, or public transit ride to a rental agency with less demand may save you a few bucks.
4. Look at Home Improvement Stores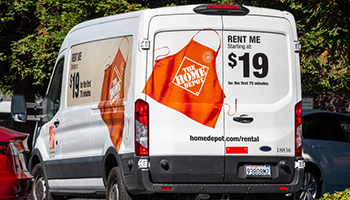 We're going to get creative here for the next three options, so bear with us. Many home improvements stores like Lowes and Home Depot offer truck rentals starting at $19 for the first 75 minutes. Depending on the location, these hardware stores may offer daily truck rentals at $89 a day. These rental trucks are intended for users to hull heavy equipment and supplies, so rates are not inflated like car rental agencies.
5. Check Car Dealerships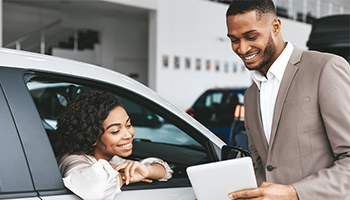 Although it is not widely known, many car dealerships rent out new vehicles with hopes that you'll come back to purchase them later. So, if you're looking to buy a new car, test drive it for a couple of days while on vacation, and when it's time to return it, sit down for a negotiation. It's a win-win situation! Here are the rental car pages for Toyota, Nissan, and Subaru dealerships.
6. Rent a Moving Truck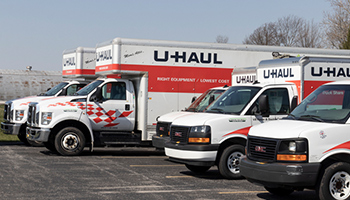 Yup, you read that right. Desperate times call for desperate measures, and if you must have a vehicle to get around, rent a moving truck from places like U-Haul and Budget. Of course, seating is limited for solo or couple travelers, but it is an alternative to paying excessive car rental prices. You may have better luck renting an RV for a great American road trip instead and save the Disneyland trip for another year.
Does My Car Insurance Cover Rental Cars?
Before renting a car, it's always best to check the details of your insurance policy by contacting your carrier to see what type of coverage transfers over to the rental car. Speak with one of our licensed Insurance Specialists today at (855) 919-4247 and we'll go over your coverages and suggest the best option for you.
---
The information in this article is obtained from various sources and offered for educational purposes only. Furthermore, it should not replace the advice of a qualified professional. The definitions, terms, and coverage in a given policy may be different than those suggested here. No warranty or appropriateness for a specific purpose is expressed or implied.