2
minute read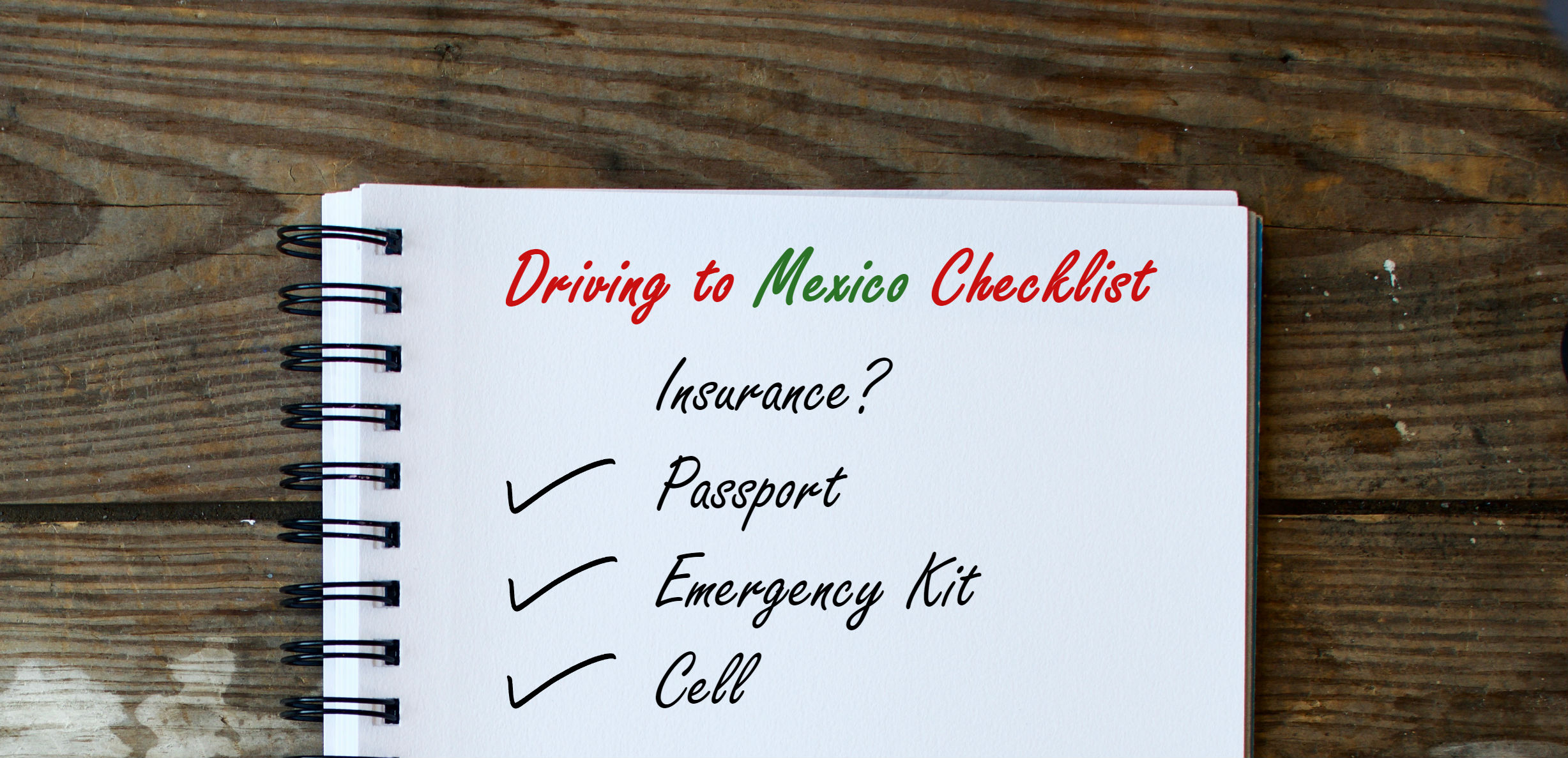 If you're planning to drive to Mexico from California, Arizona, Texas, New Mexico— or anywhere in the country for that matter – it's important that you're prepared. Before we get to the checklist, remember that while the first things that come to mind are important (such as itineraries, maps, identification, etc.), one of the most important things for your drive into Mexico is forgotten— auto coverage.
Most locals are very familiar with just how to cross the border safely and efficiently. However, many tourists and those who've been one this side of the border for some time often get hung up the day of their travel; purchasing Mexican auto insurance and vehicle permits before they can legally cross.
Here's an informative checklist with some important things to consider in order to get the most out of your trip to Mexico.
Travel Checklist
Mexican Vehicle Insurance  – Because the Mexican government does not recognize U.S. vehicle insurance, motorists traveling into Mexico must purchase Mexican auto insurance. Just like in the U.S., you can purchase a comprehensive policy or one that carries the minimum liability. Policies can be short-term or long-term, depending on the length of your trip.
Mexico Vehicle Permit – If you plan to drive onto the Mexican mainland, you will need a Mexico vehicle permit. You do not need a permit if you only plan to travel within Baja and Free Trade Zone. (View Free Trade Zone Map)

Passport – As of January 2007, you need a passport to get back into the United States from Mexico, Canada, and the Caribbean. A valid driver's license will not be enough, so have your passport ready. If you do not have a passport, you can inquire for one at your local US Post Office.

Proof of Ownership – If you are planning on towing a Motorcycle or ATV behind your vehicle, you must be able to show ownership of that vehicle before bringing it into Mexico. Make sure you bring state registration info or other ownership documents with you.

Prepaid Phone or SIM Card – It's a good idea to keep a cell phone on you for emergencies. Because international calling fees can be high, it's often a better idea to buy a prepaid phone or SIM card for your trip.

Roadside Emergency Kit – It's a good idea to have an emergency kit with you wherever you go, but especially when you're driving through desert area or unfamiliar roads. Your kit should include your cell phone charger, water, blankets, non-perishable food, jumper cables, first-aid kit, and a flashlight.

Taco Stop – You know you can't leave Mexico without making a stop for some authentic tacos. Enjoy!
When planning your next trip to Mexico, visit our AIS page for Mexico Auto Insurance.
---
*This content is offered for educational purposes only and does not represent contractual agreements. The definitions, terms, and coverages in a given policy may be different than those suggested here and such policy will be governed by the language contained therein. No warranty or appropriateness for a specific purpose is expressed or implied.
The above information is derived from sources we believe to be accurate and reliable. It may, however, be incomplete depending on your home state. Therefore, it's important that you're informed and prepared.