2
minute read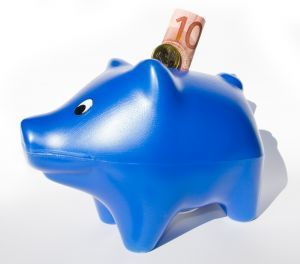 AIS offers a variety of services to meet your insurance needs at competitive prices.  You can find information about all of AIS services and products online quickly and easily.
5 Surprising Services You Can Buy from AIS
1. Mexico Auto Insurance
Will you be visiting Mexico soon? Many tourists forget that when you cross the border, you're likely leaving your auto insurance behind. Few policies cover cars, RVs, and other vehicles outside the United States, nor does the Mexican government accept US insurance in the event of an accident. So if you're thinking about visiting some of Mexico's many unique vacation spots or natural wonders, AIS makes it easy to ensure your car is covered. We offer both daily policies for short trips, and six- and twelve-month policies. Just get a quote from us to get started.
2. Wedding Insurance
If you get married in California, it's likely that the venue you choose will require you, contractually, to get wedding insurance. And it's not just to protect them, but also you, the happy couple. Wedding insurance comes in two coverage types: liability, which protects the bride and groom against liability for personal injuries, property damage, and alcohol-related problems at their special event; and cancellation insurance, which ensures that if a vendor doesn't show up, nasty weather stops the ceremony or keeps most guests from attending, or other common wedding disasters occur, you won't be out the money you've spent.
3. Health Insurance
Medical debt is one of the most common financial problems for American families. Far too many of us are perched right on the edge of being wiped out financially by a medical emergency. But it's a risk you can avoid with AIS. We offer custom plans that allow you to pick and choose what you want, so you can customize a plan to fit both your needs and your budget.
4. Life Insurance
Nobody likes to think about dying. But the reality is pretty simple: it makes sense to find an inexpensive way to provide death benefits for your family in the event you pass. So, take a few moments, come to our website, and get a quote for term life insurance. It will only cost a little time to get a quote, and it will also give you the peace of mind that comes with knowing that if the worst happens to you, your family will be taken care of.
5. Business Insurance
If you've got a business, you've got something of value, and it needs to be protected. AIS offers an entire suite of commercial insurance — ranging from general liability to worker's compensation to commercial umbrella insurance, protecting your businesses from unexpected legal costs in this lawsuit-happy world we live in. You put a lot of time and a lot of effort into your business, so why not invest in protecting it?
These Five Insurance Services are Just a Sample of the Great Coverage We Offer – AIS Offers Much More
This is just a small sample of the enormous range of insurance options AIS offers its customers. Whether you're looking for reliable California auto insurance, homeowner's insurance, or something else entirely, get in touch and we'll get you covered.
This content is offered for educational purposes only and does not represent contractual agreements. The definitions, terms and coverage's in a given policy may be different than those suggested here and such policy will be governed by the language contained therein. No warranty or appropriateness for a specific purpose is expressed or implied.