3
minute read
It"s Your Baby, Be Sure Your Classic Car is Adequately Insured
Your classic collector's car is your baby. It's where all of your passion and creativity are channeled. It's a huge source of satisfaction and a key part of your identity. And you love it more than you do your wife or children (although you never admit this aloud, you know it in your heart to be true).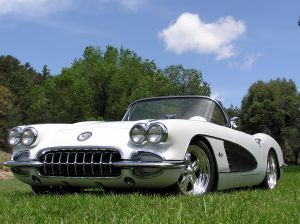 So you want to make sure that your most prized possession is protected against damage or theft. And guess what? Regular car insurance won't do the trick, since it won't account for your car's appreciating value. That means you must obtain classic collector's car insurance offered outside the traditional auto insurance marketplace.
Here are Five Suggestions on How to Make Sure That Your Pride and Joy is Properly Covered
1. Get it appraised. It is vital that you get your vehicle appraised by a professional who has expertise in determining the value of classic cars. Appraisers generally charge a fee for their services (around $200), but they can take into account the improvements, condition, and rarity of your vehicle — so you know how much insurance coverage to get.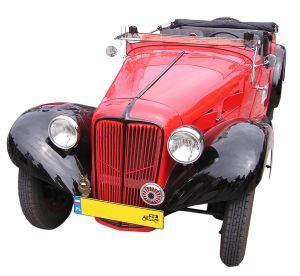 2. Know its category. Many insurance companies have different terms for vintage vehicles depending on their age and alterations. Cars which are less than 15 years old but are still gaining in value are known as exotics. Collectibles are between 15 and 19 years old, while classics fall between 20 and 24 years in age. Antiques are vehicles which have been around for a quarter century or more. In addition, custom vehicles are cosmetically or mechanically altered vehicles that were made after 1949, while their older counterparts are known as street rods. Finally, kit cars refer to vehicles that were constructed from packages purchased from the private sector and assembled by a dealer or manufacturer.
3. Learn what "value" means. With auto insurance for normal cars, the coverage is based on what is known as the "actual cash value." This is what the vehicle is worth when depreciation is taken into account (which is why most premiums decrease as the car gets older). But because classic cars are valuable because of their enhancements, auto insurance policies written for these vehicles are calculated on what's called an "agreed value," which is what both the owner and insurer think the car is worth. This is the monetary amount which the policyholder will receive in the case of theft, fire, or major damage.
4. Be aware of the restrictions. The rules which govern the use of classic cars are much different than those which pertain to traditional vehicles. Though they differ by insurer, they may restrict the number of miles the classic car can be driven in a year, the reasons for driving the car (like to and from car shows only, for instance), or the type of garage or storage facility where the car is housed. The policy might also require a car alarm system to be installed as well as a lengthy and clean driving record of its owner before coverage may be issued.
5. Don't assume you'll pay more. Even though you own a more valuable car, you may not necessarily pay more to insure it. Remember, traditional car insurance is based on the likelihood of filing a claim after an accident or theft report. But if you rarely (or never) drive your classic car and store it securely, you may be less of an insurance risk to companies than someone with a regular vehicle.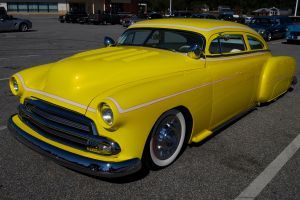 This content is offered for educational purposes only and does not represent contractual agreements. The definitions, terms and coverage's in a given policy may be different than those suggested here and such policy will be governed by the language contained therein. No warranty or appropriateness for a specific purpose is expressed or implied.