3
minute read
Things You Should Know About California Motorcycle Insurance
People who don't live in California might be surprised when they hear certain facts about the Golden State. For instance, both the highest (Mount Whitney) and the lowest (Death Valley) points in the U.S. are found in California. The largest county by area is also located here (San Bernadino County). And California raises more turkeys than any other state in the union.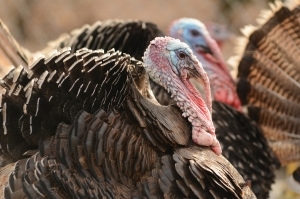 California is full of surprises — and that sentiment extends to the motorcycle insurance provided in this state as well. Here are five facts about California motorcycle insurance that you may not be aware of.
1. You do need to keep proof of insurance when riding your motorcycle. As with drivers of passenger vehicles, state law requires motorcyclists to have proof of insurance when riding their bikes on California roadways. Therefore, you must either always carry your wallet with your insurance card when you ride your motorcycle, or you have to keep your card in a compartment on your bike. If you get pulled over without it, you could receive a citation from the police for not being able to show proof of insurance.
2. Motorcycle insurance does not cover customized bikes. If your motorcycle is "tricked out" with customized equipment or special parts, they will usually not be covered under a standard motorcycle insurance policy. This may also apply to any aftermarket parts you install. However, you can get coverage for customized motorcycles, much like you can with classic car insurance. Check with your insurance agent for more information about this special coverage.
3. You are not required by law to have insurance for a dirt bike. California statute says that "off-highway vehicles," such as dirt bikes, do not need to be insured in accordance with state law. (Of course, that also means that you are lawfully prohibited from riding a dirt bike on standard roadways.) Even though not required by law, you should consider protecting yourself and your bike with insurance.
Even though not required by law, you should consider protecting yourself and your bike with insurance.
4. You can save money on your premiums by choosing a higher deductible. As with cars, you are required to maintain minimum insurance coverage amounts of $15,000 for single-person bodily injury, $30,000 for all bodily injuries in a single incident, and $5,000 for property damage, but there is no minimum or maximum deductible required under state law. So if you want to lower your insurance costs, you can select a higher deductible amount (like $500, $1,000, or more) and you will typically pay lower premiums.
5. There are ways you can get discounts on your motorcycle insurance. For instance, successfully completing a qualifying motorcycle safety course can earn you a discount of up to 5%. You may also see savings if you install an anti-theft device on your bike. Finally, you may qualify for other discounts if you are over 55 years of age or a full-time student with at least a B average. Ask your insurance agent for details.
Additional Information on California Motorcycle Insurance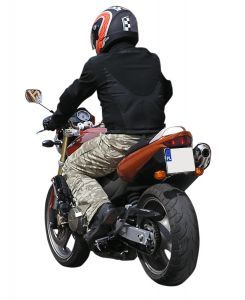 If you want more information on getting the motorcycle insurance that best suits your needs, contact AIS Insurance today. They will do all they can to keep the surprises out of obtaining coverage for your bike.
This content is offered for educational purposes only and does not represent contractual agreements. The definitions, terms and coverage's in a given policy may be different than those suggested here and such policy will be governed by the language contained therein. No warranty or appropriateness for a specific purpose is expressed or implied.