3
minute read
America is a place where people are encouraged to take chances. Maybe you're one of these intrepid individuals who starts their own business, tries an exotic food, or faces their fear by doing something daring.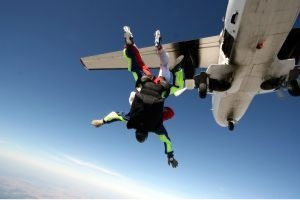 Taking risks is part of what being an American is all about. But being a high-risk driver isn't. Not only does it put your safety and that of others in jeopardy, but it also makes getting auto insurance pretty expensive — or even nearly impossible.
Defining a High-Risk Driver in California
What exactly is a high-risk driver? In California, this term tends to describe people who have several of the following factors:
been convicted of driving under the influence of alcohol or drugs
just started driving (like teenagers)
modified their vehicles for improved performance
purchased a rare or very fast vehicle
received multiple moving violations
been involved in multiple collisions
filed multiple insurance claims
When auto insurance companies see these red flags pop up, what typically follows in a higher auto insurance premium, sometimes by a factor of two or three. And on occasion, your insurance company might even cancel your coverage altogether.
High-Risk Auto Insurance Is Within Your Reach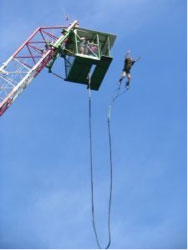 So what should you do if you fall under the category of "high-risk driver?" First, don't let the label get to you, because you still may be able to reduce your auto insurance rates. Here are eight suggestions:
1. Scour the marketplace. Don't assume that your current insurer will give you the best rate. Shop around and ask different insurers for coverage quotes. Many auto insurance companies specialize in covering high-risk drivers, so they might be able to give you a reasonable premium.
2. Check your driving record. Make sure that there's nothing on there that is hurting you because it isn't resolved. This means paying outstanding tickets and confirming that everything is accurate and up to date.
3. Review your coverage. One way to trim costs is to review your insurance coverages with your agent.  Just be sure you fully understand the coverage.
4. Raise your deductible. If you're willing to pay more each time you file a claim, your insurance company will respond by lowering your premiums. So consider a deductible of $500 or $1,000 instead of $250 or $100.
5. Add a driver to your policy. Partner up with relatives in your household with good driving records by adding them and their vehicles. You'll benefit by paying a lower rate on a combined policy.
6. Change your vehicle. If possible, choose a different (and safer) vehicle to drive. Or you can remove or reverse any vehicle modifications you made that are designed to make your car faster or more "tricked out."
7. Search for other discounts. Insurers offer discounts for everything from belonging to a trade group to being in school to banking at a certain institution. So ask us to see if you qualify for any of these price breaks.
Ready to start comparing auto insurance rates? The best place to start is with Auto Insurance Specialists. We partner with dozens of carriers in California and can quickly provide you with multiple quotes for auto coverage — even high-risk auto insurance. Contact AIS today. It's the least risky way to shop for auto insurance.
The information in this article was obtained from various sources. This content is offered for educational purposes only and does not represent contractual agreements, nor is it intended to replace manuals or instructions provided by the manufacturer or the advice of a qualified professional. The definitions, terms and coverage in a given policy may be different than those suggested here and such policy will be governed by the language contained therein. No warranty or appropriateness for a specific purpose is expressed or implied.