3
minute read
As the years progress, it seems like everything always gets more expensive. It's certainly the case when you compare today's prices against those in decades past. But the truth is, Americans have a lot more buying power than they used to. Plus, many things like gasoline, houses, and even commodities tend to vary a lot from month to month and year to year.
Is that the case with homeowners insurance as well? The answer depends on which state you call home.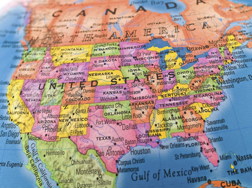 Perr&Knight
Let's look at a couple of different studies. One was conducted by Perr&Knight and measured the change in insurance premiums for homeowners, renters, and condominium coverage between 2012 and 2013. The Perr&Knight research indicates that on a national basis, homeowners insurance rose by 5.1%. Renters and condo insurance also rose year-over-year, but at a much smaller rate – 2.6% and 2.9%, respectively. All three measures fell near the low end of the average annual rate hikes in their respective categories.
While domicile insurance appears to be rising across the country, the view changes when you look at a state-by-state basis. For instance, North Carolina's insurance rates jumped drastically from 2012 to 2013, with homeowners insurance rising by 10.1% and both condo and renters insurance surging by a whopping 18.7%. In addition, four other states saw double-digit percentage increases in homeowners premiums: Oklahoma (12.1%), Florida (11%), Kentucky (10.9%), and Kansas (10.3%).
In contrast, two states saw their residential insurance rates go down over that period, with Hawaii's average homeowners insurance premiums slipped .7%. But another state saw rates drop across the board: California. The Golden State's homeowners policy rates plunged 3.4%, renters rates fell 1.8%, and condominium rates slid 1.4% last year.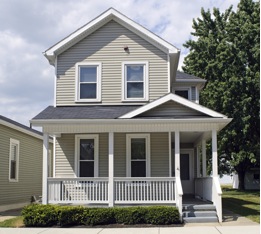 HomeInsurance.com
Another study was conducted by HomeInsurance.com, and although its data is more recent, it only chronicles a month-over-month change and does not measure renters or condo insurance. Between January and February of 2014, overall annual homeowners coverage rates slipped just .2%.
But again, the picture is different when you look at particular states. For instance, the five states which revealed the steepest price drops in homeowners insurance were Montana (4.6%), Louisiana (4.4%), New York (4.3%), New Hampshire (3.8%), and New Mexico (2.7%). On the other side of the spectrum, Wisconsin's homeowners premiums jumped by 4.4% between January and February, which was significantly more than the second-highest rise of 3.4% by Oklahoma. Rounding out the top five in this category were Illinois (2.1%), Alabama (1.7%), and Missouri (1.4%).
It's Possible To Decrease Your Homeowners Insurance Premium
No matter what state you live in, there are a few ways to reduce how much you pay for homeowners insurance. You can bundle your policy with your auto or life insurance, or you can raise your deductible. Depending on your insurer, you might qualify for discounts if your home has deadbolt locks, smoke detectors, an alarm, or remote monitoring systems.
Another way to minimize your homeowners premium is to contact Auto Insurance Specialists. Not only does AIS help drivers with their car insurance, but they also assist homeowners by finding suitable, affordable policies to help them stay protected against unforeseen calamities. AIS also offers renters and condominium insurance as well. So if you want to lower your homeowners premium without moving to another state, call AIS today at (877) 772-4247 or visit their website at www.AISInsurance.com.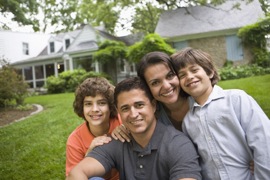 Written by Chris Martin
The information in this article was obtained from various sources. This content is offered for educational purposes only and does not represent contractual agreements, nor is it intended to replace manuals or instructions provided by the manufacturer or the advice of a qualified professional. The definitions, terms and coverage in a given policy may be different than those suggested here and such policy will be governed by the language contained therein. No warranty or appropriateness for a specific purpose is expressed or implied.