3
minute read
Ohio is a fantastic place to live for any number of reasons. Residents love everything from the charm of Ashtabula County's covered bridges, to the beauty of the Appalachian forests and Cuyahoga Valley National Park, to the vibrancy of the Cincinnati museums and Cleveland theatre scenes. It's possible to live either in the quiet countryside or inside a bustling, exciting city – without the high costs often found on the East Coast.
Living in and getting around the Buckeye State is also more cost-effective than many other places. That's because Ohio is one of the most affordable states in the nation when it comes to both homeowners insurance and auto insurance.
OII: Insurance Affordable in Ohio
This news comes from the Ohio Insurance Institute, a trade group for the state's insurance industry. Last month, the OII announced that Ohio premiums for both auto and homeowners coverage are low enough that they are affordable to a majority of people who live in the state.
The OII looked at data provided by the National Association of Insurance Companies for 2011 (the most complete year of data provided by the organization). According to the institute, Ohio is the tenth-most affordable state in which to purchase an auto insurance policy. The results are even better for homeowners coverage; according to the NAIC, Ohio ranks sixth on the list for least expensive homeowners insurance policies.
How Much Can Ohioans Save on Insurance?
The OII has also issued projections about this year's insurance premiums for Ohio residents. When it comes to auto insurance, the OII says that the average annual premium for Buckeye State drivers will be $671. That's about 27% less than the $846 national average as computed by the Insurance Information Institute (a nationwide trade group). Furthermore, the OII projects that homeowners in the state will pay an average of $750 per year for a policy. When compared to the III's national average of $1100, that represents a savings of almost 32%.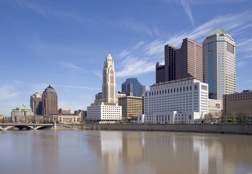 How to Get Discounts on Homeowners, Auto Insurance in Ohio
From a big-picture standpoint, the OII says that the coverage environment for both homeowners and auto insurance policies is quite competitive and affordable for most people who live and work in Ohio. Of course, it's always possible for owners of homes and vehicles to reduce their annual premiums even more by qualifying for discounts.
One common approach is to bundle both of these types of insurance together under one insurance carrier, which usually results in a discount on both types of coverages. Another way is to raise the deductible on either policy, or to pay a year's worth of premiums up front instead of month by month. Auto insurance discounts can be obtained by completing a driver's education course, maintaining a clean driving record, and reducing the number of miles driven per year. For homeowners discounts, many carriers will reduce premiums for installing items like smoke detectors, deadbolt locks, and home security systems.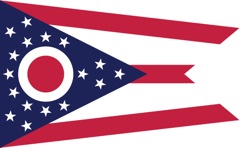 Auto Insurance Specialists also offers Ohio residents the opportunity to shop around for insurance policies that may be less expensive than the ones they currently have. AIS can provide multiple quotes on either auto or homeowners policies, making these insurers compete against each other for your business. So if you live in Ohio (or any other state, for that matter) and you want to see if there's a more affordable policy out there, feel free to call AIS toll-free at (888) 772-4247, or visit their website at AISInsurance.com to receive these quotes within minutes!
Written by Chris Martin
The information in this article was obtained from various sources. This content is offered for educational purposes only and does not represent contractual agreements, nor is it intended to replace manuals or instructions provided by the manufacturer or the advice of a qualified professional. The definitions, terms and coverage in a given policy may be different than those suggested here and such policy will be governed by the language contained therein. No warranty or appropriateness for a specific purpose is expressed or implied.