3
minute read
The state of New Jersey is a great place to live and work. But there are some things about the driving experience which may strike outsiders as a little weird. For one thing, you can't pump your own gas; you must let an attendant do it for you. State law requires you to honk your horn before passing, even though drivers rarely do so. And you aren't allowed to get a personalized license plate if you've had your driver's license suspended within the past two years.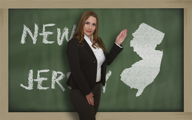 Another aspect that could be hard to understand is the driving point system that's in place in the Garden State. These points are administered independent of the fines that are issued for moving violations. But if you're going to be driving in New Jersey, you should be well-versed with how the point system functions.
What are Points in NJ?
Under New Jersey law, whenever a driver is convicted of a driving infraction, his or her driving record is also assigned a number of points by the state's Motor Vehicle Commission, which is New Jersey's version of the DMV. Points are not assessed for parking tickets or violations that don't involve actual driving (like having a broken taillight, for instance). Here are some of the more common infractions along with their assigned point values:
Infraction

Speeding (1-14 mph over the limit):
Speeding (15-29 mph over the limit):
Speeding (30+ mph over the limit):
Failing to observe traffic signals
Improper turn
Reckless driving
Leaving the scene of a non-injury accident
Leaving the scene of an injury accident
Penalties for Too Many Points
Of course, the MVC levies certain penalties whenever a driver amasses a certain number of points. Drivers in New Jersey who earn six points or more on their record within a three-year period are assessed a surcharge. This surcharge must be paid annually whenever one's record shows at least half a dozen points. The amount of the surcharge is $150 plus $25 for each additional point above six.
 
Furthermore, any driver receives twelve points within a three-year period will have his or her license suspended. This suspension comes in addition to all surcharges that may have accumulated. In order to have a driver's license restored, each driver must bay a restoration fee of $100.
How to Deduct Points from Your NJ Record
Thankfully, there are a few ways that drivers in New Jersey can have points deducted from their driving records. They are:
Activity

Remaining violation-free and/or suspension free for one year
Completion of a driver improvement program (once every two years)
Completion of a defensive driving program (once every five years)
Completion of a probationary driver program
Activity Points Deducted

3
3
2
3
NJ Points and Auto InsuranceIt's also likely that drivers who accrue points on their driving record may also see their auto insurance rates go up. Such an increase is not a statutory result in New Jersey, and the amount of the rate hike varies by insurer.
If you are a New Jersey driver and you are trying to minimize what you pay for auto insurance coverage, you should check out Auto Insurance Specialists. They can provide you with multiple quotes for policies so you can compare them side-by-side – even if you have some points on your driving record. For information, contact AIS today toll-free at 888-772-4247 or visit their website to check out quotes today!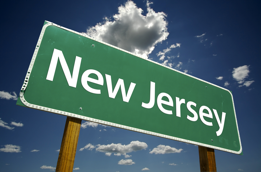 Written by Chris Martin
The information in this article was obtained from various sources. This content is offered for educational purposes only and does not represent contractual agreements, nor is it intended to replace manuals or instructions provided by the manufacturer or the advice of a qualified professional. The definitions, terms and coverage in a given policy may be different than those suggested here and such policy will be governed by the language contained therein. No warranty or appropriateness for a specific purpose is expressed or implied.