3
minute read
From bustling cities to green parks to beautiful lakes, the state of Illinois has a lot to offer its residents. But to experience all of the advantages of living in Illinois, you need a car to get around the state's highways and roads.
And in order to drive in the Land of Lincoln, state law requires you to have an auto insurance policy. All Illinois drivers must obtain liability insurance with at least $20,000 in per-person bodily injury coverage, $40,000 in per-incident bodily injury coverage, and $10,000 in property damage coverage. In addition, drivers must also purchase uninsured/underinsured motorist insurance with minimum bodily injury limits of $20,000 per person and $40,000 per accident. On average, Illinois drivers pay about $832 per year for minimum coverage.
Is Illinois Auto Insurance Expensive or Inexpensive?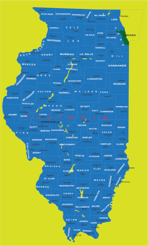 Believe it or not, Illinois auto insurance premiums can vary greatly across the state. So which municipality has the lowest rates? And where are the highest rates found?
A Web site called ValuePenguin decided to find out. Its researchers sought auto insurance quotes from five different major carriers for the minimum required coverage as mandated by law. For the study, the site created a fictional 30-year old single man who drives a Toyota Camry between 10,000 and 15,000 miles each year; and his driving record is clean and his creditworthiness is excellent.
Cheapest Auto Insurance in Illinois
After performing the necessary calculations, the city with the lowest average auto insurance rates in Illinois is… Quincy. Drivers who live in the Mississippi River city pay an average annual premium of $667, or almost 20% below the state average. In second place is the central Illinois city of Bloomington with an average of $689. Perhaps not surprisingly, Bloomington's twin city of Normal is a close third at $695. The state capital, Champaign, has the fourth-cheapest rate at $706, while its twin Urbana is right behind in fifth place at $708.
But what about the other side of the coin? What are the municipalities that pay the highest auto insurance premiums in Illinois?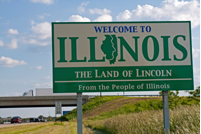 Costliest Auto Insurance in Illinois
You might have guessed the five most expensive places are all in the Chicagoland area. Leading the pack is the town of Cicero, whose drivers typical pay annual premiums of $1,061, or about 27.5% above the state average. The only other spot in the state with "four-digit" average premiums is the village of Skokie at $1,022. In third place is the village of Berwyn (which used to be part of Cicero Township) at $998, followed closely by the village of Oak Park at $984 a year. And in fifth place is Oak Park's eastern neighbor, the Windy City itself; Chicago residents pay an average of $958 a year for auto insurance.
You Can Reduce Your Illinois Auto Insurance Premium
In addition to variances by municipality, car insurance premiums also differ greatly from driver to driver. If you want to find coverage that doesn't strain your budget, you should turn to Auto Insurance Specialists. AIS provides rate quotes from multiple insurers, so they compete for your business and drive prices down. Many customers have saved hundreds of dollars per year by switching to AIS. To find out more, contact an AIS representative today at 888-772-4247 or by visiting AISInsurance.com.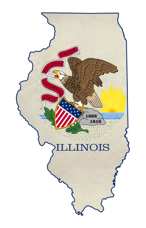 Written by Chris Martin
The information in this article was obtained from various sources. This content is offered for educational purposes only and does not represent contractual agreements, nor is it intended to replace manuals or instructions provided by the manufacturer or the advice of a qualified professional. The definitions, terms and coverage in a given policy may be different than those suggested here and such policy will be governed by the language contained therein. No warranty or appropriateness for a specific purpose is expressed or implied.