3
minute read
There are so many different things that make Michigan unique. Like the fact that it's split into two parts. Or its vast expanse of forests, lakes, and rivers. Or that it's the birthplace of Motown, the U.S. auto industry, and the Peace Corps. But if you have to get from the LP to the UP and back again, or drive anywhere along Michigan's roads and highways, then you have to have auto insurance.
Is Michigan Auto Insurance Expensive or Inexpensive?
Everyone in Michigan is required to maintain basic no-fault auto insurance, which pays for injuries you sustain in an accident regardless of who is at fault. This insurance is made up of personal injury protection, property protection, and residual bodily injury/property damage liability insurance. This latter policy must have minimum limits of $20,000 bodily injury per person, $40,000 bodily injury per accident, and $10,000 property damage.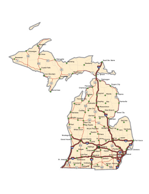 Unfortunately, Michigan is among the costliest states in the country in terms of auto insurance. But how do auto insurance premiums vary within the Great Lakes State?
A Web site called ValuePenguin has provided a fairly accurate answer. The researchers pretended that they were getting an auto insurance quote for a 30-year old single man who drives a Toyota Camry between 10,000 and 15,000 miles each year. The man has a clean driving record and a good credit history, and has elected to purchase a basic auto insurance package. The study looked at five different auto insurers and took the average of the quotes provided from these firms.
Cheapest Auto Insurance in Michigan
The study found that there was a correlation between low auto insurance rates and municipalities with higher-than-average household incomes but a smaller number of residents. That's a big reason why Georgetown, a suburb of Grand Rapids, was found to have the lowest auto insurance rates in the state. On average, a Georgetown driver pays $1,294 per year for coverage, which is 23% lower than the statewide average. In second place was Ann Arbor, home of the University of Michigan, where drivers pay about $1,318 per year. You only have to travel a few miles south of Ann Arbor to get to the third-cheapest auto insurance in Michigan; Pittsfield drivers pay about $1,327 annually on average. Fourth place was occupied by Midland with an average of $1,334; followed by Holland in fifth place at $1,337.

Costliest Auto Insurance in Michigan
But what about the rest of the story? Where do Michigan drivers pay the most for auto insurance?
You might have been able to guess the top city on this list. Drivers in Detroit, Michigan's most populous city, pay an average of $3,401 annually for auto coverage, which is among the most expensive locations in the nation and more than twice the state average. In a distant second is Dearborn, which sits west of downtown Detroit, where drivers pay a still-pricey $2,618 per year on average. Another Detroit suburb, Southfield, is third on the list with an average annual premium of $2,371. Rounding out the top five are Flint with an average premium of $2,260 per year; and Redford at $2,146 annually.
You Can Reduce Your Michigan Auto Insurance Premium
It's important to keep in mind that auto insurance rates can vary widely from driver to driver and company to company even within the same city. So just like anything else, doing some research on auto insurance rates can be time well spent.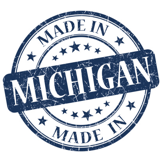 Thankfully, there are steps you can take to reduce your auto insurance premiums. Auto Insurance Specialists has been helping drivers in Michigan and across the country find affordable auto insurance policies that provide sufficient protection for them and their families. And often, AIS can locate a policy that saves drivers hundreds of dollars per year on their premiums! If you would like to find out if you're paying too much for Michigan auto insurance, call AIS today at (888) 772-4247 or visit their Web site to get quotes from multiple insurance companies.
Written by Chris Martin
The information in this article was obtained from various sources. This content is offered for educational purposes only and does not represent contractual agreements, nor is it intended to replace manuals or instructions provided by the manufacturer or the advice of a qualified professional. The definitions, terms and coverage in a given policy may be different than those suggested here and such policy will be governed by the language contained therein. No warranty or appropriateness for a specific purpose is expressed or implied.