2
minute read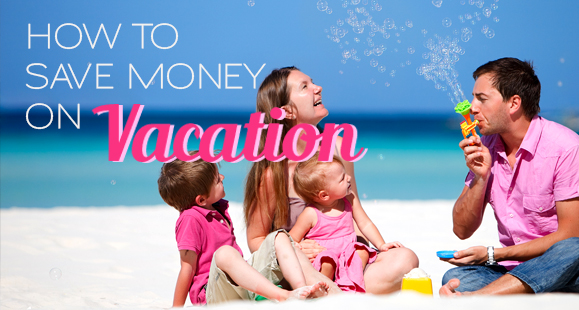 Whether you want to enjoy an exotic family vacation or take your kids to a fun theme park, you need money to make your travel plans a reality.
Don't let your limited budget keep you from making memories with your family; instead try 15 penny saving tips that help you save money on your next vacation.
1. Kayak
Be flexible with travel days: You might have a departure date in mind, but leaving a day earlier or a day later could save you cash- check discount websites such as Kayak (www.kayak.com) to find the best rates.
2. Compare Flights
Although they're not as convenient as flying straight through to your destination, they are often cheaper, plus you get a chance to stretch your legs during your layover.
3. Package Deals
A flight and hotel combo might be cheaper than booking both separately- many hotels and airlines have deals with vacation planning sites like Travelocity that can save you money for booking packages.
4. Travel Light
Some airlines charge for extra or oversized bags, so only pack essentials and choose clothes that mix and match.
5. Check Drop Off Prices
Pick up and drop off your car rental at the same spot: Check with your car rental company to see if the price changes based on the drop off location, often times there is an extra cost to return at a different location.
6. Public Transportation
Taxi's are generally not cheap! Take the bus, subway, or walk to get around town.
7. Stay in a Hotel Next to Town
You'll still be close to all the hot tourist destinations, but everything from hotels to food will cost less if your right outside of the popular area.
8. Book a Two-Room Suite
Got kids? Traveling as a group? It is usually cheaper to book a suite rather than booking two separate rooms.
9. Rental Houses
They're more spacious and cheaper than a hotel, plus they offer you an option to cook at home rather than eat out every night. AirBnB is a great way to find a rental house at a great deal.
10. Go in a group
Not only will you have plenty of help with your kids, but most attractions offer discounted group rates!
11. Take Advantage Pricing
Most places offer discounted rates for kids, and you may even get in for free on certain days- always check the website or give the customer service line a call to find out!
12. Talk to Locals
They can direct you to affordable restaurants, cheap entertainment and free events, plus offer you a "real" experience in the location, not just the tourist hot spots.
13. Shop at Grocery Stores
You can save some cash on family-friendly snacks and beverages.
14. Search for Coupon
A quick Google search can find coupon codes for everything from flights to restaurants.
15. Sign up for Groupon and Living Social Alerts
These sites offer discounts on entertainment, activities and restaurants.
Don't let a tight budget restrict your travel plans! These tips can save you money without limiting the experiences and fun with your family.
The information in this article was obtained from various sources. This content is offered for educational purposes only and does not represent contractual agreements, nor is it intended to replace manuals or instructions provided by the manufacturer or the advice of a qualified professional. The definitions, terms and coverage in a given policy may be different than those suggested here and such policy will be governed by the language contained therein. No warranty or appropriateness for a specific purpose is expressed or implied.