2
minute read
Summer weather is here, which means that people are beginning to plan their vacations. Some people prefer to hit the open road with a long road trip, while some vacationers prefer to fly to their destination. While an airline ticket can be pricey, there are definitely some insider tips that you can utilize. AIS has compiled some airline tips in order for you to have a dollar or two while flying to your vacation.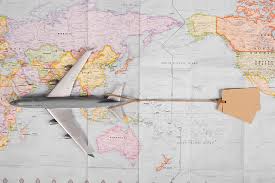 1. Price airline tickets individually

When traveling as a group, or even as a couple, airlines will always quote the highest price available to all travelers – even if a lower fare is available to one or more travelers in your group. So here's what to do: When searching an airline's website for fares, specify a single traveler first. Once you find the best fare, search again for your entire group. If the price of the tickets go up, save money by purchasing one seat at a time. This trick also works when searching for multiple frequent flier award seats at the lowest redemption levels.
2. Know When to Buy
The hardest part of booking a flight is knowing when to stop tracking fares and make that final purchase. If you're flying within the U.S. or to select international destinations, Bing Travel can help you reach that decision, offering fare predictions for most major cities. Just plug in your itinerary and the site will advise you either to book now or to wait, depending on whether the fare is expected to rise or drop. Another useful site is the aforementioned Kayak.com, which offers fare history graphs for domestic and international flights, allowing you to see whether your fare is headed in an upward or downward direction.
3. Choose your Travel Days Wisely
If you've ever done a flexible airfare search, you know just how dramatically fares vary based on the day of the week. Choose your days wisely and you can save hundreds of dollars. Tuesdays, Wednesdays, and Saturdays are the least-popular travel days for domestic flights. For Europe flights, seats are in lower demand on Mondays, Tuesdays, and Wednesdays. So if you're looking for a deal, you might find that flying on these lower-demand days means better prices for you.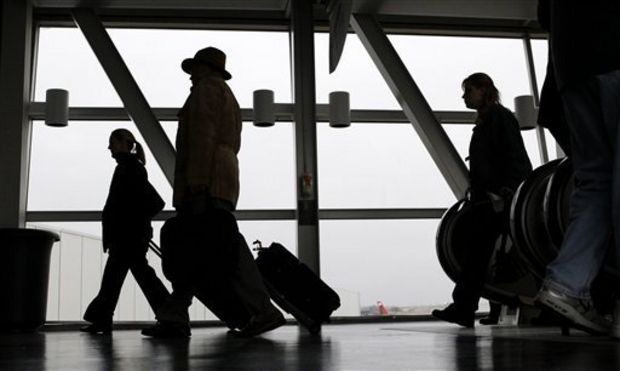 4. Multiple airports
Many travel sites allow you to search for multiple airports around a given city. For example, if you're flying into San Francisco, consider checking the Oakland International Airport in addition to San Francisco International Airport. Often the tickets may be cheaper, or there may be better flying times.
Airlines and travel can sometimes cause a stressful day, but there are steps you can take in order to alleviate some of the chaos. Make sure you plan ahead and show up to the airport early!
Happy travels!
The information in this article was obtained from various sources. This content is offered for educational purposes only and does not represent contractual agreements, nor is it intended to replace manuals or instructions provided by the manufacturer or the advice of a qualified professional. The definitions, terms and coverage in a given policy may be different than those suggested here and such policy will be governed by the language contained therein. No warranty or appropriateness for a specific purpose is expressed or implied.