2
minute read

The open road is calling your name, so you've decided to pack up a motor home and set off on a trip across the country. While the basic rules of packing for any trip apply, when you're heading out in an RV you have to be especially creative in your packing methods. Your RV will be your home away from home on the road, so try to make it as comfortable as possible without weighing it down!
Think Double Duty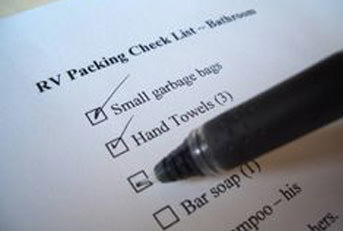 You might be able to get away with having objects that perform one function at home, but in your RV you'll want to pack things that can play two or more roles. For example, a pillow sham on the couch not only provides extra cushioning, it can also act as temporary storage for an extra blanket or jacket. If the motor home has a microwave, it can act as a secure storage spot for bread, cereal and other dry goods. Just remember to take those items out before you turn the microwave on!

Go Lightweight
Every motor home has a cargo capacity and you want to stay as far away from that weight limit as possible. One way to do so is attempt to pack items that are as lightweight as possible. Unless you're going somewhere where there absolutely will not be any drinking water, don't bring gallons and gallons of water with you. If you're heading to a campsite, don't pack firewood. It's weighs a lot, and most campgrounds won't let you bring in your own, anyway.
Think lightweight when choosing items for use in the motor home. Plastic dishes and cups weigh less than glass or stoneware, and have the added benefit of being more durable. Aluminum pans are lighter than cast iron or steel.
Tie Things Down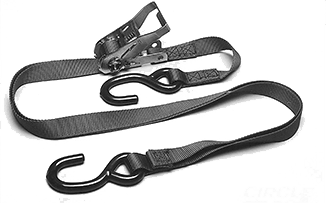 You'll be traveling at zippy speeds across the highway in your RV. If you hit a bump in the road, there's the chance the something will go flying across the back of the motor home. Items can shift in cupboards or the refrigerator, then fall out when you next open the door.
A few items, such as no-slip cabinet liners, restrainer bars, and bungee cords will help keep items in place when the motor home is in motion. If you're worried that the refrigerator or cabinet doors will fly open in transit, a strap or child-proof latch will keep them shut.
Another good rule of thumb when packing your motor home is to when in doubt, leave it out. Unless you're heading to a very remote area, odds are you'll be able to pick up anything you've forgotten or didn't know you needed, on the road.
Have a great roadtrip!!

The information in this article was obtained from various sources. This content is offered for educational purposes only and does not represent contractual agreements, nor is it intended to replace manuals or instructions provided by the manufacturer or the advice of a qualified professional. The definitions, terms and coverage in a given policy may be different than those suggested here and such policy will be governed by the language contained therein. No warranty or appropriateness for a specific purpose is expressed or implied.