2
minute read

Once upon a time, keeping track of your finances and budget meant recording in a ledger every dime spent or using a spreadsheet to tally up every source of income and every expense. Luckily, budgeting systems have kept pace with technology, and these days, you can find apps that not only keep track of what you earn and spend, but also help you see what your money is doing for you or allow you to set goals. If you've put off creating and sticking to a budget because it just seemed like too much work, an app can help you get your financial life on track.
Level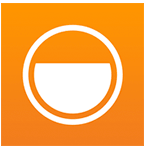 Level, which is available for IOS and Android devices, pulls information from your linked accounts to figure out your monthly expenses, savings and income. It then lets you know how much money you have left to spend monthly and how much you have to spend on a daily basis. One drawback of the app is that you don't have the option of entering a transaction manually, meaning that if you pay cash for something, it won't be recorded.
Mint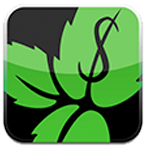 Mint is on IOS, Android and Windows devices, owned by Intuit, also keeps track of your income and expenses so that you can see how much you have to spend or budget in specific categories. The program, which has an app and a web-based version, also allows you to set and keep progress on financial goals, such as saving for a home, a new car or retirement. As with the Level app, you link various accounts to Mint and it updates those accounts regularly. You can also set alerts or reminders in Mint, so that you'll get an email when a bill is due or when your bank balance is getting low.
LearnVest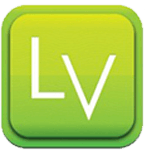 LearnVest, which offers an app for IOS and a web-based version, is a little more involved than either Mint or Level. Although you can use the program to simply track your income and expenses and to create and track financial goals, it also gives you the option of working with a financial planner to get a better understanding of your money and finances, for a monthly fee. You do have the option of just using the app or website program on its own, which is free.
Mvelopes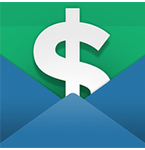 Mvelopes on IOS and Android, adds technology to the classic envelope budgeting method. Instead of stashing cash in paper envelopes for each category of spending, you assign virtual envelopes an amount each month. Like the other financial apps, Mvelopes links to your bank or other financial accounts. The focus of the app seems to be more on reducing spending and paying down debt than on simply keeping track of what you're spending or earning.
Financial tracking apps add a bit of pizzazz to basic budgeting. If you've struggled to stick to or even make a budget in the past, using an automated program can be just what you need to get on and stick to a budget.