3
minute read

There are many reasons to fly with your pets. Wanting to vacation with your best four-legged friend is understandable. Anyone who has ever moved a cat, let alone a few cats, cross-country has surely cursed themselves for not considering a half-day plane flight once the weeklong caterwauling caravan has departed. Many domestic airlines allow a limited number of pets per flight, but each has their own regulations governing how, and where, your furry or feathered family member can ride.
All airlines require proof of vaccinations, health certifications, and ID tags. Some allow pets to ride under seats and others allow pets to be checked as baggage. There are often breed and day-of-travel temperature restrictions. Regulations for international travel and Hawaii differ. Rules can change frequently, so start your research well in advance of your departure to ensure that your pet is fully prepped, and fully compliant. No one likes surprises at the airport.
Here is a quick overview of five airlines' pet transporting terms:
American Airlines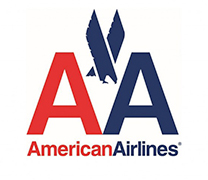 American allows pets to ride in the cabin and to be checked. Beginning December 3, 2014, checked pets will only be able to connect through one of 10 major hub cities. Cabin pet fee is $125 with a maximum carrier size of 19″ L x 13″ W x 9″ H. Checked pet fee is $175 with a kennel size limit of 40" L x 27" W x 30" H.
Delta Airlines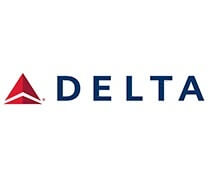 Delta allows household birds to travel in the cabin for US flights. They also allow checked small animals that other airlines prohibit: guinea pigs, rabbits, hamsters, and marmots. Cabin fee is $125 and the carrier size 18″ L x 10.5″ H x 11″ W. A one-way checked fee is $200 and carrier size no greater than 48″ L x 32″ W x 35″ H. Delta Pet First provides transport for pets traveling without owners under a separate set of cargo handling guidelines.
JetBlue Airways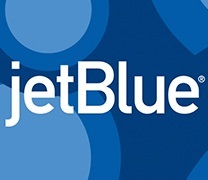 The JetPaws program allows one cabin pet per passenger in a carrier no larger than 17″L x 12.5″W x 8.5″H with combined weight of pet and carrier not to exceed 20 pounds. Pet and carrier count as one carry-on bag with a $100 one-way fee.
Southwest Airlines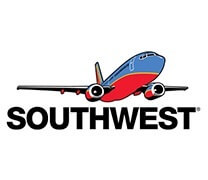 Like JetBlue, Southwest only allows cabin transport. The $75 fee will increase to $95 on January 15, 2014. The carrier can be 19″ L x 14″ W x 8.25″ H and will count as a personal or carry on item.
United Airlines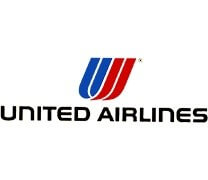 United allows domesticated cats, dogs, rabbits, and birds to travel in the cabin. An in-cabin pet may be carried in addition to a carry-on bag and is subject to a $125 fee. Carrier size is 17.5″ L x 12″ W x 7.5″ H. United's PetSafe program offers airport-to-airport delivery for animals not eligible for cabin flights. The rate is $250 and kennel size is 48″ L x 32″ W x 35″ H.
Help your pet become comfortable with their flying carrier prior to their airline adventure with short car trips. Small steps of preparation can lead to stress-free sky miles for both of you.
References:
http://www.cheapflights.com/travel-tips/flying-with-pets/
http://www.united.com/web/en-US/content/travel/animals/default.aspx
http://www.delta.com/content/www/en_US/traveling-with-us/special-travel-needs/pets/pet-travel-options.html#cargo
http://www.jetblue.com/travel/pets/
http://www.aa.com/i18n/travelInformation/specialAssistance/travelingWithPets.jsp#CheckedPetBreedRestrictions
The information in this article was obtained from various sources. This content is offered for educational purposes only and does not represent contractual agreements, nor is it intended to replace manuals or instructions provided by the manufacturer or the advice of a qualified professional. The definitions, terms and coverage in a given policy may be different than those suggested here and such policy will be governed by the language contained therein. No warranty or appropriateness for a specific purpose is expressed or implied.