2
minute read
Homeowners' or renters' insurance is designed to protect your property from disasters and theft; however; many individuals are not aware that these policies place dollar value limitations on certain items. Below are a few points of advice that can allow you peace of mind for the safety of your jewelry.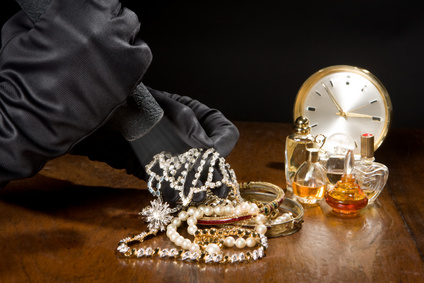 Standard Limits
Insurance companies have standard limits on special collections, which includes jewelry, fine art and a few other select groups. The limits are often around $2,000 to $3,000 and may be less under a renters' insurance policy. If you have any amount of valuable jewelry, this figure is not sufficient to cover the loss; for example, an engagement ring and wedding band set can easily exceed this limit.
Most insurance companies will require appraisals for individual jewelry pieces over a set value, which can vary by the insurer. Appraisals not only provide you with proof of what the jewelry item is worth, but also it can offer future benefits because it will allow you to see how your pieces can increase in value over time.
Secure Documents and Photos
You should maintain an inventory of your property so it is readily available in case you ever have to file a claim. It's a good idea to keep receipts from purchases and take photos of your belongings for your records that are also held in a safe location. It is important to use a fire­ resistant safe or a safe deposit box in order to avoid loss of important documents in the event of a fire; however, with the ease of cloud storage, it is possible to upload copies of your documents and photos to a private host.
Add an Endorsement
You can contact your agent or insurance company to have a blanket endorsement added to your insurance. You will need to know the value of the jewelry pieces that you are adding to your policy. The items do not have to be insured separately, but you need to know the amount of the total value.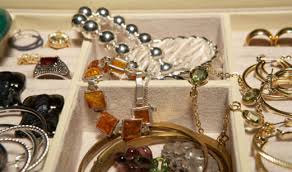 Another option is using a scheduled endorsement, which can be used if you only have one or two valuable pieces. The additional premium for either choice is usually not high and you have peace of mind knowing that your jewelry is fully covered. When you discuss this insurance with your agent, you also need to ask about any deductibles and what is included in the coverage. Many endorsement policies do not have a deductible, but you should verify this before signing. Be sure to check if the insurance covers repairs to broken jewelry.
If you have any questions or concerns about jewelry insurance, call an AIS Specialist today. We will walk you through the process and answer any questions.
The information in this article was obtained from various sources. This content is offered for educational purposes only and does not represent contractual agreements, nor is it intended to replace manuals or instructions provided by the manufacturer or the advice of a qualified professional. The definitions, terms and coverage in a given policy may be different than those suggested here and such policy will be governed by the language contained therein. No warranty or appropriateness for a specific purpose is expressed or implied.