2
minute read
It's that time of year again, when the summer vacations are coming to an end and students all over the world are stocking up on pencils, pens, notebooks, and loud alarm clocks. Sometimes there can be nothing worse than the back to school season. Whether it be your first or last year, the nervousness that comes with each first day, never ceases to go away, even if you're a senior. Surprisingly, that feeling is shared by both the parents sending their kids,, and the kids who are leaving. One way to calm down some of these nerves is to make sure you're protected in every possible way.Making sure that you have insurance can help you avoid being blindsided by something unexpected. Check out these quick safety and insurance tips below, to help you get you school year off to a safe start.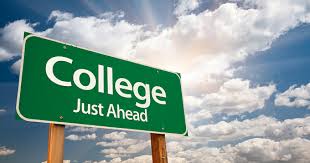 Consider Leaving Your Car at Home
Most college kids believe taking their car to college will make their lives easier, but if they're already strapped for money and don't have a job that requires a car, it's likely better to leave your car at home. some insurance companies may give you a lower rate with the student as a "secondary driver" or because the vehicle won't be driven as many miles in a year.
See if You Can Stay on Your Parent's' Policy
If you definitely need a car while away at school, see if you can stay on your parent's policy when you're away. This can mean lower costs for your insurance, and you'll be able to keep continuous coverage.
Make Sure Your Car Meets the State's Liability Requirements
If you're going to a college out of state  and will need your car, it might be more difficult to stay on your parent's policy. So one of the most important things you'll have to do is make sure your car and policy meet the new state's minimum liability requirements. If you're staying with the same provider this should be an easy thing to do, as they will make the adjustments for you, but be aware that higher limits may increase costs.
Be Careful About Who Let In Your Car
When you're in college you may be one of the few people in your social group who has a car, so you'll likely be asked for a lot of rides. While this isn't a bad thing to do, you need to be careful about who you let in your car, and who you let drive your car.  In short, it's safest to always be the one behind the wheel.
Be a Good Student
Aside from securing a successful job when you get out of college, there are a few ways getting good grades in school can help you out, and one of them is with your auto insurance. Studies have proven that students with better grades are less likely to get into car accidents, and because of that, most auto insurance companies offer special discounts for good students.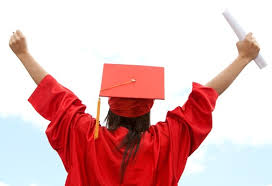 The information in this article was obtained from various sources. This content is offered for educational purposes only and does not represent contractual agreements, nor is it intended to replace manuals or instructions provided by the manufacturer or the advice of a qualified professional. The definitions, terms and coverage in a given policy may be different than those suggested here and such policy will be governed by the language contained therein. No warranty or appropriateness for a specific purpose is expressed or implied.