2
minute read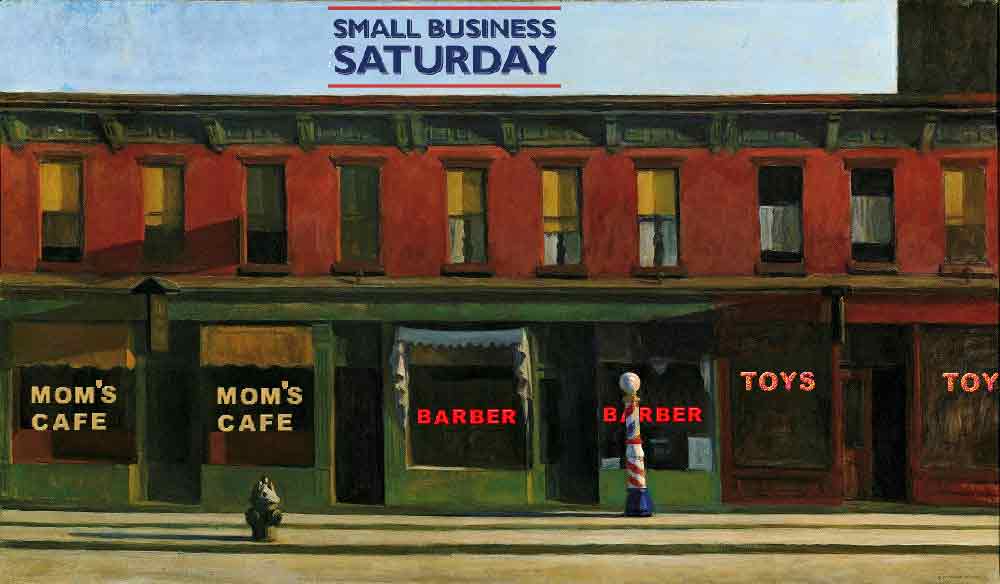 We're really into celebrating national holidays here at AIS, especially when they help our customers. We proudly insure a great number of small businesses, and we'll surely be out shopping on the Saturday after Thanksgiving to support them.
History of Small Business Saturday
It's been just five short years since the very first Small Business Saturday—but, oh, how the annual celebration of shopping locally has already taken root!
American Express founded the holiday in 2010 to help brick-and-mortar shops with their most pressing need: attracting customers. The issue at hand was crucial enough for the U.S. Senate to officially recognize Small Business Saturday the next year. According to the Small Business Saturday Consumer Insights Survey conducted in 2012, 73.9 million people went out to patronize neighborhood shops the next year. Two years after, the 2014 survey found that consumers spent an estimated $14.3 billion at independent stores on the day.
How to Take Part in Small Business Saturday
Couched right between Black Friday and Cyber Monday, which boost sales for huge retail stores and e-commerce giants, this Saturday, November 28 may just be the day to kickstart your holiday shopping.
Shop local; meet your neighborhood business owners. Eat at that standalone diner that's been around since your grandmother was just a girl. Chances are you might find some perks if you do.
Especially if the numbers look anything like they did in 2013 when 1,500 small businesses pledged their support by becoming Neighborhood Champions. In all 50 states, "champions" of the day rallied around local enterprise and community with special events and activities intended to drive shopping. In Detroit, this meant a passport program: Each time customers made a local purchase they got their passport stamped. A full passport yielded discounts and free hot chocolate. A nonprofit homeownership council in Baltimore promoted visits to local businesses with a scavenger hunt.
Check out the Twitter hashtag #SmallBusinessSaturday and #FollowFriday to find out what your favorite local businesses are doing.
For Small Business Owners
If you own a small business yourself, there's some great stuff over at the American Express website to help promote your shop.
Small Business Saturday is only a single day, but it's grown into quite a movement. At AIS, we're here all year round for business owners to make sure your investments are protected. Every successful business should insure against potential loss, whether it be actual property or missed revenue in the case of fires or burglary. You've worked too hard not to.
Our specialists search for coverage at a price that makes sense to you. They're trained to do just that. Call our commercial department today at (866) 570-7335 or make a quote request here.
The information in this article was obtained from various sources. This content is offered for educational purposes only and does not represent contractual agreements, nor is it intended to replace manuals or instructions provided by the manufacturer or the advice of a qualified professional. The definitions, terms and coverage in a given policy may be different than those suggested here and such policy will be governed by the language contained therein. No warranty or appropriateness for a specific purpose is expressed or implied.