6
minute read
Do you know what happens if you hand your car keys over to a friend or sibling and they get into a car accident? Like many people, you may wonder how Car Insurance works when someone else drives your car. Some people other than the car owner may be covered by insurance. However, there are specific cases where coverage is more complicated.
It's common for people to be confused about whether or not their coverage follows them and the car they own. Typically, only you are covered by your Car Insurance, unless you explicitly include others onto the policy. Never assume someone is covered by your policy without speaking to an agent.
General Rules that Apply to Car Insurance coverage:
Typically, the coverage of the vehicle in the accident is primary.
Your Auto Insurance follows your vehicle and covers drivers included on your policy and permissive users up to your policy's limits.
In some cases, your Liability Insurance will cover you when you are behind the wheel of someone else's car and get into an accident.
Although the points above are generally true, Car Insurance can get tricky depending on the situation. Below, we explain in more detail about how coverage works when someone else is driving your car or if you're borrowing someone else's.
Excluded Drivers
An excluded driver is someone you specifically do not include on your policy. Excluded drivers are commonly people you live with who have their own car and own Auto Insurance policy. If someone is explicitly named as an excluded driver on your insurance, they will not be covered if they drive your car even if they are just driving down the street.
People You Live With
Don't assume that someone you live with is covered if they drive your car. Insurance companies typically require you to add or exclude everyone in your household who is old enough to obtain a driving permit or license. This applies even if that person does not have a permit or license. If you fail to disclose all of your household residents, your insurance company may consider that as misrepresentation. This could result in the cancellation of your policy from the effective date in the event of an accident. This would leave you without coverage. It is very important to be completely honest on your Auto Insurance application so that this does not happen to you.
People that you must explicitly add or exclude on your policy include:
Your spouse
Family members
Your roommate(s)
Anyone else who lives with you
Anyone who has regular access to your insured vehicle
Permissive Users
A permissive user is someone that you have given permission to drive your car, is not listed on your policy and does not live with you or have regular access to your vehicle. Examples of permissive users could include your neighbor or a friend visiting for the weekend. Basically, anyone who does not have access to routinely drive your car is considered a permissive user. Unlike the people you live with who are not included on your policy, permissive users are covered on your Car Insurance if they borrow your car.
Friends
Let's say your friend from out of town is visiting you for a few days. You may lend them your car for some sightseeing. If your friend gets into an accident while driving your car, your insurance will cover the accident up to your policy's limits. However, the amount of coverage for permissive users driving your car varies from carrier to carrier. Before letting someone borrow your car, check with an agent to see what your policy limits are. If there is an accident while your friend is driving your car, coverage may be less than if you were driving. Hopefully, your friend has their own Liability Insurance. This may cover the gap left in coverage if your insurance doesn't fully cover the loss. In many cases, a driver's Liability Insurance coverage will apply whenever he or she is driving another owner's car.
Family Members & Relatives
Permissive use coverage may also extend to family members who do not live with you. If your aunt or niece borrows your car and gets into a collision, they will typically be covered by your Auto Insurance. Remember, permissive use only applies to family members and relatives that do not have regular access to your car. If you plan to let your relative use your car for an extended period of time, you will also need to add them to your policy.
Out-of-State Drivers
What about a friend or family member visiting you from out-of-state? On a standard Auto Insurance policy, they are also considered permissive users that would be covered in accident. However, Auto Insurance coverage varies from state to state. It's a good idea to check your policy's limits and restrictions before letting someone from another state drive your car.
What Does My Liability Insurance Cover?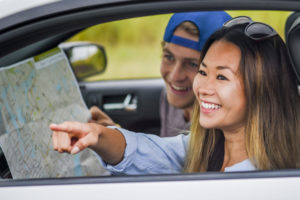 Every driver is required by law to carry Liability Insurance on their Auto policy. Limits and requirements regarding Liability coverage vary from state to state. Speak with an Insurance Specialist at (855) 919-4247 if you would like to know how much coverage you need or what your limits are.
Typically, Liability Insurance covers bodily injuries and property damages caused by an auto accident. In an at-fault state (like California), what your insurance covers will depend on who caused the accident. In a no-fault state (like Florida), your insurance covers an accident regardless of who is at fault. If you want to know more about which states are at-fault or no-fault states and how Auto Insurance works in both, visit here.
Driving Someone Else's Car
Let's say you're driving your friend's car and you get into a collision. Your friend's Car Insurance will be used to cover any damages or losses caused by the accident. However, your friend may not have enough coverage on their policy. In that case, your Liability Insurance may provide additional coverage for the damages or injuries. Keep in mind that the other driver in the accident who was hurt or whose car was damaged cannot be insured on your friend's policy.
Liability Insurance Limits
In most states, the minimum required Liability Insurance limits will not provide enough coverage for damages and injuries caused by an accident. If you're limits are too low, you will end up paying a lot of money out of your own pocket. This is especially true if you get into an accident that was your fault.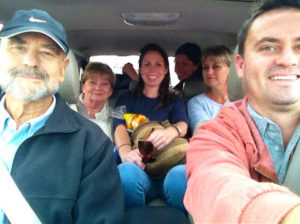 Unforeseen mishaps happen on the road every day. Crashing into a pole could cost you $25,000 in city property damages. Swerving to avoid hitting a car and instead hitting two parked cars could cost upward of $65,000 in damages. These costly property damages wouldn't even include any bodily injuries or other damages the accident may have caused.
What are the limits of your Liability Insurance? Did you select the minimum amount of coverage simply because it was the cheapest option? Increasing the Liability limits on your Car Insurance is probably a good idea depending on how often you and others drive your car. Usually, it won't be more than a few dollars extra per month to increase your limits. That is by far more affordable than having to pay thousands of dollars of out-of-pocket expenses after an accident. Speak with an Insurance Specialist at (855) 919-4247 about how much it would cost to increase your limits from the minimum amount. Trust us, this will give you much better peace of mind while you or your friends are driving your car.
Comprehensive & Collision Coverage
A driver is not always required to carry Comprehensive and Collision coverage by law. It mostly depends on what state you live in. However, it's highly advised that you have both types of coverage on your Auto Insurance policy. Having these two types of coverages will cover your car (not the driver) from damages in almost all situations, up to your policy's limits.
What Does Comprehensive Insurance Cover?
Comprehensive Insurance covers your car for damages caused by:
Fire
Theft and vandalism
Natural elements like windstorms, floods, etc.
Any other damage to your car caused by reasons other than collision
What Does Collision Insurance Cover?
Regardless of who is at fault, Collision Insurance covers your car for damages caused by:
Collision with another vehicle
Collision with any other object like a pole, wall, etc.
The upset overturning of your car
What Drivers Are Covered With My Comprehensive & Collision Insurance?
Once again, these two coverages only cover the car, not the driver. The drivers covered by your Comprehensive and Collision Insurance are you, anyone included on your policy and permissive users of your vehicle. Comprehensive and Collision coverage also follow your vehicle, rented vehicles and temporary substitute vehicles in some cases. Excluded drivers using your car are not covered by your Comprehensive and Collision Insurance.
Medical Payments (Med Pay) Coverage
Medical Payments Insurance is an optional coverage you can include on your Auto Insurance policy. This provides additional financial protection in case of an accident. Med Pay also follows you if you're driving a borrowed car as a permissive user. That means that if you get injured in a car accident in a borrowed vehicle, your own Med Pay coverage will cover your medical costs.
What Does Medical Payments Cover?
Medical Payments covers medical costs if you're injured in an auto accident. It also covers the medical costs of passengers in your car if they're injured in an accident. In some cases, Med Pay covers medical costs if you're injured in a rented vehicle. Under this type of coverage, medical costs are typically considered doctor visits, hospital visits and/or stays, surgery, x-rays, EMT and ambulance fees, professional nursing service and care, dental, prostheses and funeral costs. Depending on your policy limits, not all medical costs are covered. Med Pay usually does not cover pain and suffering or lost wages.
Adequate Car Insurance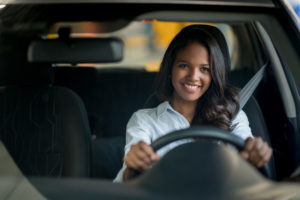 It's true that Car Insurance can be confusing, especially when you're in situations involving other drivers. Hopefully, you have a better understanding of who is and who is not covered on your policy. Do you still have questions about who is covered on your policy? Then speak with a knowledgeable Insurance Specialist at (855) 919-4247. We'll make it easier for you to understand what type of coverage you need. We can also help you determine what your limits should be and who should be covered on your insurance. Our agents may even be able to find you a cheaper Car Insurance rate that provides more coverage.
---
This content is offered for educational purposes only and does not represent contractual agreements. It should not replace manuals or instructions provided by the manufacturer or the advice of a qualified professional. The definitions, terms and coverage in a given policy may be different than those suggested here. Such policy will be governed by the language contained therein, and no warranty or appropriateness for a specific purpose is expressed or implied.