5
minute read
Only a year ago, the thought of locking up your home (or unlocking it) remotely seemed like something out of the future. Now, people are even controlling their temperature and watching footage of their homes while they're away. It really is becoming quite common to make a smart home out of the average house or condo. People are learning that the new technology can save them time, money and worry. Not only that, but the technology is become very far reaching. Here are some things that you didn't think your home could do. Some of these smart home gadgets may qualify you for discounts on insurance too. Ask an Insurance Specialist for a breakdown if you own or plan to buy items that reduce risk: (888)772-4247. You may not get a discount for buying, say, a Smart Pet Feeder that lets you face-time with your dog while you're at work, but smart homes are slowly filling up with toys like this too!
Smart Showerheads
There is no energy needed to run this gadget which saves people lots of money. The way it works is like this: It fits in a shower pipe and reduces water consumption by 70%. Not only is that a huge saving, it's an economically responsible way to shower. What this e-Shower does is that makes the surface area of water droplets expand, so you feel like you're using lots of water when you're not. A big plus is that it's an easy 5-minute installation, which doesn't require all sorts of complicated plumbing. Another manufacturer, EvaDrop, has created "flow sensors" for the showerhead so that the water only runs when a person is standing beneath it. Not only does it reduce water consumption, but it also has a tracking device that will tell you how much water you've used. It calls itself "the world's first smart shower." At $199, it's one of the most cost-effective ways to reduce your water and heating bills.
Smart Plug
Now you can remotely control just about anything you connect to the PureSwitch Wireless Smart Plug. You can manage your energy use in certain outlets from anywhere. You can use an iPhone, iPad or even iPod to work this nifty gadget. The best part: It's about $50.
Smart Lawns
Slowly, we're all going to veer away from the typical sprinkler systems that drench lawns to get to the roots. Smart irrigation systems like Hunter's SolarSync are connected to weather stations so they know when to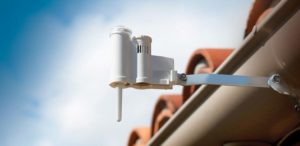 expect rain and when it's going to be hot and dry. The system also feeds plants and grass at the root with drip irrigation, which conserves water and money.
Smart Lights
We've known for some time now that LED lights can help us conserve energy but today manufacturers like Philips Hue, Insteon and iLumi have created apps that allow you to adjust the dimmers on your lights with a smartphone. This is great because you can turn off lights you forgot about. Or, if you go on vacation and want to make the house seem occupied, you can turn the lights on at night and then off by bedtime. Other smart inventions even have sensors that turn off lights when a room has been abandoned for a while. How convenient a way to save some hard-earned cash? BeOn smart bulbs turn on with the sound of a doorbell or alarm when you're not home. At $129, it's a fairly inexpensive way to confuse burglars. Again, check for discounts on homeowner's insurance if you invest in one of these devices.
Smart Kitchen
Unmonitored appliances can really drain a lot of energy without you even using them. Smart appliances are not only energy efficient but they can also diagnose what's wrong if they begin to malfunction. You can also operate them when you're not even home. There are smart ovens that turn off when it's time and can switch to a warming temperature if you so please. There are smart grills too, making flipping burgers at just the right time more of a science than a guessing game. Some of these gadgets are so smart, they know when to turn on during off-peak times to save you money. They can also save you some time. The very affordable Breville Convection Toaster Oven doesn't cost much more than a regular toaster oven. Full ovens cost more. The June Intelligent Oven, for instance, goes for $1500 but owners say the price is well worth it in the long-run, in terms of savings. Or how about a WeMo's Crock-Pot Slow Cooker, which allows you to lower the heat if you know you'll be getting home late? Yeah, who needs an assistant? Say you ran out for a quick errand while turning it on but there was a sudden and unforeseen traffic jam that caused you to get stuck on the road. This slow cooker would reduce the chances not only of you overcook your meal but also of burning the house down! Yes, there are smart fridges too. For instance, the Samsung's Chef Collection Refrigerator has an app that can help you monitor power usage. You'll also be alerted if the door is left open. You can also program the fridge to take advantage of reduced power rates, setting it highest during off-peak evening hours.
Manual & Audio Remote Controls
At only about $180, you can get all sorts of gadgets around your house to work according to the sound of your voice by using The Echo. For an extra $50, you can connect to a speaker with the Echo Dog. For $270, you can buy the Logitech Harmony Elite and do the same using a remote control that connects with Harmony Home Hub (included in the price), which will control your Wi-Fi or Bluetooth devices in your house.
Smart Security Systems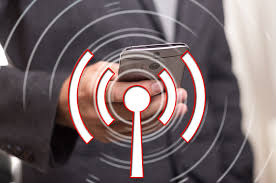 There is a wide variety of smart home security systems to choose from. These gadgets make homes safer than their predecessors and can even get you a discount in homeowner's insurance if you show proof of ownership to an agent. One particularly popular brand, Scout Home Security System, operates by tapping into your WiFi. Purchase includes key fobs for doors, sensors that detect strange activity, and live video monitoring. The list of add-ons that only add to this already high level of protection seems endless.
If you've ever considered whether or not home security systems work, generally they do. They deter theft and vandalism and homeowners who have them are proof of the reduced rate of crime. Again, this type of smart home security system will save you some money in homeowners insurance. Speak with an Insurance Specialist to see how much you'd save with this type of package: (888) 772-4247.
Smart Smoke & Carbon Monoxide Detector
This Nest Smoke & Carbon Monoxide Alarm is only $120 and can let you silence your smoke alarm if it's just detecting that you've made bacon this morning. However, if you silence it and the smoke level is absurdly high, a voice alarm with location information and a red pulsing light will come on. Just in case. There's also the added feature of carbon monoxide detection, which is nearly impossible to detect by smell and sight.
If you own any of these gadgets already or plan to, you may want to discuss your device(s) with an Insurance Specialist who can probably find you a lower homeowner's insurance rate. Just call (888)772-4247.
---
The information in this article was obtained from various sources. This content is offered for educational purposes only and does not represent contractual agreements, nor is it intended to replace manuals or instructions provided by the manufacturer or the advice of a qualified professional. The definitions, terms, and coverage in a given policy may be different than those suggested here and such policy will be governed by the language contained therein. No warranty or appropriateness for a specific purpose is expressed or implied.