6
minute read
People buy second homes for a variety of reasons. Some want a vacation home where they like to visit yearly or even several times a year. Others invest in a rental property as a second source of income. A second home has risks that a main residence does not. For this reason, it's important to have the right kind of insurance policy. If you already have Homeowners insurance for the home you live in, you can extend the liability portion of your existing policy to cover the second home but liability is all that will be covered, not any disasters and damages. You'll need to buy a separate Homeowners Insurance policy to cover the dwelling and all existing structures and loss of rent.
What a Home Policy on a Second Home Should Cover 
Several factors determine the amount of coverage you should have on your second home. One of them is the way in which the home will be used. If it's simply a secondary home used for vacations, your vacation home insurance should not be very different from your other Home Insurance policy. However, if you plan to rent the second home out to tenants, you'll still want to be fully protected for the usual disasters, like fire and storms, but also for damages left by the tenant. A standard Homeowner's Insurance policy doesn't allow for renting. You will need Landlord Insurance coverage if this property is used only as a rental property (scroll down for more on Landlord Insurance). You'll basically want to cover what it would cost to replace this home entirely if it is damaged while inhabited by tenants. Also, make sure all potential disasters you want to protect yourself against are listed under Named Perils in your second Home Insurance policy.
How Is a Home Insurance Policy on a Vacation Home Different from a Homeowners Insurance Policy on a Primary Residence?
Insurance companies generally see second homes as riskier properties to insure, especially when they are vacation homes abandoned for long periods of time or the home is located in areas prone to storms and other natural perils. If your vacation home is beachside, you can imagine why it would cost more to insure than a home in a cul-de-sac far away from water. If you're isolated in a rural area far from fire departments and other types of help, your home can prove to be even riskier.
Your home will only be covered for the "named perils" in your policy. Named perils in your Home Insurance policy typically include lightning damage, explosion, or fire Also, make sure that structures on your property, like a detached garage or shed, are covered in your policy.
Premiums on a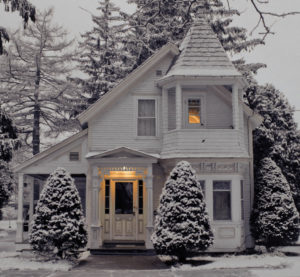 second home are also usually more expensive. There are ways to gain considerable discounts on your insurance policy, however. On the market, you'll find many security systems to choose from, and investing in a trusted one would save you some money on insurance. Also, bundling both Homeowners Insurance policies with Auto Insurance could save you hundreds of dollars.
The following are some coverage and settlement endorsements you can add to most Home Insurance policies:
Named Peril. The named perils in this type of policy are pre-determined. You can increase your coverage by purchasing a Broad Form endorsement.
Comprehensive Property Coverage. Unless it's specifically excluded in the policy, this type of policy will cover physical losses.
Liability Coverage. This type of protection will cover you if you're found responsible for an accident in which someone who is not a tenant gets injured. You are also protected if the accident causes damage to someone else's property.
Actual Cash Value. This type of coverage applies to a partial loss of your property caused by an insured peril (Named Peril). For instance, after a tornado, broken windows can be replaced or repaired. Depreciation will be taken into consideration, however.
Agreed Loss Settlement. This type of coverage applies to a total loss. If your home is destroyed by a named peril, you will receive the full amount of insurance you purchased minus your deductible. This type of coverage is not an option on all policies.
Replacement Cost. This type of coverage offers a settlement that would replace your damaged property (without applying depreciation) with new property of equal quality.
Extended Replacement Cost. This type of coverage is only available in some states. It allows up to an additional 25% payout of the total replacement cost
What if My Second Home Is Vacant?
Some insurance companies have a separate type of policy for vacant homes, which pose their own special risks. Not all vacant homes are dilapidated and have boarded up windows. Some are in excellent condition but sit there in limbo, perhaps as a result of inheritance. Sometimes, homes stay vacant while they're up for sale or after tenants move out. Vacancy is often an exclusion on a Homeowners Insurance policy due to the risk of vandalism or theft. Pipes left neglected can freeze and burst, and there are other maintenance issues that leave a vacant home prone to mishaps, including accidents that involve trespassers getting injured on site.
Because vacant homes pose larger risks, it may be harder to get your second home insured. Speak with an Insurance Specialist to see what plans are available to you: (888) 772-4247.
Do I Need an Umbrella Insurance Policy for a Second Home?
It depends on your finances and what you have to lose. An Umbrella Insurance policy would definitely give you more personal liability coverage, which would also cover you if someone gets hurt while on your property. This protection can also extend to all other properties that you own or rent, too, making it a very worthwhile type of coverage to have if you own more than one home or condo.
Landlord Insurance
If you rent your second home, don't try to sneak it by the insurance company to get a cheaper Home Insurance policy because it may come back and haunt you. Even though it's not required by law, there is no reason to avoid getting Landlord Insurance so that you can protect your investment. Landlord Insurance is not all that different from standard Home Insurance policy at all. It is simply more specific to the risks involved in having tenants in your apartment, home or condo. The good news is that this type of insurance is tax deductible as a business expense because you earn income from renting a home. It'll also prevent you from having to spend thousands of dollars (or hundreds of thousands) to repair or replace what a bad tenant may have damaged. Also, without Landlord Insurance you will not have coverage for liability claims, which a tenant may file against you.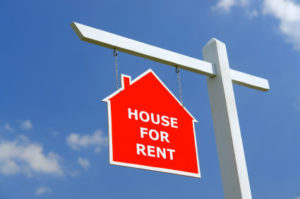 Landlord Insurance not only covers the usual perils (windstorms, accidents, vandalism, fires) that are also found in a regular Homeowners Insurance policy but it also provides protection against lost earnings if your home becomes uninhabitable for a number of reasons. If your home is damaged and you're renting it to another tenant and only have Homeowners Insurance, you will probably not cover your loss. It's wise to buy Landlord Insurance even if you're only renting your home temporarily or if you're only renting out one level of a home.
Also remember that as a landlord, it is well within your rights to require tenants to buy Renters Insurance. This is a great way to avoid making a claim on your own policy. Just as with Auto Insurance, the fewer claims you file, the lower your rates will remain.
What Does Landlord Insurance Cover?
Property Damage. Tenant damage is a very real worry, just as much as fire, storms, vandalism and the other usual suspects.
Liability Insurance: This is a very important coverage to have because as a landlord you will be liable to more lawsuits and claims. If anyone is injured on your property that you are renting, you may have a legal battle to fight that you don't want to pay for out of pocket. This coverage would help cover the costs of a bodily injury claim. You would also be protected in the event that you caused damage to another person's property, including the property of tenants. For instance, you're covered if a leak due to a faulty pipe destroys your tenants' very expensive computer.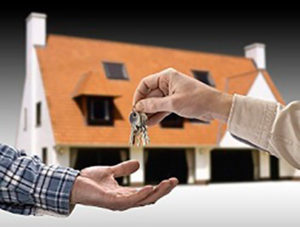 Loss of Income: If your home becomes uninhabitable due to a natural disaster or fire, you will be covered for the loss of income. It's really rental reimbursement, which would not be covered under a standard Home Insurance policy.
Optional Coverage: There are many add-on coverages or endorsements with a Landlord Insurance policy. For instance, you can get coverage not only for loss of rent but also Landlord Contents Insurance (covers carpeting and certain built-in features). Just as you would your primary home or vacation home, you need to make sure your rental property is protected too.
Is Landlord Insurance Expensive?
The rates vary from $500 a year to tens of thousands of dollars a year. The size of the unit or house is a main determinant of the rate, along with other features, such as swimming pools and saunas. The location, sprinkler systems and security features are also factors that determine risk. Also, if you rent to smokers, you will pay more, just as you would if your home were old and not in peak shape. The price of a Landlord Insurance policy is comparable and sometimes less than a standard Homeowners Policy because of all the options to customize coverage.
Floods and Earthquakes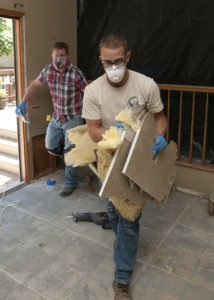 Even a Homeowners Insurance on a primary residence does not provide coverage for these two types of perils. Flood Insurance is sold separately from Earthquake Insurance, and both are worthwhile types of coverage to have, especially if you live in areas prone to these types of disasters. Remember that you cannot buy protection after an incident occurs, so buy earlier rather than later.
If you're unsure which type of insurance to buy for your second home, contact an Insurance Specialist who can help you make these very important decisions: (888) 772-4247.
---
The information in this article was obtained from various sources. This content is offered for educational purposes only and does not represent contractual agreements, nor is it intended to replace manuals or instructions provided by the manufacturer or the advice of a qualified professional. The definitions, terms, and coverage in a given policy may be different than those suggested here and such policy will be governed by the language contained therein. No warranty or appropriateness for a specific purpose is expressed or implied.