3
minute read
It can be exciting to close a business for renovations and the grand reopening to follow. However, closing up shop because of unwelcome events such as natural disasters is no walk in the park. This year, the country has seen several natural disasters affect entire communities including businesses. As we've seen, hurricanes, fires, and earthquakes don't discriminate when choosing potential victims. It's our responsibility as business owners to minimize loss and ensure a bright future after unforeseen hard times. Adequate Business Insurance is key.
Business Insurance That's All for One and One for All: BOP
Business Owners Policy Insurance (BOP) provides several types of protection under one policy. This type of insurance coverage works great for many small to midsize businesses. It commonly bundles the following three types of valuable coverages under the same policy.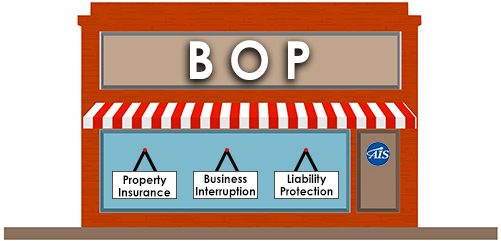 Property Insurance. Commercial Property Insurance covers buildings and their contents. So, suppose your print shop were to suffer a loss due to a massive storm.  As a result, your roof has substantial damage leaving the interior vulnerable. Property Insurance covers damage to your building as well as your printers, computers and other supplies in the building. The limits set on the policy will determine your coverage. Replacing damaged equipment and materials can be extremely costly. BOP Insurance helps mitigate those costs so you're up and running as soon as possible.
Business Interruption Insurance. The floods have subsided and repairs to the business are underway but your business is still not operational. This is a huge financial stress for people. However, Business Interruption Insurance will cover your lost income. The policy may also cover the cost of operating in a temporary location. Securing your income is a huge deal during a tough time because it affects your personal life as well.
Liability Protection. Say your business is fulfilling a work order at the moment a disaster hits. You may be liable for damage or injury to others as a result of faulty or incomplete work. With business liability coverage, you and your business will have another level of protection that is essential for surviving a natural disaster.
Umbrella Insurance: Coverage for the Perfect Storm
There are times when it's one thing after another and relentless waves of unfortunate events come at your business. In these situations, having Umbrella Insurance to supplement your coverage can really pay off. Umbrella Insurance pays the remaining balances after the underlying limits of your base policies are exhausted. Having this type of coverage could really save your business from falling into debt after a catastrophic loss.
None of us enjoy facing tough times in business. However, there are two positive things we can do when faced with challenges. One is to prepare ourselves to the best of our abilities. The other is to learn from mistakes. Keep in mind that ordinary citizens are also affected when natural disasters affect businesses. Furthermore, so are the owners, managers, and employees who operate them. As a business owner, you not only have the pressure and responsibility of looking after your business assets but also guarding your family and personal property. Seek to educate yourself on the various personal lines of insurance that can protect your home. It will be one less burden on your shoulders.
Count on Insurance Specialists
AIS professionals are experts in building protection around your home and business that will prove invaluable to you. Specialized teams for personal lines and business insurance will help you select the coverages that best fit your needs, all from top insurance providers. To better understand what is asked when shopping for Business Insurance read this post.
---
This content is offered for educational purposes only and does not represent contractual agreements. The definitions, terms, and coverage in a given policy may be different from those suggested here and such policy will be governed by the language contained therein. No warranty or appropriateness for a specific purpose is expressed or implied.