5
minute read
Are you planning to travel abroad soon? Then you might be wondering how you're going to be getting from place to place. Unless you're going somewhere with an extensive public transportation system, driving is probably your best bet. So, what's the next thing you need to think about? Car Insurance. Maybe you're renting a car in a foreign country or borrowing your friend's or family member's vehicle. Either way, there are many things you need to consider. There's everything from credit card insurance to international Rental Car Insurance.
Below are some things you need to know before traveling abroad:
Can I Drive Abroad?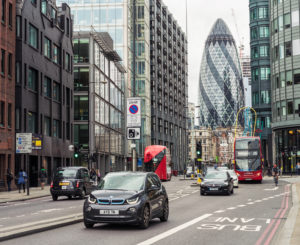 First and foremost, make sure you're of legal age to drive in whatever country you're visiting. Most countries require you to be at least 18 years old. Some countries may require more than a U.S. driver's license, like an international driving permit (IDP). An international driving permit serves as an official translation of your driver's license and is valid up to one year after the issue date. Visit dmv.org for more information on how to get your international driving permit.
If you plan on renting a car in another country, make sure you meet the rental car company's minimum or maximum age for renting a car. If you are under 21 years old, some rental companies may charge an additional fee or require additional insurance. Essentially, make sure to do your research when choosing a rental car company in your desired country.
What Are My Rental Car Insurance Options?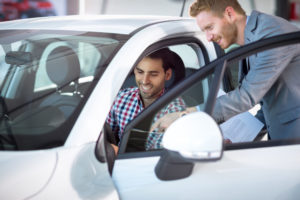 Once you've found a car rental company that will allow you to rent a car, it's time to think about insurance. Most U.S. Auto Insurance companies won't cover you or your rental car in another country. However, the only way to truly know what your insurance company does and doesn't cover while you're overseas is to call them and find out beforehand. Some Auto Insurance policies may cover your rental car in bordering countries like Canada, where you only need a certificate from you carrier. If you're visiting Mexico, however, you'll need to buy Mexico Auto Insurance. If your Auto Insurance company doesn't cover you in the country you're traveling to, they may be able to help you get an international Rental Car Insurance policy through a sister company.
Your Credit Card May Provide Rental Car Insurance
One thing you can do is check to see if your credit card company provides overseas Rental Car Insurance. Many credit card companies will provide international rental car coverage if you book your rental car with your credit card. If your credit card company does provide coverage, make sure you have a good understanding of what's covered. The best way to do this is to give them a call before your trip. That way you won't run into any issues abroad.
Here are some questions to ask your provider:
Does the policy apply in the country I'm traveling to?
Does the policy include Liability, Collision and Comprehensive coverage?
What are the coverage limits?
Do I need to pay any additional fees for this coverage?
If my credit card insurance is my only Rental Car Insurance abroad, does this act as my primary insurance?
Insurance From the Rental Car Company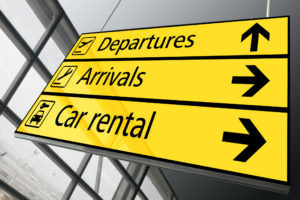 The rental car company will also offer you extra protection. It's best to research these options before you reserve a rental car. It's even better if you choose a car rental company that you're already familiar with. You should also be aware that some countries, like Italy and Slovakia, require you to purchase Theft coverage at the rental counter.
If you'll be traveling between countries, especially if you're going somewhere like Europe, make sure whichever type of insurance you get will cover you and your rental car across borders. Some credit card insurance doesn't extend across borders in countries like Italy, Ireland and Australia.
What Do I Do at the Car Rental Counter?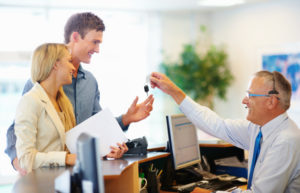 You've decided on your destination, you've chosen a rental car company in your desired country, and you know what Rental Car Insurance policy you have and what it covers in that country. So, what do you need when you get to the car rental place? Make sure you have documentation. Whether you're relying on your personal international Auto Insurance policy or your credit card company's insurance policy, make sure to bring a copy of the paperwork. This will make things run smoother with the rental car agent. It will also prevent them from trying to sell you duplicate coverage.
If you do purchase any coverage through the rental car company, take the time to read through and understand what you're buying. It's better to ask questions at the rental counter than after you get into an accident in a foreign country. Some credit card companies' insurance policies will become void if you purchase certain types of additional Rental Car Insurance. Always double check that you're not invalidating any current policies you plan to rely on.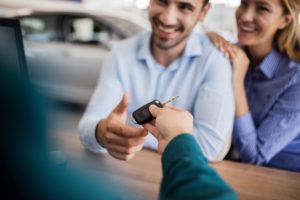 Spend as much time as you need at the rental counter. Don't be intimidated because you're in a new place and people are speaking a different language. The best way to avoid paying more than you need is by completely understanding your coverage. That way you don't have to worry about any insurance issues during the rest of your trip. Don't end up in a situation where you think you're covered for something you're not.
Getting Behind the Wheel
Now that all of the paperwork is out of the way, you can start your adventure! It's important to remember that no matter what country you're in, you're still driving a car. All of the same safety precautions you take at home, like wearing a seatbelt and avoiding distracted driving, are just as important while you're abroad.
Driver Safety Tips to Remember
Make sure you know what the rules of the road are in the country you're driving in—before you start driving. This is important because most countries are going to have slightly or even significantly different driving laws than in the U.S.
Start by familiarizing yourself with the vehicle before driving. Do you know where everything is in this car? Take a test drive around the parking lot to make sure everything is running smoothly.
Depending on where you are, the steering wheel might be on the "wrong" side. That means you'll be driving on the left side of the road. Pay attention when you're entering or exiting roads and intersections.
If the rental car company offers a GPS, rent one. This can be really helpful when navigating new streets and places. Data roaming charges can be expensive in other countries, so relying on your smartphone may not be an option.
If possible, avoid driving in city centers or high-traffic areas. Many large, heavily populated cities will have excellent and affordable public transportation. It's faster and safer to take the bus or subway than to navigate congested, unfamiliar streets in a car on the opposite side of the road.
After you've mastered car rentals and driving in one country, you'll only be thinking about one thing: Where will I travel to next?
---
The information in this article is obtained from various sources. This content is offered for educational purposes only. The definitions, terms, and coverage in a given policy may be different than those suggested here. Such policy will be governed by the language contained therein, and no warranty or appropriateness for a specific purpose is expressed or implied.